Tripti Nath/Lucknow
Dr Shaikh Yonus, a Senior Resident in the Cardiology department of the prestigious King George's Medical University, Lucknow, is the first Muslim doctor from the Jalna district of Central Maharashtra. He completed his MBBS degree in 2015.
This is no small accomplishment for this cheerful 34-year-old doctor who studied in a village school till Class X. His father even borrowed money to fund his medical education.
Shaikh grew up sowing cotton with his father Khudbuddin and elder brother Aslam in their four-acre land in Dadhegaon in Jalna district.
As a schoolboy, he remembers his relatives insisting that he be sent to a Madrasa along with their children. But Shaikh wanted to attend a regular school and his father respected his wish. He was always drawn to the science stream and chose his career path when he was in Class X.
Shaikh says that in his backward village of 800 people there was hardly anyone holding a high post. "Thankfully, my seniors in school had become career-minded and some become teachers. They inspired me to focus on my ambition.''
Shaikh struggled against all odds and cracked the Medical college entrance test.
Dr. Yunus says, "It was a huge struggle. My father who passed away in August 2022, at the age of 62, was a cotton farmer. Because of the challenges that cotton farmers face in Maharashtra, he was on the brink of starvation. We are four siblings - two brothers, and two sisters. In 2008, my father's annual income was Rs 30,000. It was difficult for him to pay Rs 3000 for my monthly room rent and living expenses for a year and annual fee of Rs 12,000 for professional coaching in Aurangabad for entrance examination of the medical college."
Shaikh's coaching cost Rs 50,000 per year. His father even took a loan of Rs 30,000 to fund his coaching.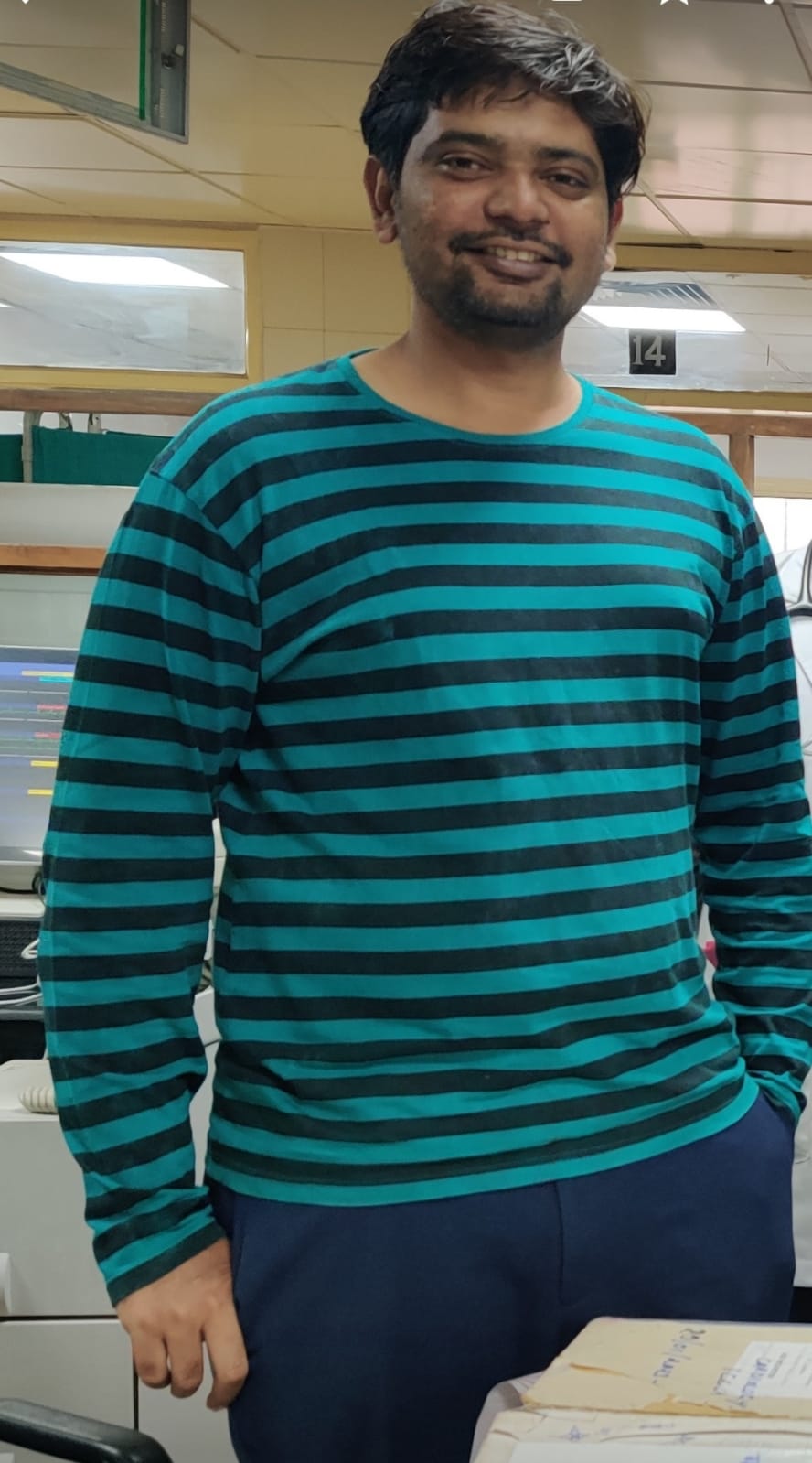 Dr Shaikh Yunus in the I.C.U of King George's Medical University, Lucknow
This promising cardiologist says students in the village aspiring to study after Class X had to move out. So did Yunus. He then began studying in Ambad Taluk, 20 kilometres away from home, for Class XI and XII.
Although Shaikh managed to get an annual minority scholarship of Rs 25,000 for his six-year MBBS course in Government Medical College, Nagpur, he still had to depend on his father for Rs 3000 every month to meet his living expenses.
Looking back at his struggle, he says, "My father had limited means. Saving money to marry my sisters and having to set aside Rs 2000 for my fee was a huge challenge but he never let it bother me. The annual fee for MBBS was Rs 18,000. The annual hostel fee was Rs 4000. The remaining amount was spent on buying books. I still had to depend on Rs 2000 every month from my father. I could hardly afford to travel to my village. I was homesick but meeting my family members was a luxury. So, once in six months, I would take a 16-hour long journey by train to meet my family.''
Shaikh's first earning came after the final year of MBBS at Government Medical College in Nagpur. "During the year-long internship, the government was paying us Rs 6000 a month. After this, I appeared in the NEET examination for MD in Medicine. I got 104th rank in the country. There were only 26 seats for MD in Medicine in Maharashtra. "I got a chance to pursue MD for three years in Government Medical College in Miraj near Pune. I completed MD in 2020,'' he recalls.
The competition for DM (Doctorate in Medicine) is even more difficult. Out of the 3,000 students who apply for DM in Cardiology every year, only one-tenth get through. KGMU admits only eight students every year after a nationwide selection. Dr Shaikh is among the eight doctors who was selected for DM in Cardiology in KGMU.
Dr Yunus is the only doctor in his extended family. "My father studied till class X but he stood behind me like a rock. He was determined to do whatever he could to help me fulfil my dreams. My sisters who are now married, studied only till Class IV or V. My mother, Shaheen is a homemaker. She too hardly studied. My elder brother did his postgraduation in Hindi from Dr Baba Saheb Ambedkar University in Aurangabad but was not able to find a job. So, he took to cotton cultivation.''
Although Dr Yunus is satisfied that his hard work helped him crack the examination, he deeply regrets that he was not able to save his father's life last year. "I was on I.C.U. duty when I got a call from my family that my father was unwell. When I made a video call to the doctor who was attending to him in a private hospital, 50 km from my village home, I realized that he was critical. He had pneumonia. I specialize in treating these diseases but I could not save his life. This is a lifelong regret.''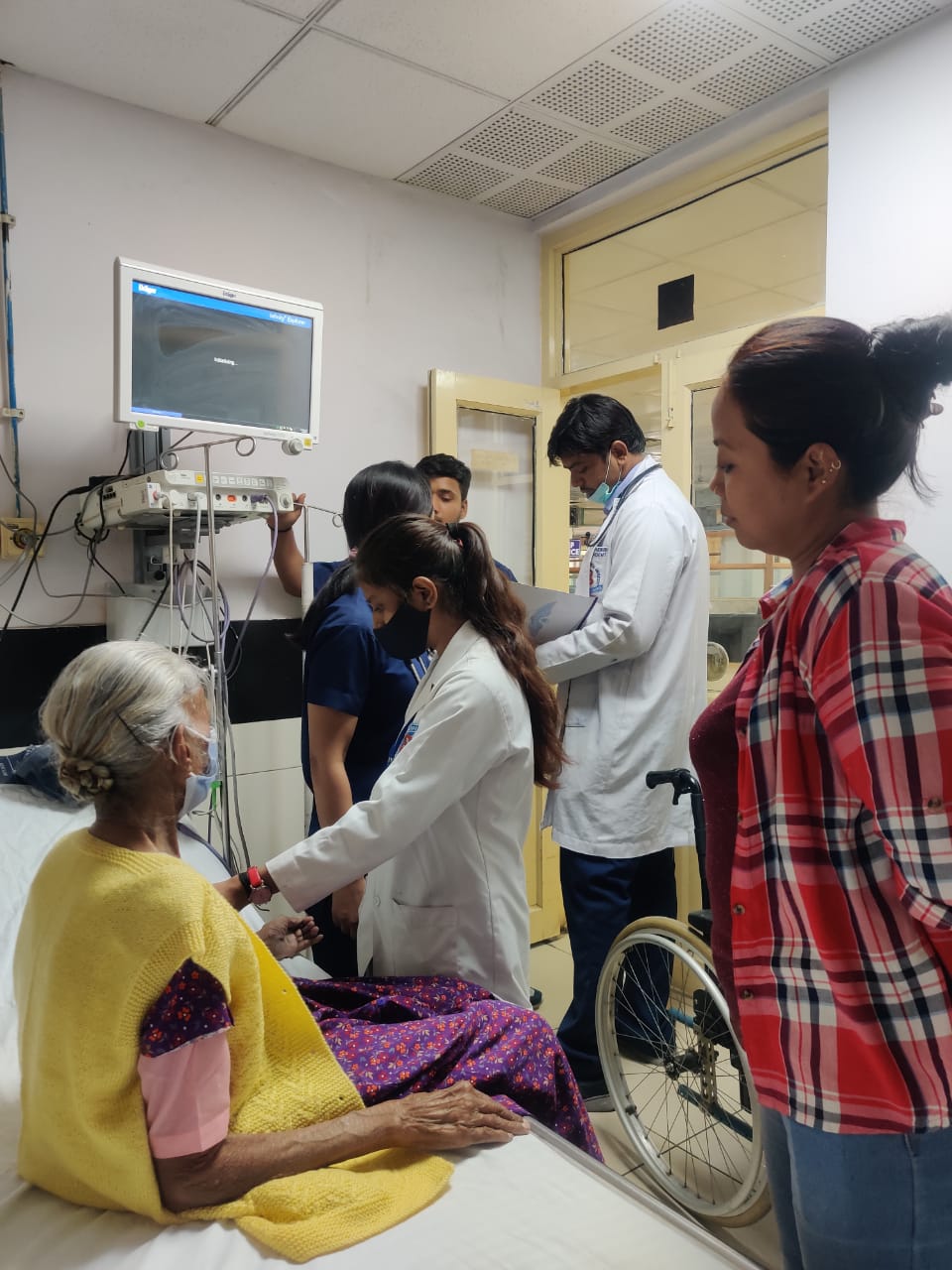 Dr Shaikh Yunus (in the lab coat) going through the records of a patient in KGMU, Lucknow
Like most of his colleagues, Dr Yunus who is in the second year of DM, has unbelievable duties in the Cardiology department of KGMU. "The disease burden is huge and the number of patient consultations and admissions is huge. There have been times when my colleagues and I have come for duty on Sunday and left on Friday. On an average, we see 400 patients in OPD (Monday to Saturday) and 200 in emergency who are coming from all over the country and even Bhutan, Nepal and Saudi Arabia.''
He also wishes that more young students from Jalna district would join the medical stream and become doctors. " It has been eight years from the time I finished my MBBS but so far, I have come across only two students from my district who were enrolled for MBBS courses in private universities in China or Russia. Only those students who are unable to crack the competitive examination in India, go there. I know how I have studied. I would sleep only five hours. ''
In February 2022, Dr. Yunus married Mahjabin, his junior who is now a surgical gynecologist in Bans-Bareilly in Uttar Pradesh. Dr. Yunus' family who attended the wedding in Bareilly is extremely proud that their son and daughter-in-law are doctors. " I first accompanied them on the train from Jalna to Delhi. That was the first time they saw the national capital. In so many years, that was the first time that they travelled outside the State. They enjoyed visiting Uttar Pradesh also. It was a 26-hour long journey.''
Mahjabin who is working at Ram Manohar Lohia Institute of Medical Sciences in Lucknow is deeply appreciative of Dr Yunus' struggle. " When I visited my in-laws after my marriage and after my father-in-law's demise, I felt that they were very proud of the fact that both of us are doctors.''
Dr. Yunus's elder brother Aslam Shaikh is very proud of him. Aslam told this correspondent over the phone from his village "Other than my brother, no student from Jalna district has been able to get selected in competitive examination to enroll in MBBS.''
ALSO READ: Tailor Iqrar Ahmed stitches not just fabric but a cohesive community
Aslam earns Rs 60,000 a year from cotton cultivation and supports a family of five. "I send my son, Arhaan Aslam Shaikh, 12 km away to study in an English medium school. My daughter, Jiya is only two and a half years old. I want them to become doctors like my brother and his wife. ''
After becoming a specialist, Dr Yunus has not forgotten his roots. He tends to his father's farmland whenever he visits home. Ths doctor's heart beats for the farmers of India.