Aslam Bhai, his wife Sabia and their three doctor daughters : Aliya. Ayesha, Saddika
Sameer Maniar/Mumbai
The monsoon session of the Maharashtra State Legislature is underway in Mumbai. The world has accepted the work of great scholar and social reformer Savitribai Jyotirao Phule, who laid the foundation of women's education in India. The struggle of Savitribai and her husband Mahatma Phule for women's education is extraordinary. Opposition MLAs in both Houses demanded that a case be registered against those who used indecent language against Savitribai and Mahatma Phule. While keeping an eye on this news, my friend Aslam Sheikh from Safala in Palghar got a call from his friend, "My younger daughter Aaliya has become a postgraduate in medical and she has scored 6th rank in the State in Maharashtra."
Aslam Bhai was ecstatic and top of the world.
"She is the second daughter in your family who has become a doctor, isn't it?" Aslam Bhai said, "Apart from Aaliya, I also have twin daughters Ayesha and Siddika. Saddika has completed her BDS (Bachelor of Dentistry Science degree from Pune and is now working as a dentist.
Aaliya, the youngest of his daughters, he said, completed her MBBS degree with distinction in Gynecology and Obstetrics from Lokmanya Tilak Medical College, Mumbai. She did her post-graduation in psychiatry at KEM Medical College, Mumbai.
Aslam Bhai was speaking with pride and happiness. Alia's future husband Dr. Imtiaz Kazi is also a doctor by profession and has done MS Ortho from KEM College.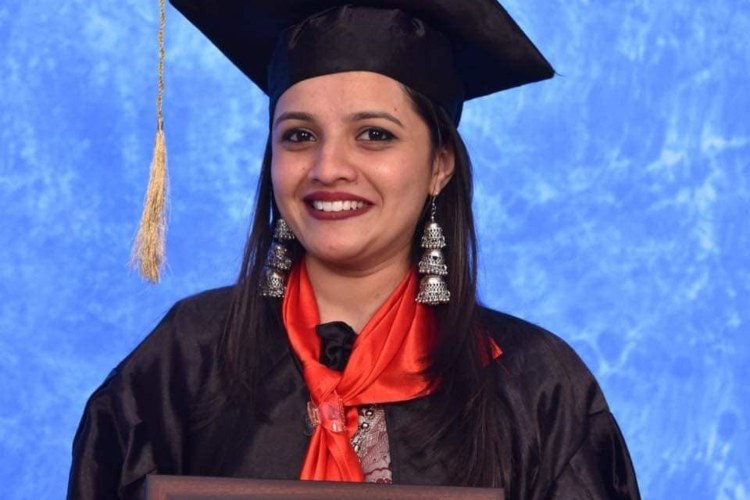 Aliya,Aslam Bhai's third daughter

This will probably be the first incident of all three daughters of a middle-class family of Teli Muslim (traditional business of oil) community becoming doctors. Aslam Bhai looked very happy with the success of his three daughters. His wife Sabia also has a big contribution to this success.
Aslam Bhai's dream of becoming a doctor himself could not be fulfilled due to poverty. Despite having a good knowledge of cricket and being proficient in the game, Aslam Bhai could not even become a cricketer due to financial reasons. But Aslam's parents and Sabia Shaikh's grandmother were modern-minded. He believed that girls should go for higher education. Due to this vision, all three girls of this Marathi Muslim family have become doctors setting an example for the community.
Education surely is the cure for most of the problems of Indian Muslims. Through quality professional skills and higher education, the family, community, and ultimately the country can be taken on the path of progress and Aslam Bhai and Sabiya have proved this. Of course, Ayesha, Siddika, and Alia have achieved this position after a lot of hard work.
Aslam Bhai's parents are small farmers. His father Yunus Mian worked in a small company in Andheri, Mumbai. His mother, Kulsoom, used to sell fish while doing housework and contribute to the household expenses of the large family of four sons, two daughters, and a mother-in-law. On days the couple had to go without food but they never compromised with the education of their daughters. The boys completed their school and college studies, but Aslam could not become a doctor for financial reasons.
His father felt sorry for this till the end. Aslam Bhai took charge of his family by taking small and big contracts for construction works.
Aslam Bhai was married to Sabia, a girl from a cultured family in Andheri. They had three daughters - twins - Ayesha and Siddika and the youngest Aaliya. Despite the financial constraints, Aslam and Sabia dreamed of providing higher education to their daughters. The daughters also worked hard to fulfill the dreams of their parents.
The Sheikh family is proud of the Marathi soil here, the motherland of Palghar district. Aslam Bhai also got help from friends for the higher education of his three daughters. Aslam Bhai says that Hitendra Thakur, first mayor Rajiv Patil, Ajiv Patil, Milind Bhate, Ramesh Koti, Unmesh Kulkarni, and their family members helped him a lot.
All three girls wanted to become cricketers like their father. All three love cricket very much. He also knew that due to the economic condition, his father's dream of becoming a doctor has been shattered. Seeing the trend of girls' intelligence, Aslam Bhai and Sabia worked hard to make them doctors, and they succeeded. Now seven-eight girls in this area are pursuing medical studies and consider these three as their role models.
The girl learned and moved on. It is said that if a girl learns, she can improve her generation. In this context, the three doctor daughters of Aslam Bhai and Sabia Bhabhi have the potential to become role models in the Muslim community. A family from the Marathi Muslim Teli community showed how necessary and important women's education is. This will be the first instance in the Muslim community of Maharashtra that all three daughters in the same family are doctors. That's why society should express heartfelt gratitude towards this Sheikh family. Hats off to the entire family for their success!
After joining the Times Group in Mumbai, I came to know for the first time about the Teli Samaj, a part of the Muslim community. Rabad, Shahapur, Bhiwandi, Thane City, Palghar, Jawhar, Dahanu, Safale, Sonawe, Dahisar, Manor, Shirgaon, Tarapur Chinchani, Wada, Mathane, Vedhi, Kore, Edwan, Satpati, Mumbai suburb and city, as well as Vidarbha and Muslim Teli Samaj, is found in some areas of Marathwada. Earlier there was a Balutedari system in the village. This community used to do the business of extracting oil from oilseeds. Due to business, this society had the art of mixing with all the castes and religions of the village. Later, the mechanization of oil production took place. And the traditional oil business of this society was destroyed. As a result, people started looking for jobs in the service sector. Some became drivers of vehicles to transport passengers, many started a chicken and egg business, and some became butchers.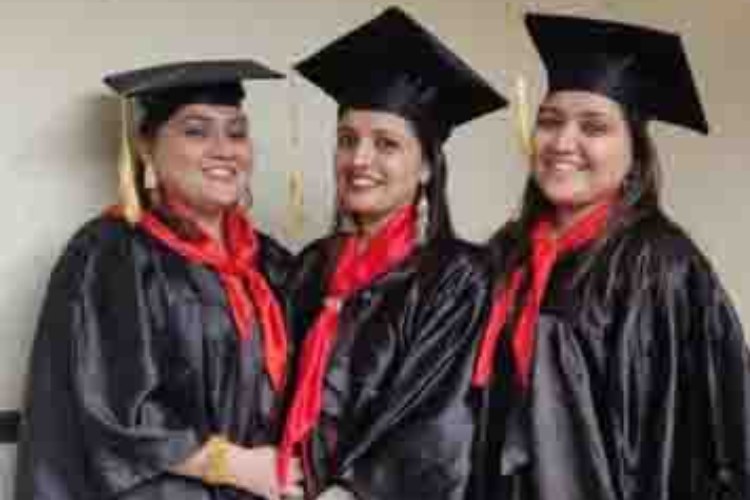 No person from the Muslim Teli community could reach the top of politics. That's why the value of this society in politics is zero. According to OBC movement leader Shabbir Ansari, the Muslim Teli community is now entering higher education. Circumstances teach everything. The son of a rickshaw puller from the same community in Jalna district has become the youngest IAS in the Indian Administrative Service. So Mirza Abdul Karim Naqvi's daughter Maryam has started 32 libraries for children through the Reading Culture Movement in Aurangabad. Ayesha, Siddika, and Aliya have taken this trend forward.
Islam is probably the first religion to recognize the independent existence of women and their identity. Islam gave many rights and privileges to women. But the self-styled protectors of patriarchal culture in the name of religion have denied these rights and created a different tradition. Muslim women have been given the right by religion to do business to earn money and maintain the family.
ALSO READ: Yogita restores Kallu Miyan's burnt shop
Prophet Hazrat Muhammad's first wife Hazrat Khadija had her own business. She was one of the richest women in Mecca. After the establishment of Islam, she became the first female follower. And even after accepting Islam, his business continued. Other women of the society also followed this tradition. The first book on the Prophet descended in the Cave of Diamonds in Mecca on the 26th day of Ramazan. It only talked about reading and gaining knowledge. Allah gave the message to get knowledge. And this message applies to both men and women.
The author is a senior Journalist. The article was transcribed from Marathi by Sameer Skeikh