Nakul Shivani/ New Delhi
India's first health minister, Rajkumari Amrit Kaur's namesake and her cousin Amrit Kaur's name is etched in history for showing magnanimity in selling her precious jewels to help the Jews during the second world war.
Amrit Kaur the Princess of Mandi was subsequently arrested in Paris where she lived, and sent to a concentration camp where she died within a year.
Her gesture in war-torn Europe has been chronicled in a book by Italian author Livia Manera Sambuy, 'In Search of Amrit Kaur: An Indian princess in Wartime Paris'.
It was in 2007 when Sambuy who travelled to Mumbai to write a profile on author Vikram Chandra chanced upon a portrait of the princess at the Prince of Wales Museum in the city. The full length black and white portrait intrigued the Italian writer so much that she decided to pursue the story of the forgotten princess and her role in saving the Jews in Europe.
"When I learnt she was arrested and later died in custody, I had the powerful desire to know her story," Sambuy said.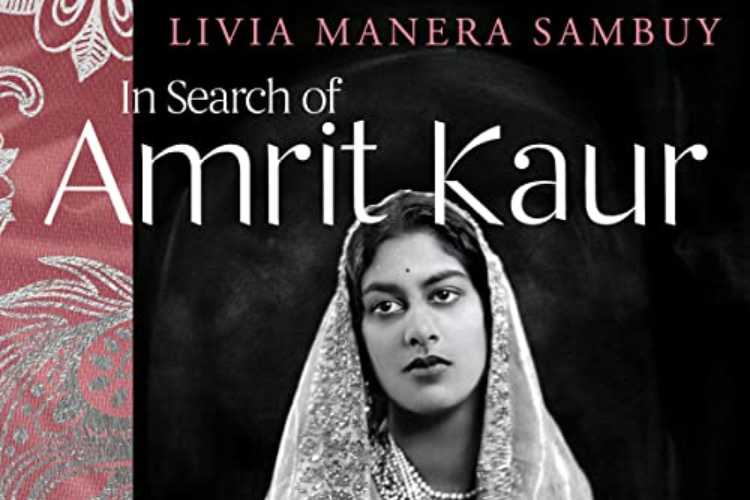 Amrit Kaur's story has been chronicled in a book by Livia Manera Sambuy
Sambuy's research took her to the history of the House of the Maharajah of Kapurthala. Her decade-long study revealed the mind of a young princess who was progressive and actively fought for women's rights.
She challenged patriarchal norms and campaigned against the practice of polygamy. She even led an all-women delegation to Viceroy Lord Irving in 1928 to prevail upon him to ban child marriage.
Her fight for women's issues had a lot to do with her personal background. Her father had married six-times and her own arranged marriage wasn't successful. After her husband's second-marriage, Amrit Kaur moved to Paris in the early 1930s and is believed to have played an active role in helping the Jews escape Paris when war broke out.
The money she earned by selling her jewels was used to provide clothing, food and shelter to the Jew refugees.
ALSO READ: Jameela Nishat's Shaheen has given wings to women in Hyderabad
Her entire story has been chronicled by the Italian author and comes at a time when India-Israel relations are seeing an upward curve.