Dr. Jahanara Begum.
Mukut Sharma/Guwahati
Apart from the white robe of a doctor and the operation theatre, Dr. Jahanara Begum, a prominent obstetrician of Assam, also dons colourful costumes and has a wide stage to perform.
Away from the hospitals and clinics, Dr. Begum has made theatre a part of her life despite her hectic professional schedule. While she has healed thousands of people as a doctor, she has also impressed numerous playwrights and audiences as an actor.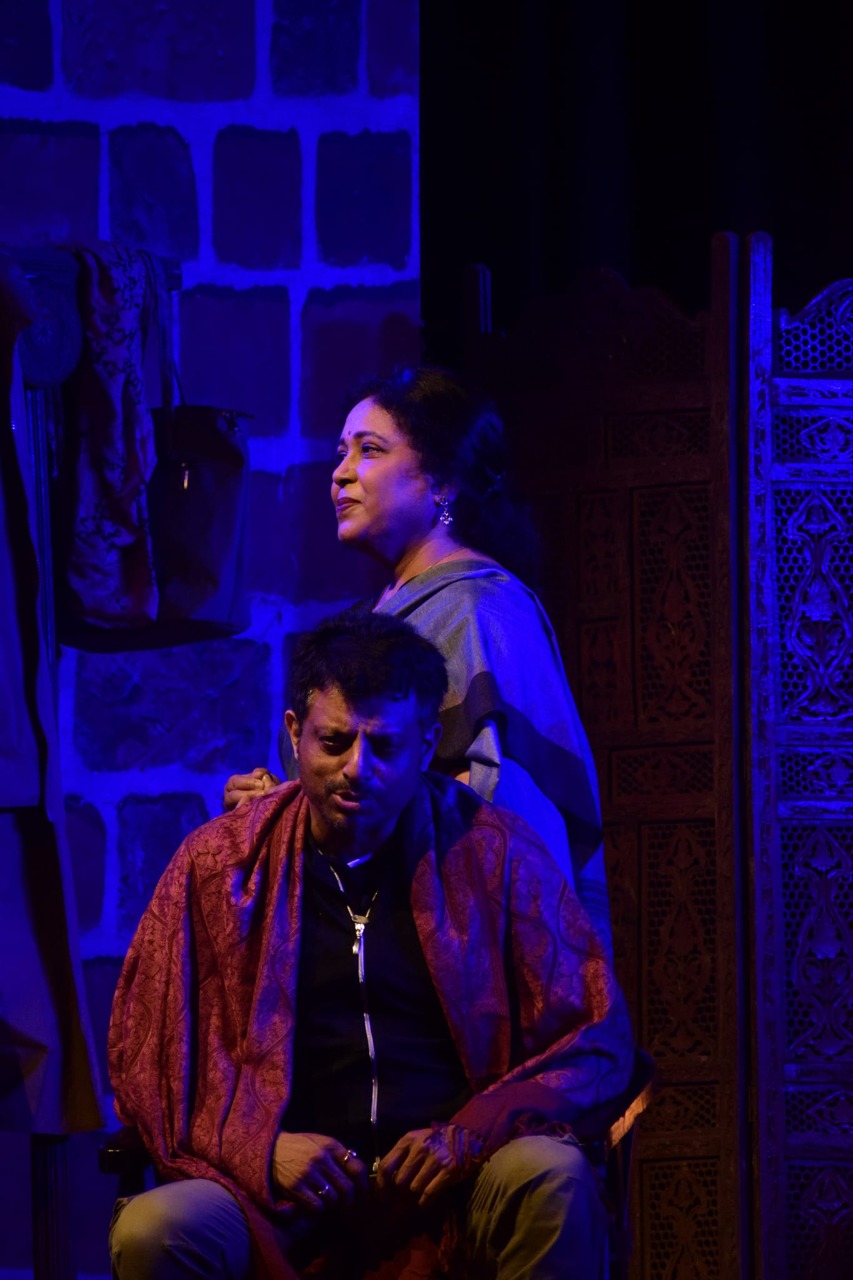 The veteran actor recently received the prestigious Veena Prasad Utkarsh Award for her outstanding contribution to radio, stage, and films in Assam. Earlier, eminent actors and drama directors such as Dr. Santana Bordoloi, Malaya Goswami, Chetana Das, and Bhagirathi Bai Kadam received the prestigious award.
Dr. Jahanara Begum took to theatre in a one-act play penned by her father when she was just three years old. After studying at The Natun Bazar Nimna Buniyadi Vidyalaya in Nagaon, Nagaon Government Girls' High School, Pholeswari Girls' High School in Sivasagar (then Sibsagar), and Kaliram Girls' High School in Guwahati, she pursued higher education at Cotton College and studied medicine at the Guwahati Medical College. Dr. Begum is currently deputy superintendent of Tezpur Medical College.
In an interaction with Awaz - The Voice, the doctor-actor said, "I have been attracted to acting ever since I started learning. I took up solo acting spontaneously after watching Do Kaliyaan, a Hindi film in Nagaon. That was the beginning. I perhaps didn't even understand what acting was."
Dr. Begum, who won the best actor award in 1973 for her stellar performance in the play Chaknaya while studying in Class VIII at Pholeswari Girls' High School, won the best actor award many times at the high school level. At the age of 15, she entered the world of full-fledged drama with the lead role in the play Chor, directed by Abdul Majid in Guwahati. She then starred in Rupalim (1978), produced by New Art Player, and Mrityunjay, produced by Pragati Artistes Association. She also acted in plays directed by Indra Bania and produced by Deepak Sangha.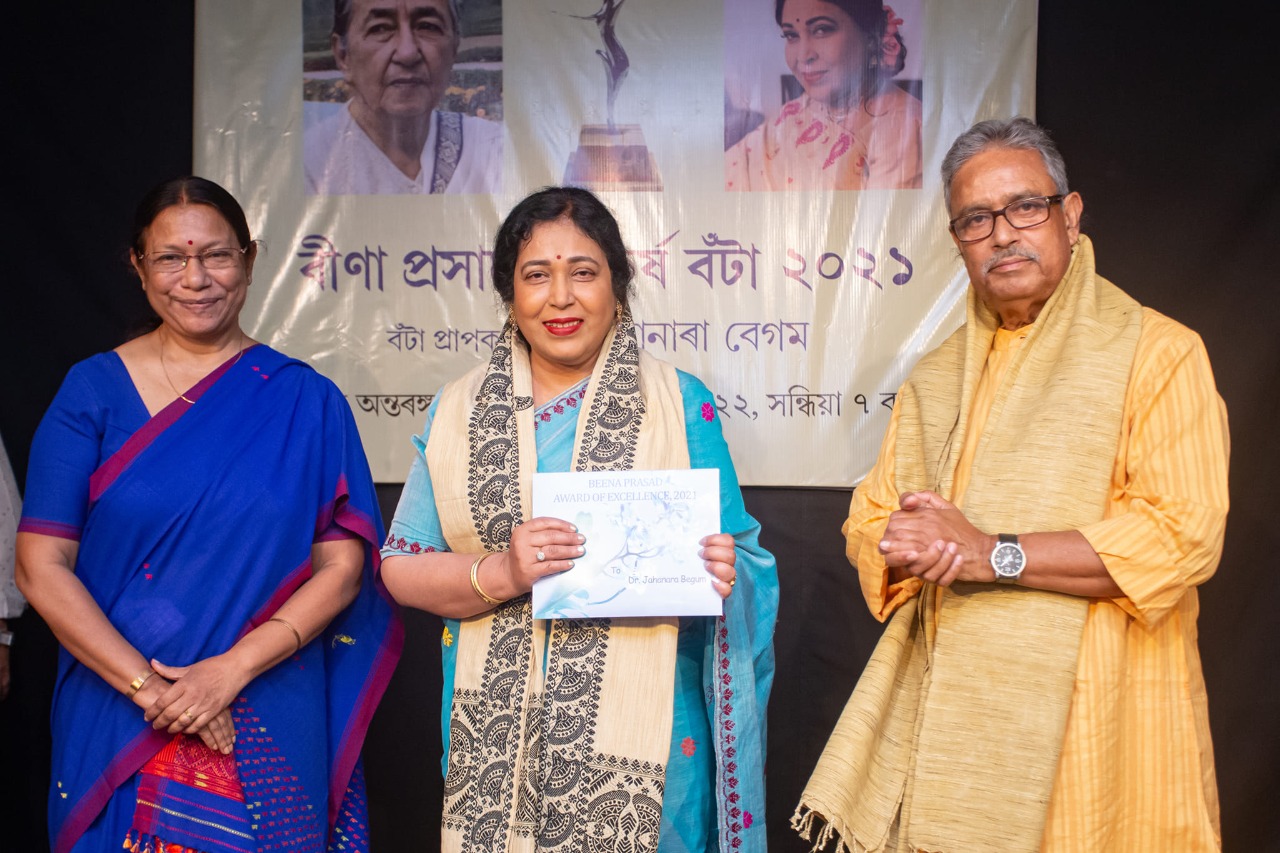 Dr. Begum said, "While studying in PholeswariGirls' High School, I acted in the first stage drama of my life called Chaknaya. Then I got the award for best actor when I was a Class VIII student. It was then that I started liking acting crazily. I wanted to learn the ABCD of acting. Thus, acting at one point of time became a part of life."
So how does a busy doctor juggle medicine and theatre? "It is probably because I am a doctor that I am being ableto do other work of life or theatre on time despite being busy. Because it is an old habit of mine to do every work on time. Had I not been a doctor, still Iwould have been acting. Because acting is my life. I can't live without it. I have to act to survive. Acting is in my soul," she said.
Dr. Begum, who won several awards in acting and drama competitions while studying at Cotton College, was consistently honoured with the best actor award for five years at Guwahati Medical College. At the same time, she also lent her voice to plays at the Guwahati radio station and got the opportunity to work with famous playwrights and actors such as Durgaeswar Borthakur, Mahendra Borthakur, Ishan Baruah, Dhiru Bhuyan, Makhan Dewan, Pranjal Saikia and, Abani Bora among others. She later performed in several plays at the Tezpur radio station as well.
Dr. Begum, who has acted in about 60 plays so far, established a theatre production company called JB Productions in 2009. She has been continuously producing and acting in plays since then. The production company organised a ceremony for eight plays by noted playwright Arun Sarma and paid homage to the playwright while he was alive. The Chandradhar Goswami Naat Samaroh was organised in 2013 under the initiative of JB Productions. Dr. Begum has won the hearts of the theatre-loving public with her stellar performances in several plays under the banner of JB Productions.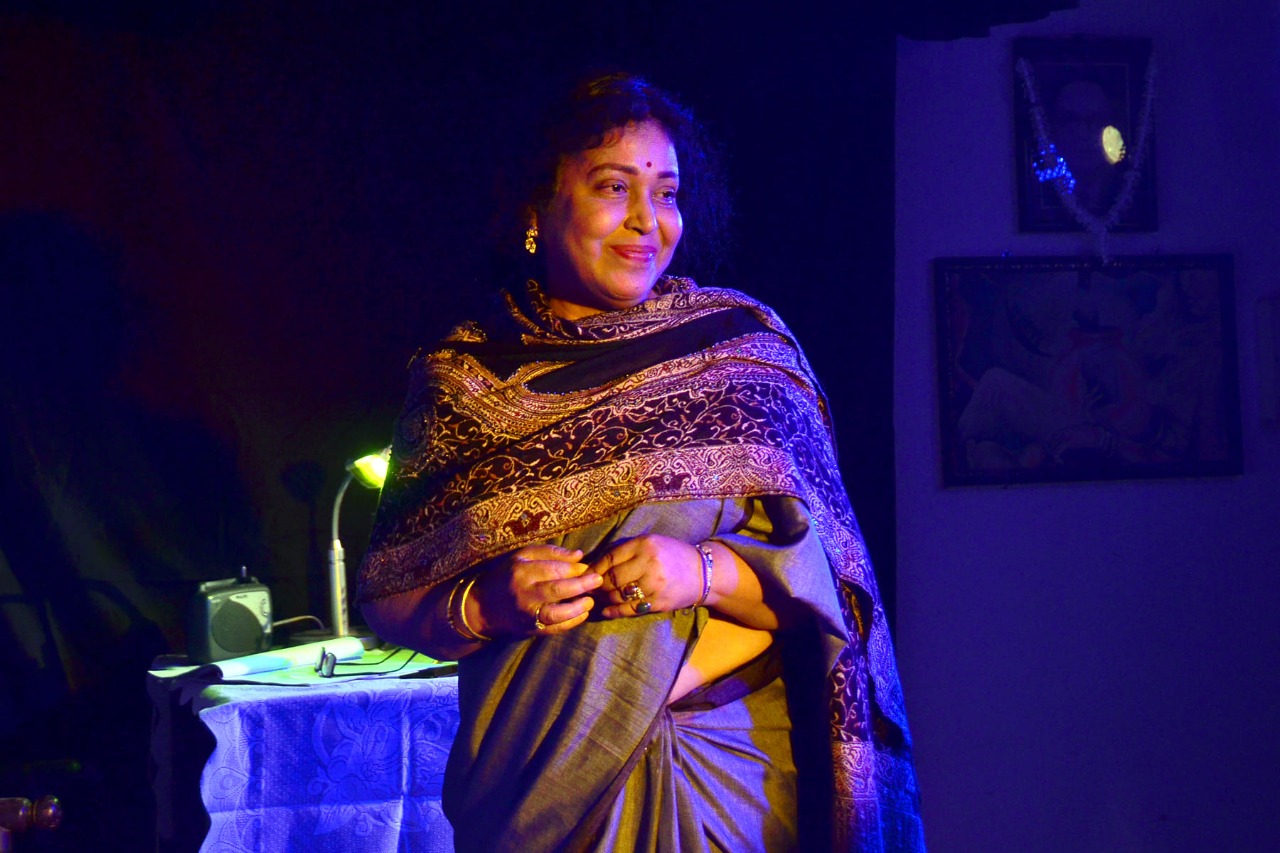 Prominent productions of JB Productions are: Chitralekha (2009), Aditi's Autobiography, Another Chapter (2010), Aahar Maahar Dais, Baduli (2011), A Doll's House, Janak Nandini, Nathavati Anathavat (2012), Broken Images, Eserenga Rod (2013), Maluch (2014), Kanchan (2015), Adhe Adhurre (2016), Lehro Ka Rajhans (2017), Ekat Anisha (2022) etc.
It may be recalled that Dr. Jahanara Begum-starrer Adhe Adhurre was staged 19 times and was also invited by the National School of Drama. Similarly, Lehro Ka Rajhans was staged seven times and Maluch six times. Dr. Begum, who participated as a guest actror at the 8th National Theatre Olympics, is currently producing German playwright Bertolt Brecht's Mother Courage, Italian playwright Darrio Fo A Woman El'n (A woman alone) and Marathi drama Raktpushpa.
The doctor has also acted in Assamese films and her performance in movies such as Guun Guun Gaane Gaane (2002), Cactus (2015), Seema - The Story Untold, and Kanin (2017) won the hearts of the audience. She won the jury's special award at the Shailadhar Baruah Memorial Award and the best-supporting actor award at Prague Cine Award for her stellar performance in Seema-The Story Untold. Dr. Jahanara Begum-starrer Kanin won the Silver Camera Award at the second Guwahati International Film Festival.
Although she was born into a Muslim family, she never faced any restrictions on acting. From childhood, she received encouragement and inspiration from her parents.
"Our house and family were not conservative. In Muslim society, some people oppose dancing and singing. However, these restrictions are not prohibited in a society that is enlightened by education. I did not face any hurdle. Rather my father Mahboob Rahman was my acting education guru. He was a one-act playwright and also a playwright-director of stage dramas. My mother Jyotsna Rahman also gave me immense courage and inspiration. However, I also pursued my studies properly along with acting. Acting was never allowed to be a hindrance in the field of studies," she said.
ALSO READ: Pulitzer: Danish Siddiqui awarded posthumously
Dr. Jahanara Begum, who married Dr. Gopendra Mohan Das of Baghmara area of Bajali in 1982, is the mother of three sons. They are currently residents of Tezpur, the seat of theatre in Assam.