Sajad Lone/Srinagar
Sisters Nida Ramzan Lone and Misbah Ramzan Lone of Ashtangoo village in Bandipora district of north Kashmir have fought against social prejudices to create a brand for homemade local food products; they have given it the name -Kashir Mithaas (Kashmiri sweetness).
Like most rural places, and due to its unique seasons, Kashmir retains its homemade and home-processed food products that Nida and Misbah have turned into a brand. They mostly deal with bread, honey, gulkand (Rose jam), drymix kehwa and murabbas. Both sisters claimed they wanted to promote homemade and home-processed foods through a brand.
Kashir Mithaas sources raw materials from local farmers and, after assessment, standardization, and FSSAI marking the products are sold in the market.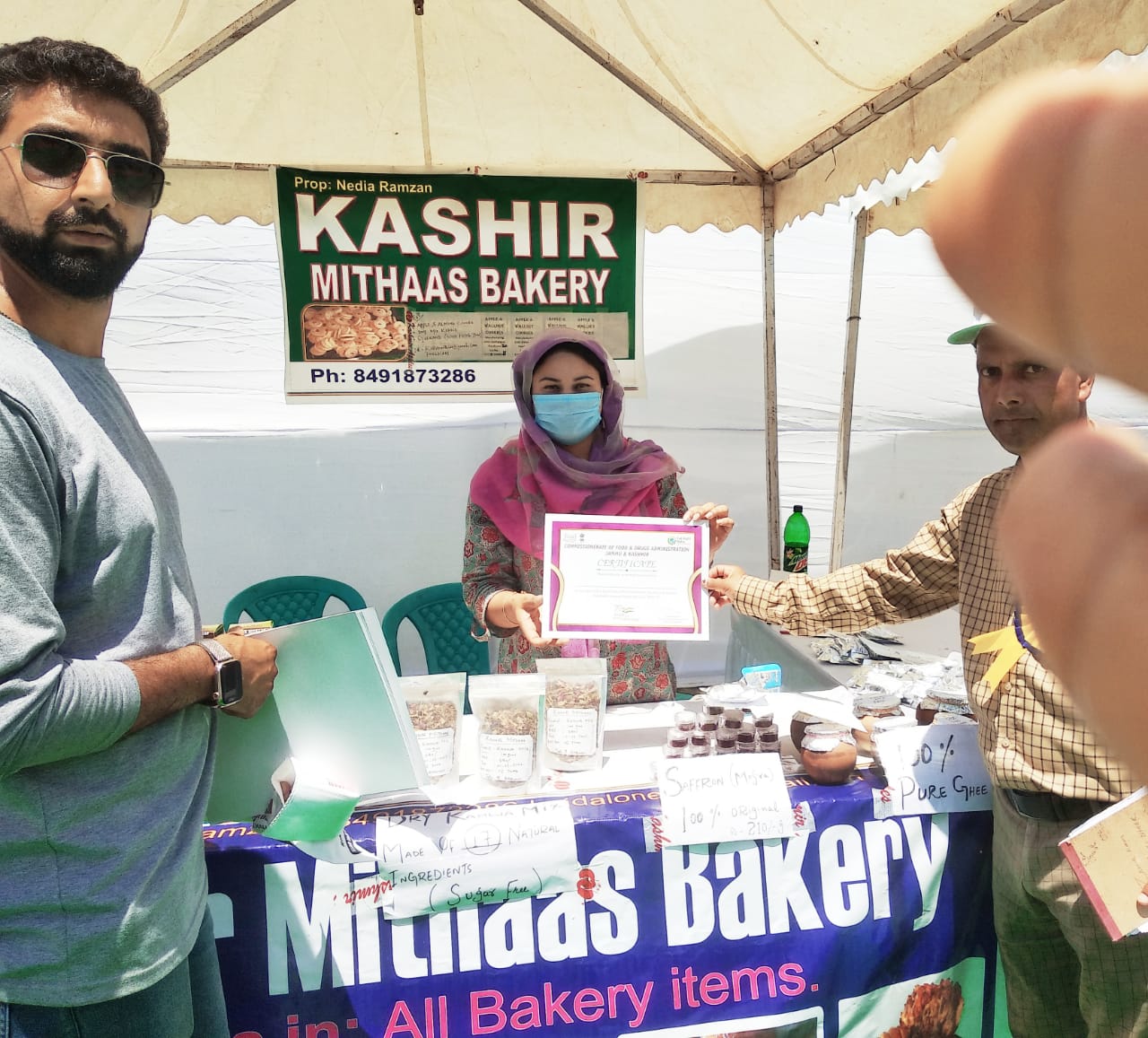 Nida Lone at her outlet
Nida said that since childhood, their parents had instilled in them the concepts of autonomy and having a place in society. Their father Mohammad Ramzan works as an electrc engineern and her mother is a homemaker. Nida says their parents have always supported them in their journey to become self reliant.
Misbah, the youngest of the three Lone sisters, is a graduate and is currently doing masters in Kashmiri Literature from the University of Kashmir. Nida has a master's degree in Computer Science from the University of Kashmir.
Nida said seeing Kashir Mithaas do well was not a simple journey. The path from the conception of the project to its successful establishment was filled with various obstacles from the start. They started with almost no knowledge and experience in the trade.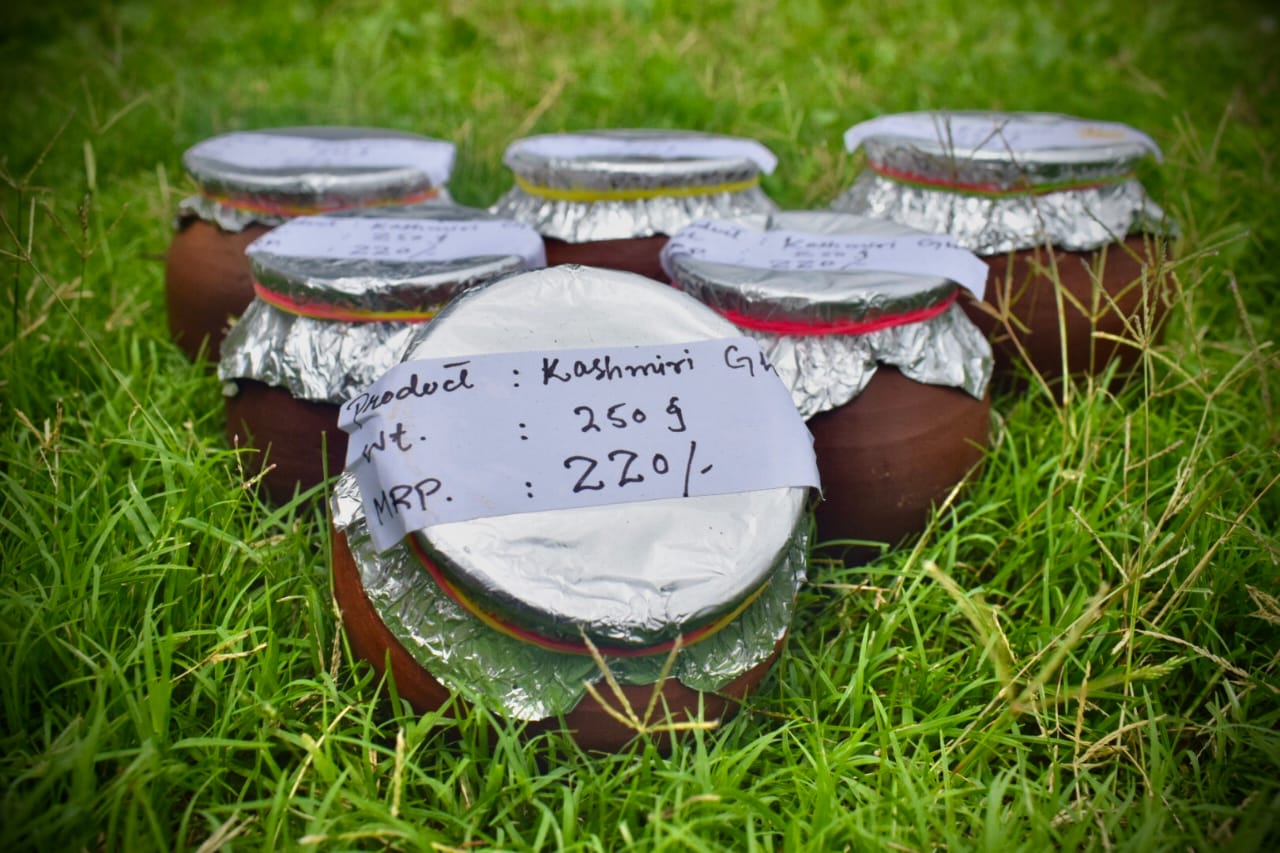 Kashir Mithaas products
She said that situation was exacerbated by the stringent social standards for women; people generally see such autonomous activity with disapproval. However, it was only due to their positive attitude and diligence and above all with the help of the Bandipora district administration, they became successful.
The success of their brand has helped address the social prejudices against women taking on entrepreneurship and financial independence.
The Lone siblings are now contemplating launching another similar all-women enterprise. They currently have five women staff.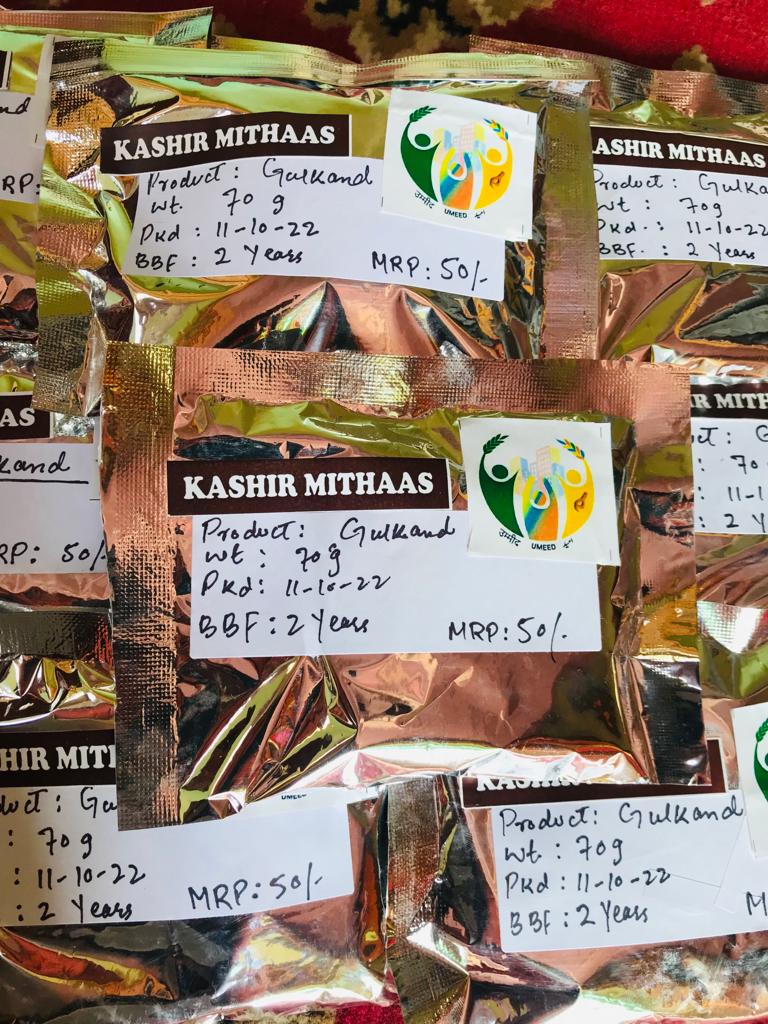 Products of Kashir Mithaas

Nida said that Kashir Mithaas is using the most advanced technology and automation for production. The brand has managed to gain a strong footing and is now prepared to claim its space in the national market. More importantly, the other objective of Kashmir Mithaas is to provide avenues of livelihood exclusively to women in the northern Kashmir area.
ALSO READ: KBC changes cancer survivor Mohsin Khan's life
Misbah said their success has opened a path for ambitious Kashmiri women. More women are resorting to self-employment or entrepreneurship to gain financial autonomy and contribute to the financial health of their families.