Kargil
Shahnaz Parveen, who hails from the far-flung village of Checheysna Sankoo in Kargil-Ladakh, became the first woman athlete from Ladakh to win a gold medal in a national Taekwando event.
She won the gold in Group Poomsae under 30 at the National University Games held in Punjab. Shahnaz represented Maharshi Dayanand University, Rohtak, at the games, which were participated by 146 universities from across India.
Another Taekwando player from Ladakh Tashi Tundup who hails from Fokar, Kargil, also won a gold medal at the University Games recently.
Chairperson of the Ladakh Autonomous Hill developmental Council, Kargil, Feroz Ahmad Khan congratulated Shahnaz Parveen on winning the gold medal.
He said Kargil has produced several top athletes in Taekwondo who have made a mark not only at state-level events but also at national and international events. "Shahnaz Parveen is a role model for future generations as sports has a bright future in UT Ladakh."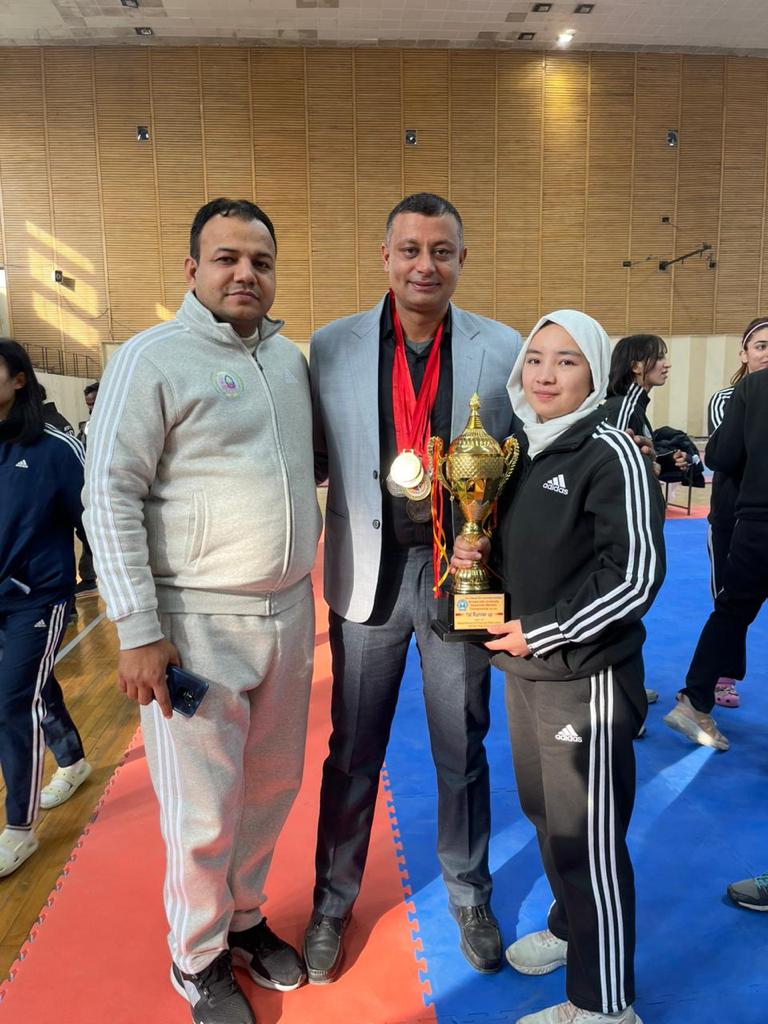 Shahnaz Parveen with her coach

He asked youngsters to devote time to sports and pursue excellence in sports disciplines at a different level.
He also congratulated Ladakh Taekwondo Association and urged all sports associations to come on a common platform to make Ladakh a sporting hub in the country.
President of Ladakh Taekwondo Association, Gulzar Hussain Munshi congratulated Shahnaz Parveen on winning the gold medal at a national event.
He urged the University of Ladakh to start professional coaching for sportspersons to cobble a team for the university. He said there are several talented young sportspersons and urged the UT Administration to help the association with infrastructure to ensure that more athletes can receive the required support and prepare for various events.
Shahnaz Parveen thanked her coach Atul Pangotra for her achievement. She added that he is the best coach in India for Taekwondo who works on the strength of the player.
ALSO READ: How 60-year Buddhist-Shia conflict was resolved in Ladakh
She also thanked the Ladakh Taekwondo Association, her parents, and people of Kargil who remains a source of inspiration for her.