Mukut Sarma/Guwahati
Dr. Jahanara Begum, a doctor and a well-known actor in Assamese films and theater says she would continue to act in thought-provoking films that touch the heart.
She said this after receiving the prestigious Aideo Handique Award for Best Actress of the Year from the Government of Assam.
Speaking with Awaz-the Voice Dr. Jahanara Begum said, "I'm a theatre person. Acting is my addiction. I am a doctor by profession. So, I can't be a professional film actress too often. However, if a producer or director comes to me with a good story and a character, I will act in the film. I am always keen to act in thought-provoking films that touch the heart," said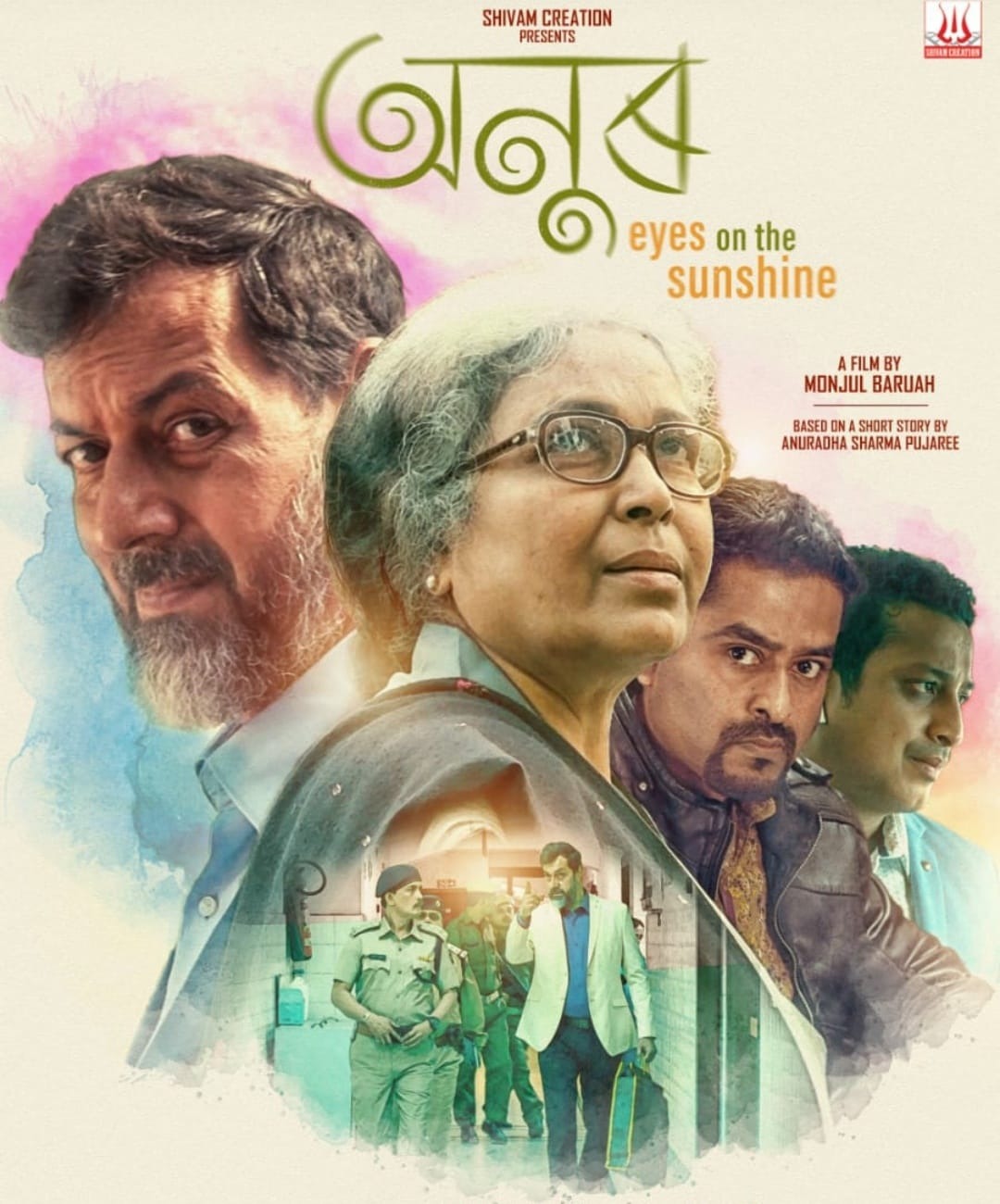 Poster of the film Kanin

She often receives offers to act in films but has never acted in a film that has not touched her heart.
"I acted in the film Kanin in 2018. I am very excited to receive the Best Actress Award from the state government. I would like to thank and congratulate all the cast of Kanin at this moment," she said. "First of all, I would like to thank Dr. Rita Chowdhury for scripting the story of the film. I cherished her novel Rajiv Ishwar for many years. I had never met Manjul Barua till on an auspicious occasion in 2016 when I handed the novel to him. And Manjul created Kanin with his valuable thoughts. I am grateful to Manjul Baruah. Similarly, my husband Dr. Gopendra Mohan Das took on the major responsibility of making the film, giving love and respect to my imagination. How can I thank him? I don't have words; I am truly a lucky woman."
Dr Jahanara Begum, who played the lead role in the hit film Anur, won the Best Actress Award for her role in the 2019 film Kanin. The actress received the prestigious award from Assam Cultural Affairs Minister Bimal Bora at the 8th State Film Awards ceremony held at Srimanta Sankardeva Kalakshetra in Guwahati on March 13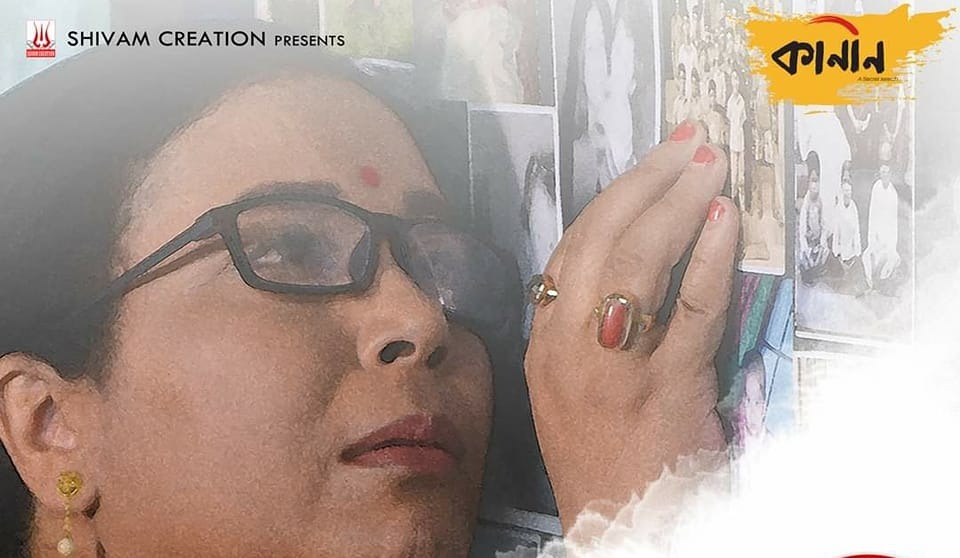 Dr Jahanara Begum action in Kanin

The film is based on the novel Rajiv Ishwar by Dr. Rita Chowdhury, directed by Manjul Baruah, and produced by Dr. Gopendra Mohan Das.
Dr. Jahanara Begum won the Best Actress award for 2018 for her lively performance as Mandira Baruah, a woman who became a virgin mother.
"I was yet to play my dream role. Because the characters in the films I have played till then were characters from different novels or stories. When I read Dr. Rita Chowdhury's novel Rajiv Ishwar, it touched my heart. Similarly, when I read the story Bhalpowar Samay by Anuradha Sarma Pujari, which reflects the loneliness, conflict, and suffering of old age, I wanted to make a film called Anur. I have recently starred in a web series of the same name based on the novel Andolita Akas by Monalisa Saikia. The stories of these films touched my heart and I gave my best to bring the characters to life," Dr. Jahana Begum said.
She is an avid stage actor despite her medical profession. She received the prestigious Veena Prasad Utkarsh Award last year for her outstanding contribution to the radio, stage, and film industry of Assam.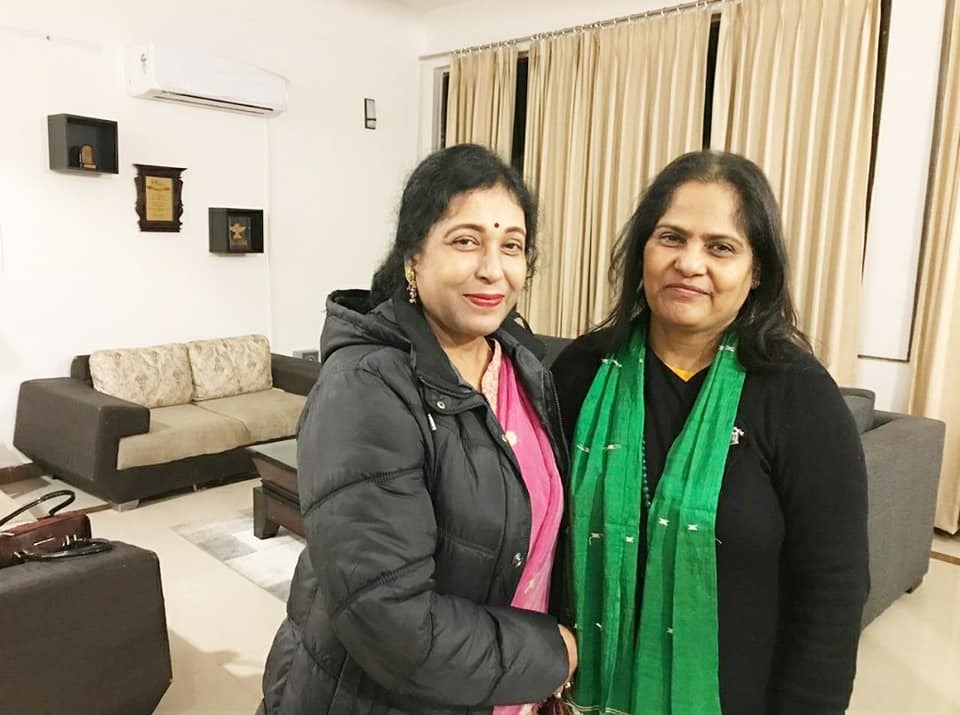 Dr Jahanara Begum with Dr Rita Chowdhary

"It's probably because of being a doctor that I've been able to do other things in my life or theatre on time. It's my habit to do time work on time. Even if not a doctor, I would have continued to practice theatre even if I was involved in other professions. Because theatre is my life. I cannot live without it. I have to act to survive. Acting is in my soul," she said.
Dr Jahanara Begum is currently the Deputy Superintendent of Tezpur Medical College.
She made her stage debut at the age of three in a one-act play written by her father.
She received her MBBS degree from Guwahati Medical College.
She was awarded the Best Actress award for her wonderful performance in the play Chaknaiya in 1973 while studying in class VIII at Fuleswari Girls High School.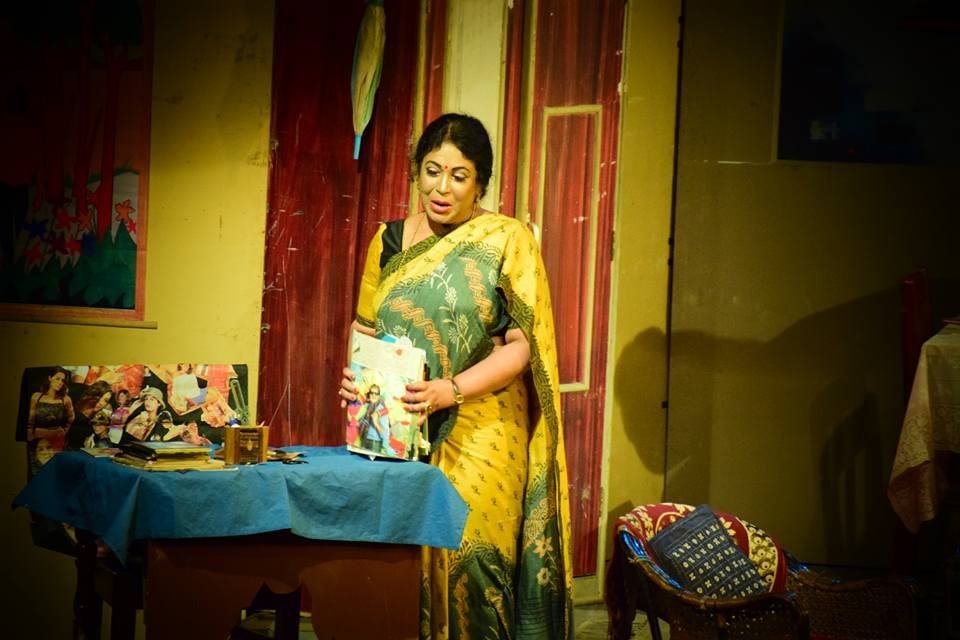 Dr Jahanara Begum acting in a play

She was awarded the Best Actress award for her performance in Chaknaiya in 1973. At that time she was in class VIII at Fuleswari Girls High School. She made her full-time theatre debut at the age of 15 in Guwahati by playing the lead role in Chor of the late Abdul Majid and directed by Shyma Prasad Sharma. She then acted in Rupalim (1978) produced by New Art Player, Mrityunjay (1978) directed by Dhiru Bhuyan of Pragati Shilpi Sangha of Birinchi Bhattacharya directed by Indra Bania in Dipak Sangha.
She was awarded the Best Actress award at Guwahati Medical College for five consecutive years. At the same time, she also started acting in plays for All India Radio Guwahati and had the opportunity to work with famous playwrights
ALSO READ: Jahanara Begum - A doctor at home in the OT and on stage
Dr. Begum, who has acted in nearly 40 plays so far, founded JB Productions in 2009. Since then, she has continuously produced and acted in plays. She is currently rehearsing a play called Raktapushpa. The Marathi play has been translated by Dr Jahanara Begum and is ready for stage performance.