Atir Khan
India and Oman have had strong civilisational ties and strengthening this relationship could lead to more fruitful economic, cultural, and strategic relations. The relations between the two countries have been cordial and with a little effort, the handshakes could turn into embraces.
There are lessons in the mistakes of the past. Back in the 1950s, the Sultan of Oman had offered Gwadar Port as a gift to India. But India refused to accept it and with the help of Prince Agha Khan, it went into the hands of Pakistan and is now being used by China.
While Pakistan is not a major contender in the region, China of late has developed economic clout in the region. And it is known to have been converting its economic strength for getting an edge in realising its military ambitions. China has even started developing defence ties with the region. There were reports of it helping Saudi Arabia in building missile facilities. A few weeks ago, the US red-flagged China's efforts to control a port in the region. China's growing economic presence is likely to pull it into wider engagement with the region in what could impact several countries in the world. Though at the moment it is not challenging the US-led security architecture in the region.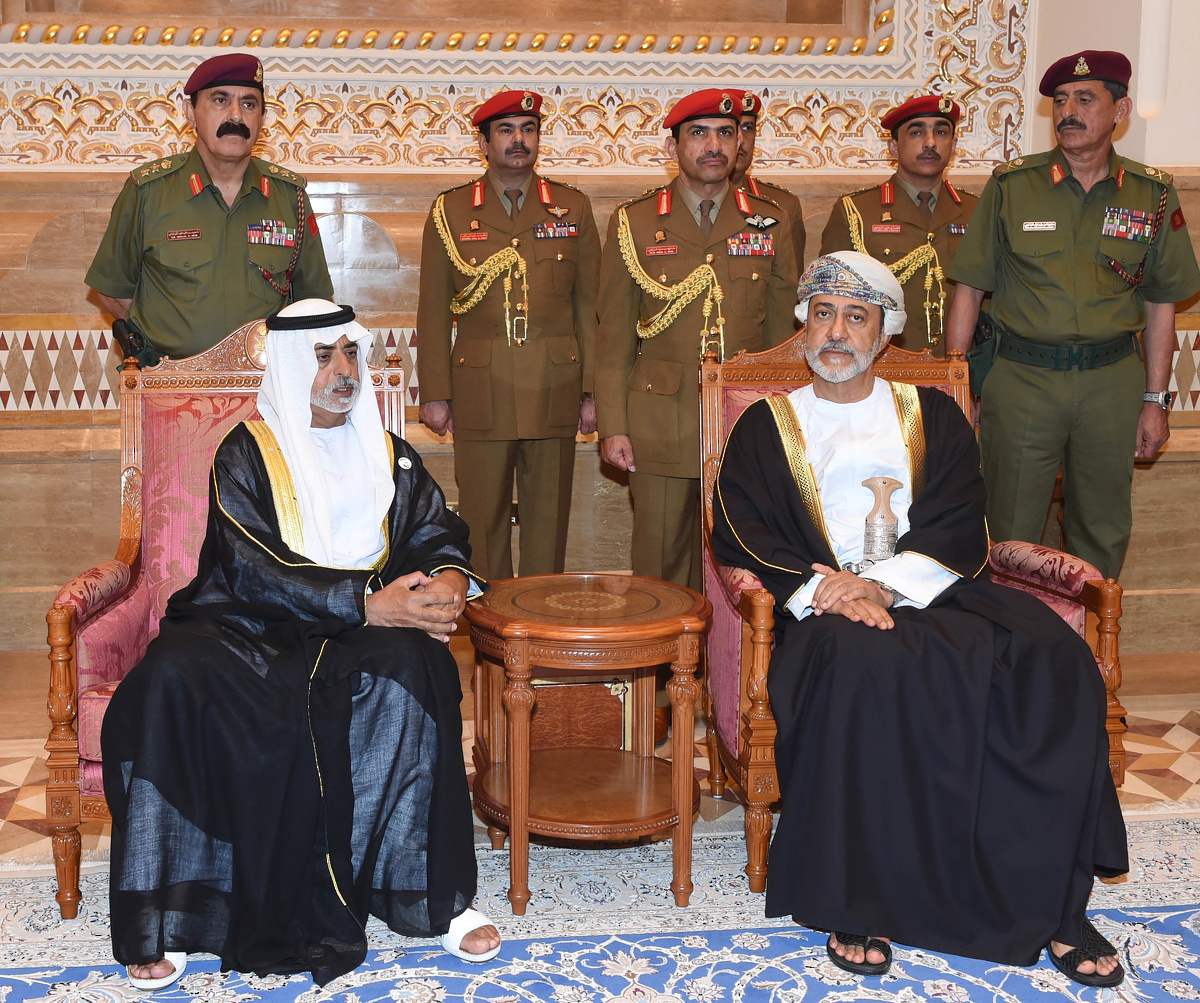 The Sultan of Oman Haitham bin Tariq Al Said
receiving guests
Great civilisation ties with Oman make it a time-tested friend for India. A multi-pronged approach to solidify economic, cultural, and military ties with the country could be desirable. Oman is a trusted friend which can help India achieve its long-term objectives.
Dr. Waiel Awwad, a senior journalist from West Asia, says, "India as a growing world power must have influence and dominance in the region. Ties with Oman are very important not only in trade and access to the Red Sea but also in anti-piracy operations and oil security. Military cooperation with Oman could give an upper edge to India in future." Indian diplomats though believe New Delhi cannot rely on Oman for hydrocarbons.



However, Oman's proximity to the Strait of Hormuz makes it strategically important for economic and military security. A third of the world's liquified natural gas and almost 25 percent of the total global oil consumption passes through the strait, making it a highly important strategic location for international trade.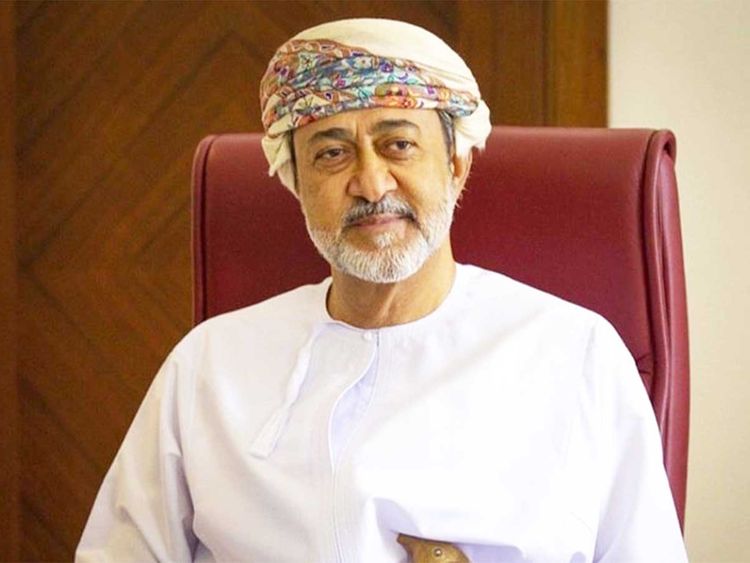 Oman's present Sultan- Haitham Bin Tarik
What makes Oman a suitable country for enriching the ties is its progressive nature and its people have great regard and respect for the Indians. They prefer Indians for jobs and business opportunities over citizens of any other Asian country. Former diplomat J K Tripathi says, "Before Oman goes the other way, we should try to keep Oman with us. It is comparatively easier for us."
He adds that Oman has more than eight lakh expats from India. Some Gujarati traders have been living in Muscat for generations and Omanis have given them the special title of Sheikh. It is said that in order to survive in Muscat you must know Malayalam and Hindi, more than Arabic. Likewise, Indians settled there have high regard for the culture and traditions of Omanis.



It is perhaps the only country in the Gulf region, which has three temples, three gurdwaras, and three churches. Some of these religious places have existed there for more than a century. At the Shiv Mandir puja, materials like kalava, prasad, and statues are sold by the local Omanis. People can also buy religious books like Ramcharitmanas available at the local book stores. A crematorium for Indians operates in Muscat. A big maidan has been allocated for Garba and Dandiya in Muscat during Navratri. Indians are running restaurants and apparel and electronic goods shops in Muscat.
Omanis trust Indians so much that while their intelligence officials enter all religious gatherings to keep an eye on, they are quite lenient with Indian temples and don't even enter the buildings. The divorce laws in Oman are quite similar in certain ways to the Hindu Marriage Act. In case of divorce proceedings, even Muslim couples have to observe a one-year waiting period before it is validated.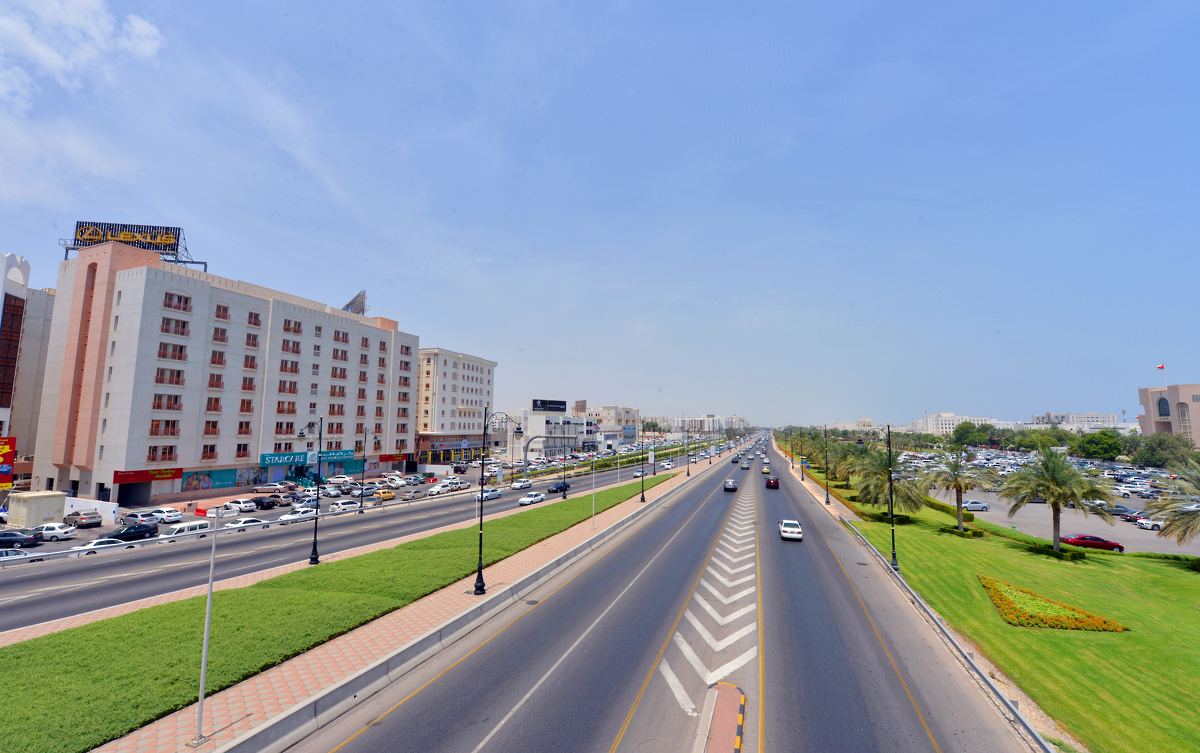 Muscat city, the capital of Oman
Oman's proximity with India is so much so that people could travel between Muscat and Gujarat by sea in a very short span of time. The flying time between Muscat to Mumbai is a little over than the Mumbai to Delhi flight. State-run Oman Airlines makes more profit in the Indian sector than any other country. There are about 16 flights from Oman to India every week connecting Delhi, Ahmedabad, Jaipur, Mumbai, Cochin, Hyderabad, Lucknow, and Kolkata.
The Royal family of Oman is so fond of India that the British described its Sultan Qaboos bin Said as the Indian King. Every monsoon the Sultans would come to Mumbai to spend time there. The grandfather of late Sultan Qaboos bin Said had studied in Mayo College, Ajmer, where even today you will find Oman House, which reminds of strong bonds. Syed Naseeruddin Chishti, president of All India Sajjadanashin Parishad says his ancestors have told him that the Sultans were generous with their donations for the Dargah Sharif Khawaja Gharib Nawaz.



Former President Dr. Shankar Dayal Sharma had taught Sultan Qaboos' grandfather and that's why the family of Sultans hold him in high regard. So much so that when Dr. Sharma once visited Oman, Sultan Qaboos personally went to receive him at the airport.
Oman is a great business destination as there is no income tax, even the customs duty is very low. Till the early 1960s Indian rupee was a valid currency in the country. According to Rajan, a chartered accountant who has served in a private company in Muscat says there are mutually beneficial business interests between the two countries as well. Oman Oil Corporation runs an oil refinery in Madhya Pradesh, KRIBHCO has a fertiliser factory in Oman. One of the shareholders of the HDFC Bank is the Bank Muscat. Likewise, there are various banks and institutions which have shared interests. Admissions in Indian School, DPS, and Amity are most sought after in that country.
India and Oman had planned joint ventures in the sector of power generation, railways, and fertilisers. Unfortunately, a few projects were lost due to the oversight in the ministries. Experts are of the view that the business opportunities between the two countries are underexplored. Take for instance Brazil, it is the largest exporter of iron ore in the world and it has made Oman its hub for doing business with Asia. Similarly, India and Oman could look at each other as a gateway to a wider market. About 160 CEOs of the companies based in Oman are Indians. They work in companies owned by the Omanis and need to be tapped for enriching business relations. So far there has been no substantial outreach to them.



The Indian Navy cooperates with the Royal Navy of Oman on many fronts that include operational interactions and training. Recently India and Oman have signed a pact to boost maritime security cooperation. The Port of Salalah has been used for naval cooperation between the two countries. Experts say Military ties could further be improved for a greater strategic advantage.
The Indian Ambassador to Oman is quite an influential person. Former Ambassador Anil Wadhwa says, in the turnaround facility we have not gone forward beyond the basic agreement. The ship repair facilities have to be enhanced. Indians must also try to get land leases in Oman for farming to supply sugar and wheat on a regular basis. Oman has the biggest landmass among Persian Gulf countries.
Also Read: Pak deaf boy repatriated from India after 10 years
Another important aspect is the training of Omanis officials in India which needs to be further developed. In the past Omanis have been trained in the Indian foreign training institutes but of late they have preferred to go to the West. Cooperation in the training of the armed forces could also be explored.
To sum it up, there are immense possibilities of strengthening mutually beneficial ties between the two countries that New Delhi must leverage.