New Delhi
India's Arif Mohammad Khan held the tricolour and marched the country into its 11th participation in the winter Olympics even as New Delhi became the 18th country to go for diplomatic boycotted of the glittering opening ceremony of the game at Beijing on Friday.
Wearing a Kullu cap and in full winter gear, Arif, who hails from Gulmarg in Kashmir, led the Indian delegation to march at the opening ceremony.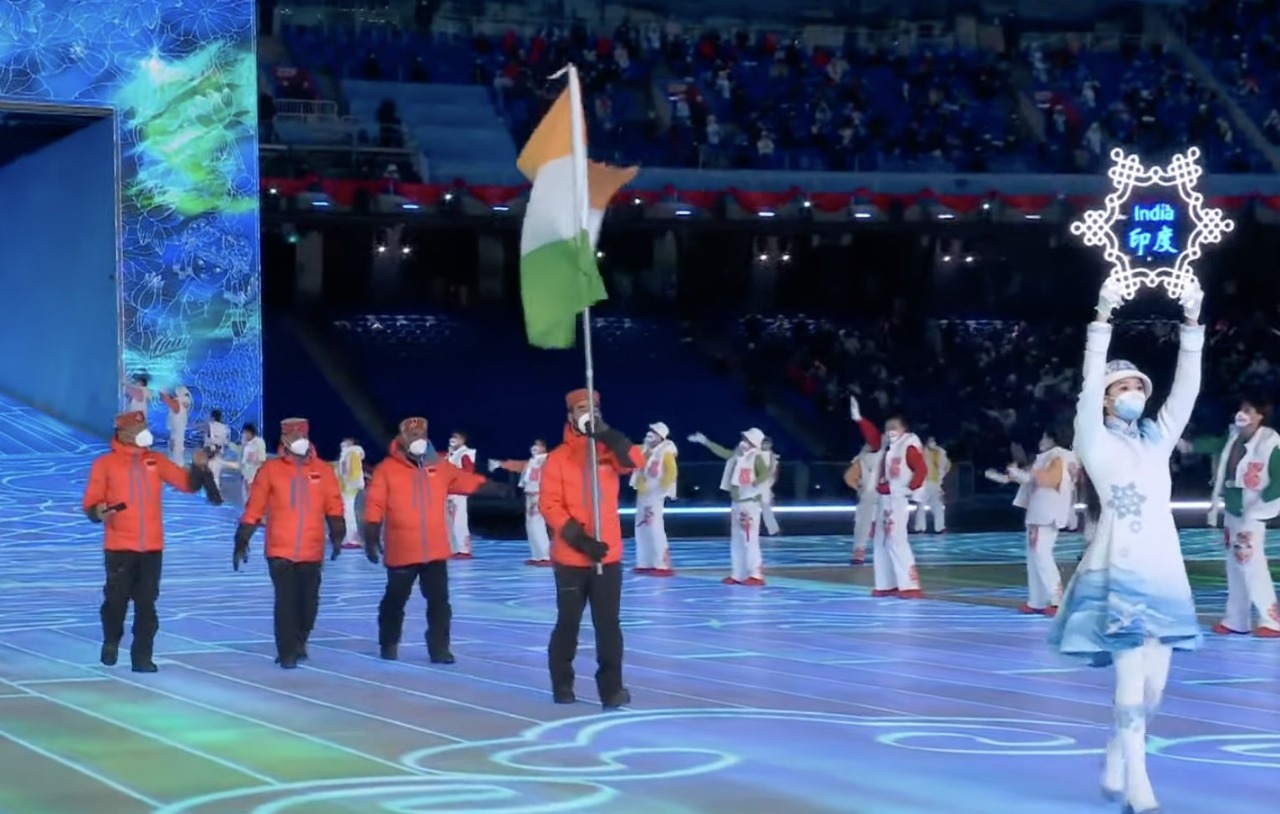 Indian Delegation at Beijing Winter Olympics opening ceremony
Arif is the only Indian athlete to qualify for the Winter Olympics where he is participating in two events – Slalom and the Giant Slalom. Arif has thus become India's first skier to earn a quota place for the Winter Olympics in the slalom event in alpine skiing.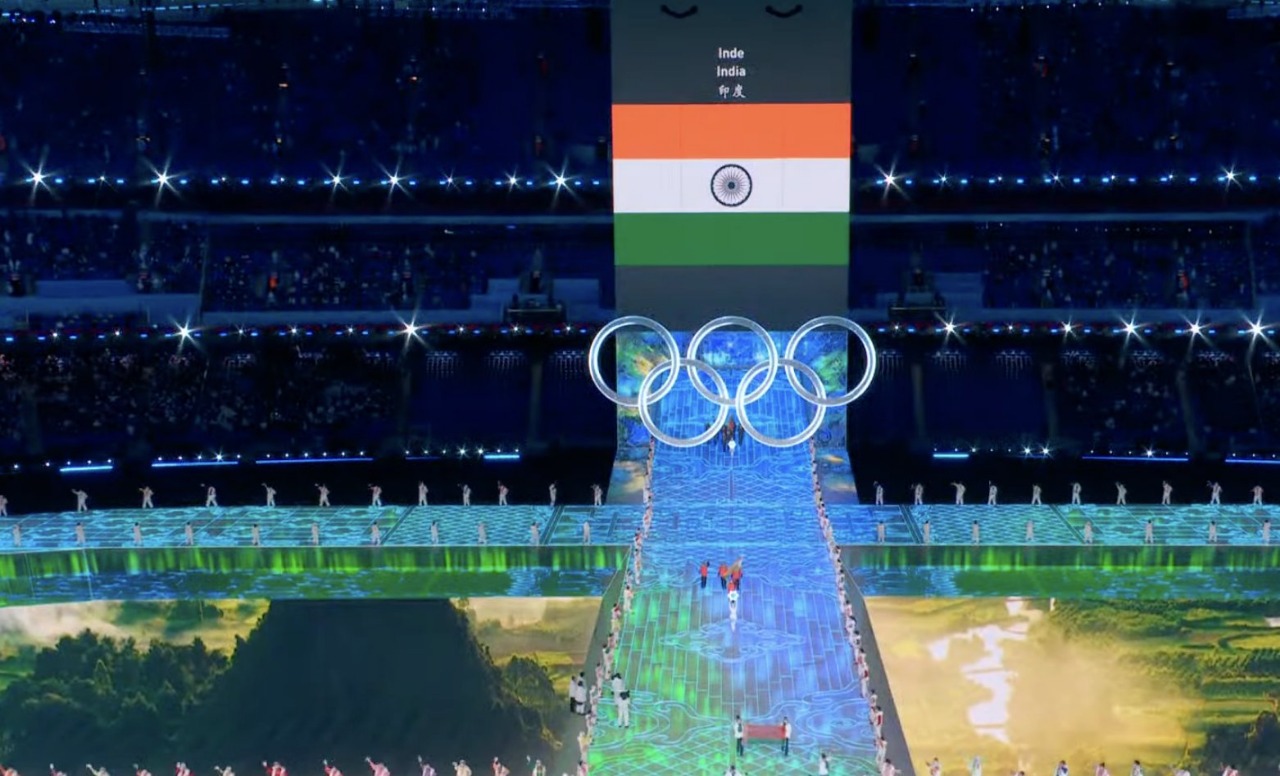 India's ambassador to Beijing was instructed at the last minute not to participate in the opening and the closing ceremony after China revealed that one of the PLA officers injured in the Galwan valley skirmishes in July 2000 was the torchbearer of the Olympic torch.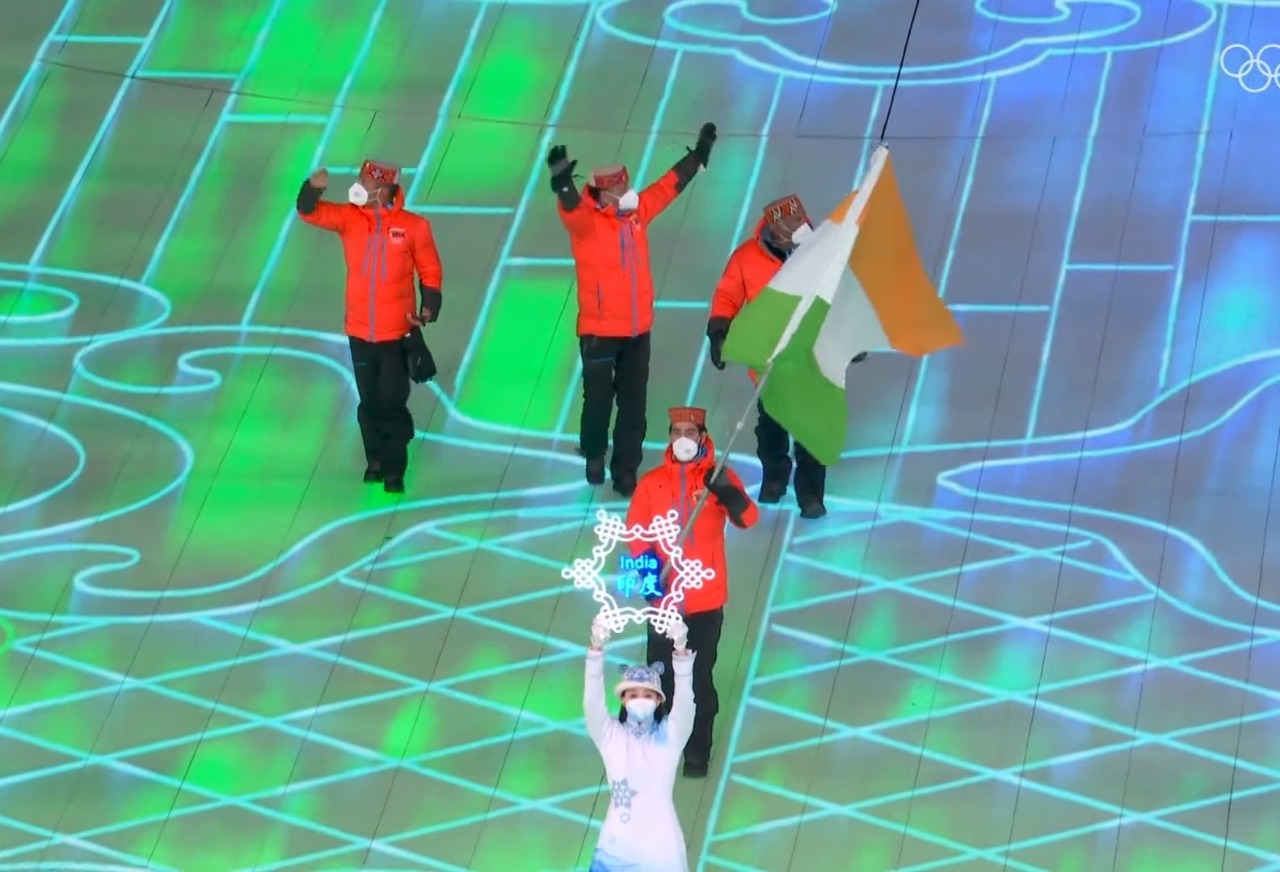 Indian squad in the the opening ceremony
This was also advertised well through Global Times, the English language mouthpiece of the regime in Beijing.
Interestingly, Global Times has made no mention of the Indian boycott at the diplomatic level though the same newspaper had praised Prime Minister Narendra Modi for his statesman-like stand against the Western countries announcing diplomatic boycotting the Beijing Olympics.