Ehsan Fazili/Srinagar
When in school, Danish Manzoor was attracted to the action hero, Bruce Lee in Chinese movies. He often imitated his actions in the school playground where, one day, his teacher spotted his talent and introduced him to Taekwondo martial arts.
Little did he know that one day he would become an inspiration to 1.4 billion Indians for physical fitness.
Danish Manzoor was recently made the ambassador for the Fit India Mission. After J&K Lt Governor Manoj Sinha announced this on his radio programme, Danish shared the news on his Twitter page. Speaking with Awaz-the Voice from his home in north Kashmir's Baramulla town, Danish said he will sincerely promote fitness among the youth and encourage sports enthusiasts.
"Being given the honour of Ambassador for Fit India Mission is recognition of my efforts to remain fit while getting trained for Taekwondo," he said.
He said he had received the offer to become Fit India ambassador from the Director of Fit India Mission in August through an email and he readily accepted it.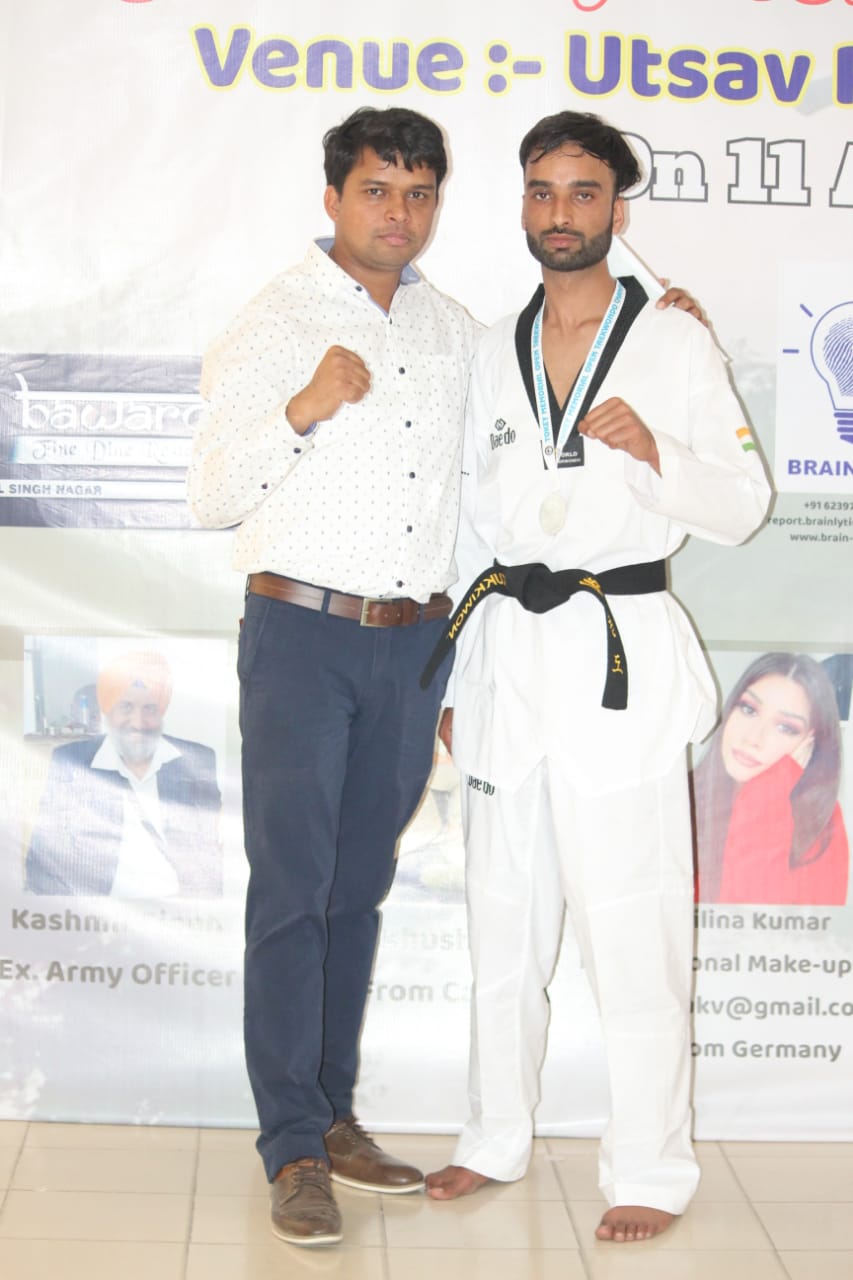 Danish Manzoor with his coach
He will be the brand ambassador for the Fit India Mission for the year 2022-23.
Danish remembers he was in the seventh standard in 2011 when he first met Sajid Ashraf, who was to be his coach for several years. This partnership has resulted in Danish reaching several milestones to be finally get noticed by the Fit India Mission authorities.
After this, his dream of winning a medal in Taekwondo at the 2024 Paris Olympics has got wings though India is yet to qualify for this sports category in the Olympics. "I aim to get the medal at the next Olympics (2024 Paris)," Danish Manzoor, 26, from Baramulla town of North Kashmir told Awaz-the Voice.
"I am getting training for the Olympics, but at times, I feel financially constrained to focus on my training," Danish said. He is a bit nervous since he is left with only one-and-a-half years before the 2024 Paris Olympics and he is unable to raise the money required for his preparation.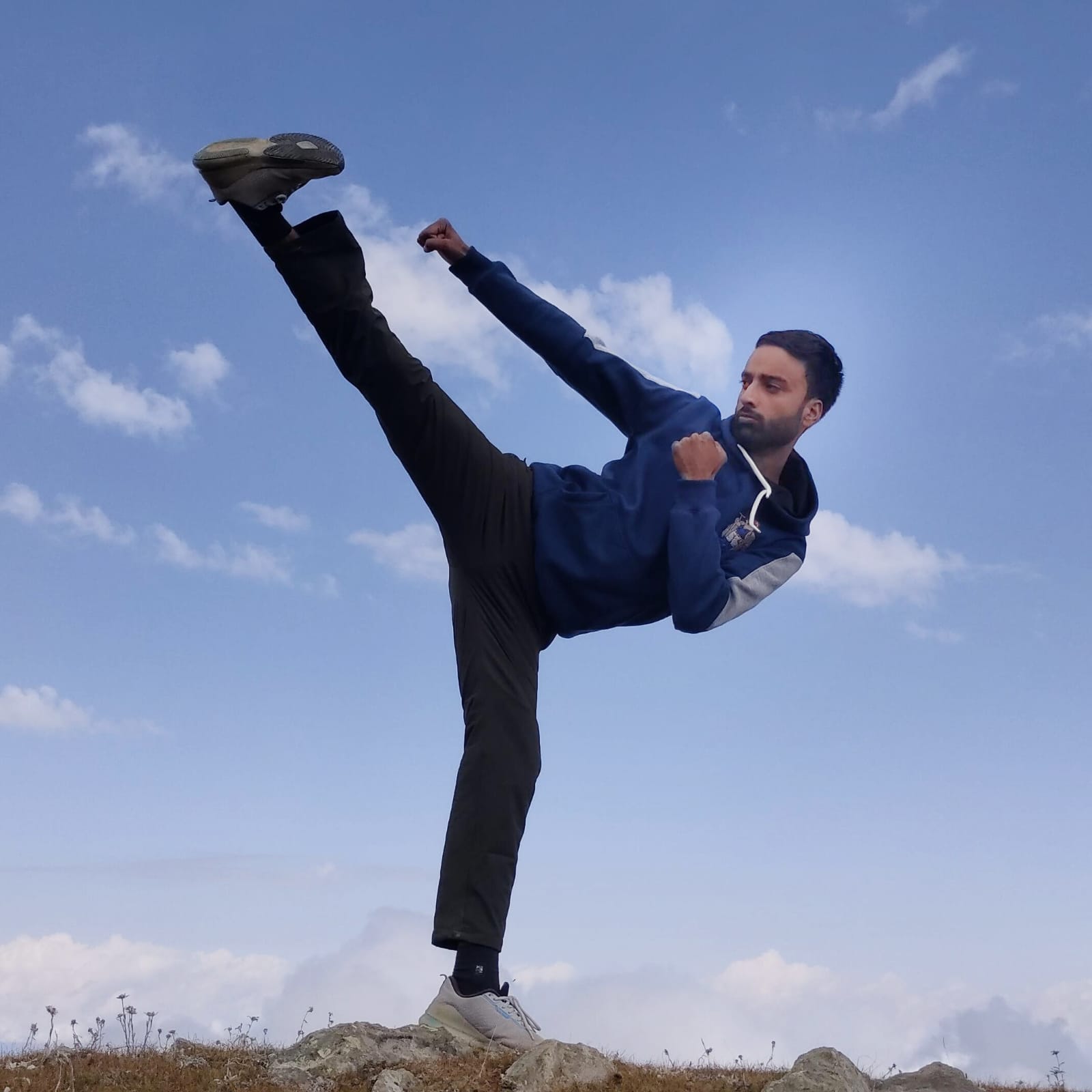 Danish Manzoor during his training
Danish has undertaken the challenge of continuing his studies along with sports and is a graduate of Science in Bio-Informatics.
Danish lives in the Gulshan Abad locality of Baramulla, 60 km north of Srinagar. After his new status, he is hoping the government would help. So far he didn't find any sponsors in Kashmir valley.
Going down memory lane, Danish recalls, that in 2011, he has just received basic training for three months and he was called by the J&K State Youth Services and Sports for a competition.
"I was a learner at the very basic level, where the focus was mainly on learning self-defense," he said.
"My coach Ishfaq Wani sought the consent of my parents. It was a difficult decision for my mother, who finally agreed to send me away from home for the training and competition", Danish Manzoor recalled. Soon he was selected for an inter-district competition and ended with a Bronze medal.
"This competition gave me a great exposure to the sports category learning its other traits" like speed, high kicking, etc., he said. "Then there was great support from my coach" and in 2012 I had the experience of my first professional sports.
He was selected for the North India National games in the category held in Srinagar. "In one year I was a changed person," Danish said.
He bagged his first national-level silver medal in 2016.