Ehsan Fazili/Srinagar
An alarming 6 lakh youth in Kashmir Valley have become drug addicts with the use of medicinal sedatives to brown sugar, cocaine, and heroin during the last 15 years. With these officially acknowledged figures, there is a fresh problem at hand for Dr Mohammad Muzaffar Khan, Director, Youth Development and Rehabilitation Centre (YDRC), Srinagar. "Girls and young women are taking to drugs in large numbers and I am seeing 3 to 4 women patients every month," he said.
The YDRC is the largest de-addiction center in Kashmir run by the Jammu and Kashmir Police with its sprawling complex at Eidgah, Srinagar that has been helping the youth involved in drugs since 2008, and Dr Khan, Clinical Psychologist, has been associated with this since its inception.
Speaking with Awaz-the Voice, Dr. Khan said the high-cost heroine used by many of his patients is not manufactured anywhere in Northern India, and it's eating up the health of youngsters between 17 and 33 years of age and also the household economy in Kashmir.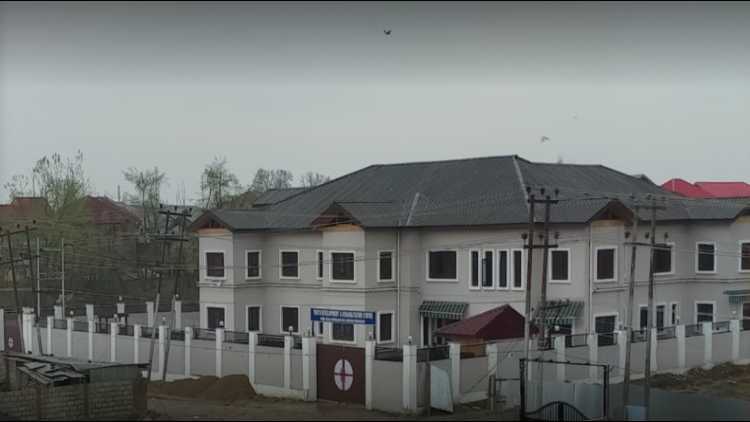 Youth Development and Rehabilitation Centre, Srinagar
"Initially, there was a mass denial of drug addiction among the youth in society but during the last 14 years it has changed to mass acceptance in Kashmir," said Dr Mohammad Muzaffar Khan.
He said over the last 14 years, society had accepted that "drug addiction among the youth is a problem."
The YDRC is the first such center to be opened by the government and later sub-centers have also come up at different places like SMHS hospital of the Government Medical College, Srinagar, and at the civil hospitals in Pulwama, Shopian, Anantnag, Budgam, and Bandipore districts in Kashmir.
"However, the numbers of drug addicts are still not coming down," said a worried Dr Muzaffar Khan.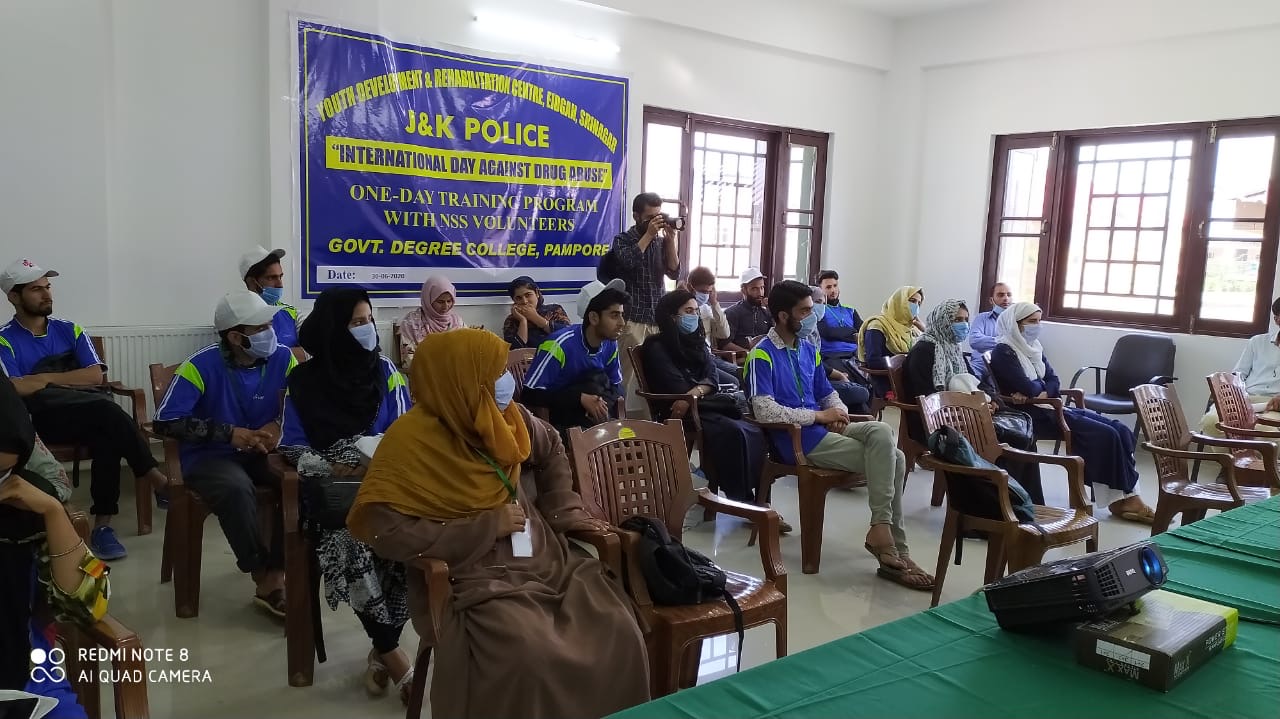 Awareness camp on drugs by YDRC (Courtesy:Facebook YDRC)
"The main challenge for doctors is the high incidence of Hepatitis C infections and overdose deaths," said Dr Khan.
He said that those addicted to heroin often turn to crime to meet the expenses of the costly drug. "They go to any extent to raise money for purchasing the drug."
"Another challenge is about young girls taking to drugs in numbers that are mind-boggling." He said the young women addicts are also coming out to seek treatment. At least three or four girls report for treatment at the YD Rehabilitation Centre every month, he said.
Dr Khan feels that more rehabilitation centers are required in Kashmir to treat the addicts. "It is not easy to establish the Drug De-addiction center…..Let NGOs, Police, private players, and medical colleges come forward," he said.
"We need Medical Emergency Services exclusively to prevent overdose deaths," he said. The three older Medical Colleges in Kashmir do not have such facilities so far.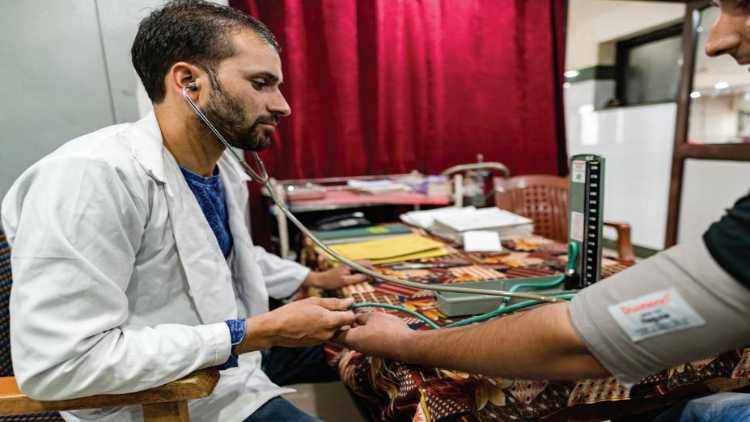 Dr Mohammad Muzaffar Khan with a patient
Even as the parents bring their sons and daughters to the center for rehabilitation, many back out from treatment due to high costs." Khan admits that drug de-addiction is expensive and therefore the focus must be on prevention. To deal with this issue, Dr Khan has launched an initiative "Aghaz" (towards a new life) to spread awareness on the prevention and treatment of drugs.
Dr Khan has been associated with the YDRC ever since it was established as Drug De-Addiction Centre by the J&K Police at the Police Control Room (PCR) Srinagar in 2008. He has a specialization in Clinical Psychology from the Institute of Psychiatry in Ranchi, a premier institute in Asia.
As a professional, he did realize the symptoms of rampant drug addiction among local youth early and set up a clinic in Srinagar. However, it did not attract patients due to "social reasons".
"Later, something triggered after a seminar organized by a group of concerned doctors on the role of Clinical Psychology in eradicating drug menace, and this set my ball rolling for me," Dr Khan said.
There has been no looking back for him since then and his "workload continues to grow."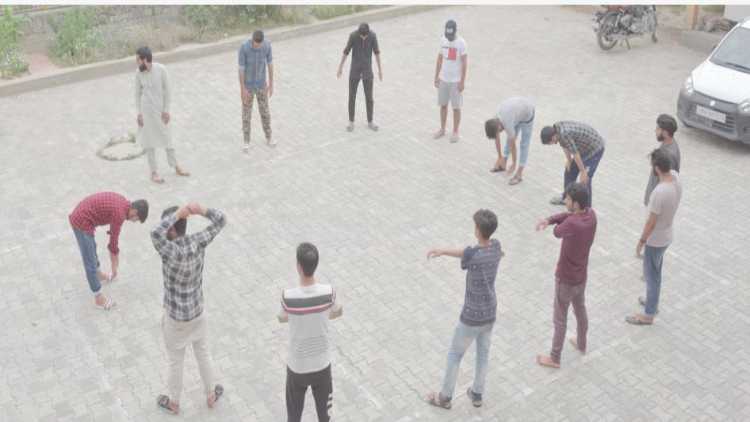 Indoor patients in YDRC playing games
Dr Khan's commitment to changing the situation of drug addiction got a Philip with the J&K Police initiative in 2008 with a basic exercise in Srinagar, Anantnag, and Baramulla.
"Many youngsters, victims of drug abuse, came forward at these places ….which led to the establishment" of Drug De-addiction Centre initially set up at the PCR, Srinagar.
The center has grown from the initial 10 to 25 beds at the PCR, which finally took the shape of a mega project of the YDRC at Eidgah.
"Despite its inappropriate location at the PCR (In a congested quarter), many people came forward to seek help," Khan said.
Also Read: J&K Police wages a war against drug peddlers to save Kashmiri youth
As the center seemed to have broken the ice and become a success, the government allotted five kanals of land at Eidgah, and with the Rs 7 crore central help, the YRDC was set up and it has helped thousands get back to normal life.