Satananda Bhattacharjee/Karimganj
Kari Manjur Ahmed, 26, hailing from the Kaliganj village in Karimganj district of Barak Valley in South Assam won the fourth position for India in the International Quran Recitation Competition held in Egypt.
He has participated in such international competitions in Turkey and Malaysia and won the fifth and ninth places respectively.
He told Awaz-the Voice that he is proud to represent the country's 1.33 billion people in such a prestigious competition.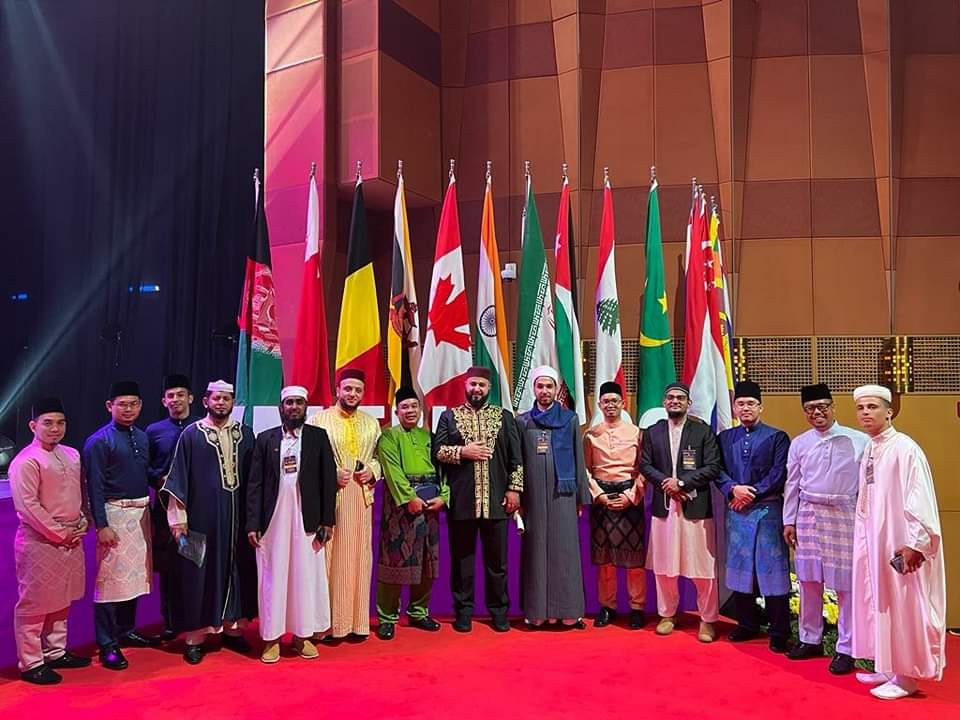 Kari Manjur Ahmed with finalists and organizers of the competition

Kari Manjur Ahmed said the essence of every religion is the same; there is no hatred. After participating in this competition, he received unprecedented love and greetings from people of all communities.
"There are rules of reciting the Quran and if you follow the right rules and recite the Quran, everyone will succeed in life. I take pride to describe myself as a different kind of lover of the Quran.
"The more people read the scriptures, the calmer and wiser they will become, and the atmosphere of peace and harmony will prevail in society," said Kari Manjur Ahmed.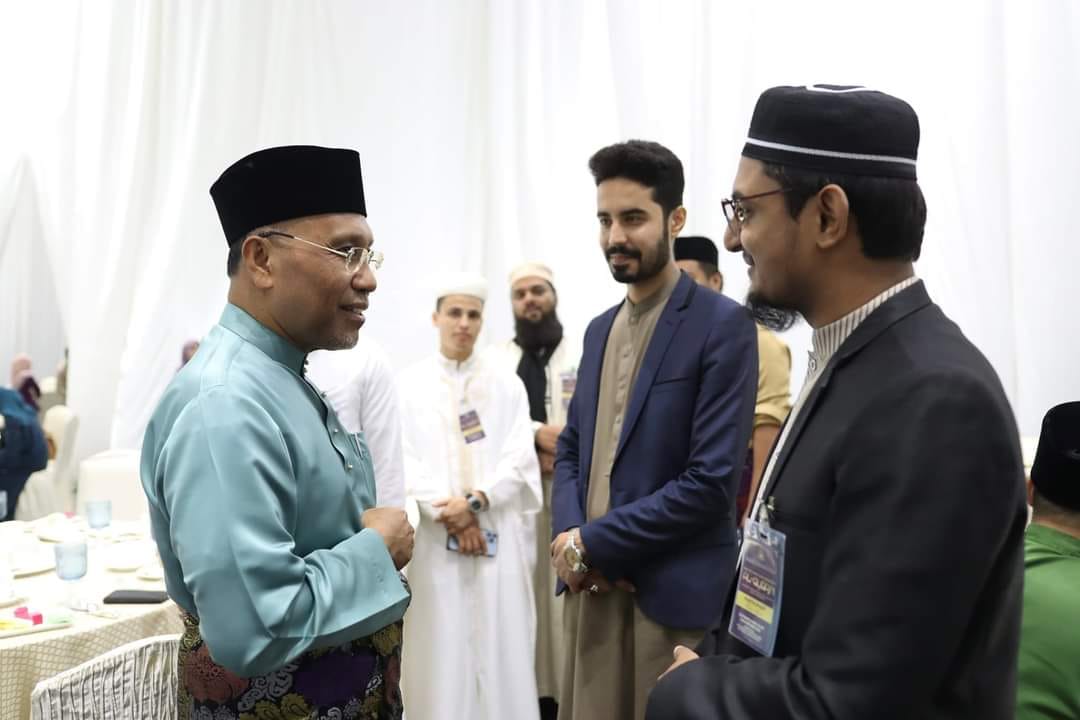 Kari Manjur Ahmed interacting with Malaysian hosts

Representatives from 65 countries participated in the World Quran Recitation Competition organized by the Egyptian government recently.
Manjur Ahmed was the sole representative from India. The competition was held in three stages, and the final stage saw Manjur Ahmed finishing in the fourth position among nine competitors.
Earlier, in 2019, 86 countries participated in a competition held in Turkey. Similarly, contestants from 90 countries competed in the International Quran Recitation Competition in Malaysia.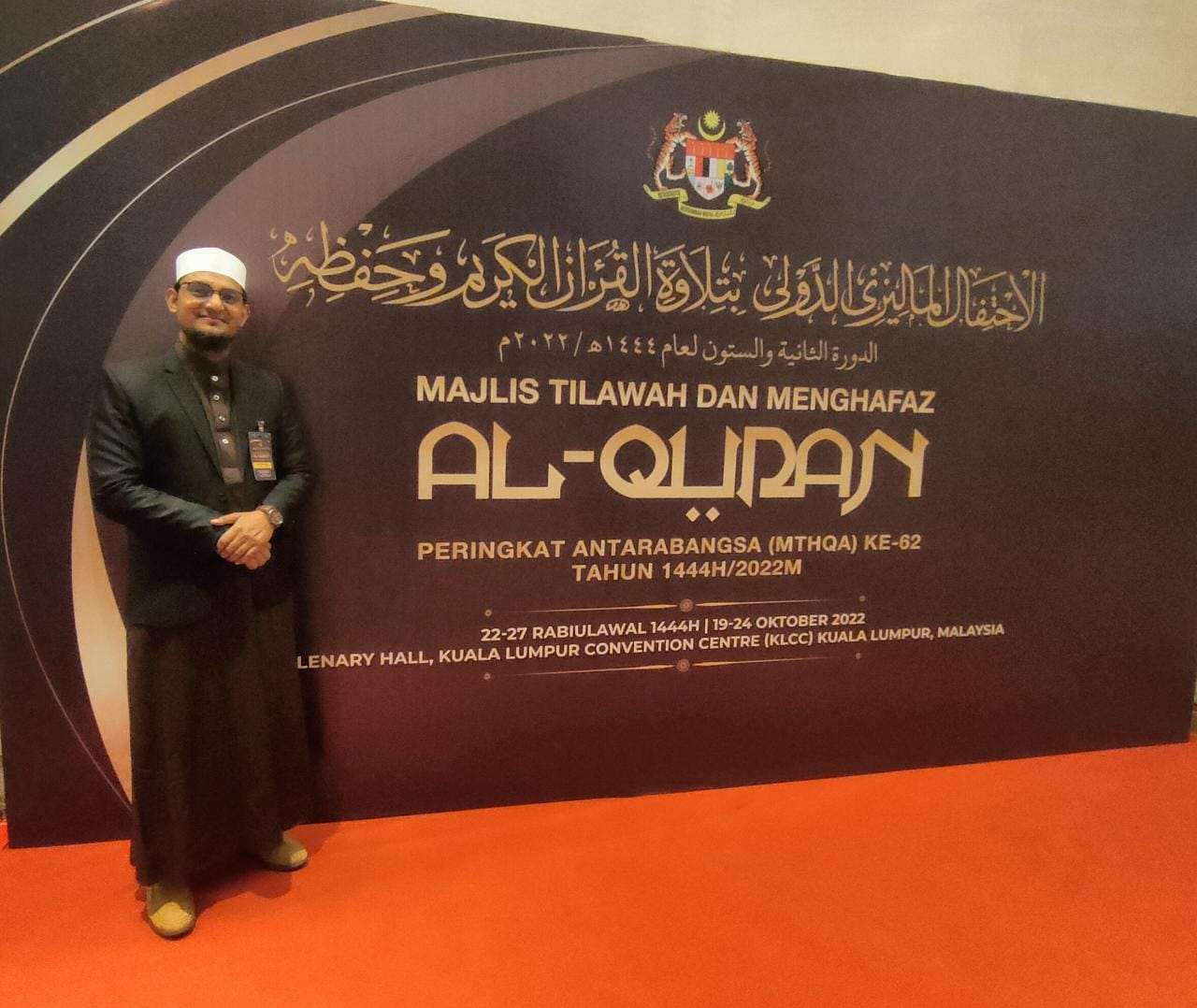 Kari Manjur Ahmed at the venue of the recitation competition

Manjur Ahmed has returned home after completing his diploma course from the Bangladesh branch of Al-Azhar University, one of the world's heritage centers of Islamic education.
ALSO READ: Is fixation with the past an obstacle to India's future?
He told Awaz-The Voice that he wants to stay in Assam and strengthen Islamic education. His wants to work focus is on high-quality Islamic education.