Ehsan Fazili/Srinagar
The alpine skier from Gulmarg, north Kashmir Arif Mohammad Khan who represented India in the Winter Olympic Games held in Beijing early last month, aims to take part in two World Championships in the next four years.
These events include the Special Olympics World Games in Berlin, Germany in 2023, and Winter Olympics, known as Milano Cortina, being held in Italy in 2026. It would not be an easy task for him since he needs a huge sum of money and he is looking forward to the Government's help and sponsors to facilitate his practice for the events.
He says he has to participate in at least 150 events in the next four years.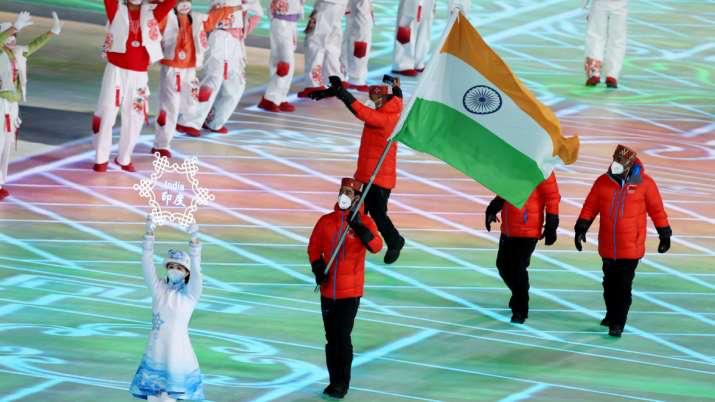 Moment of Pride: Arif Mohammad Khan leading the Indian contingent at Beijing Olympics
As part of his preparations for two major international events, he needs to upscale his training's technical aspects in Slalom and Giant Slalom. Arif Khan says, "My target is to try in speed events in the 2026 events like giant Slalom in the Olympics in Italy that would mean having a speed of 110 to 120 km per hour on the snow slopes.
"It will be difficult for me to get sustained practice for the two championships without any financial assistance," Arif told Awaz-the Voice. The preparation for the events would mean expenses of about Rs 1 crore annually over the next four years. He said the "Jammu and Kashmir Government has promised to provide financial assistance and the process for it is on."
Arif said if the Government provides at least 50 percent of the financial assistance, he would be able to get the remaining through the Corporate sponsors.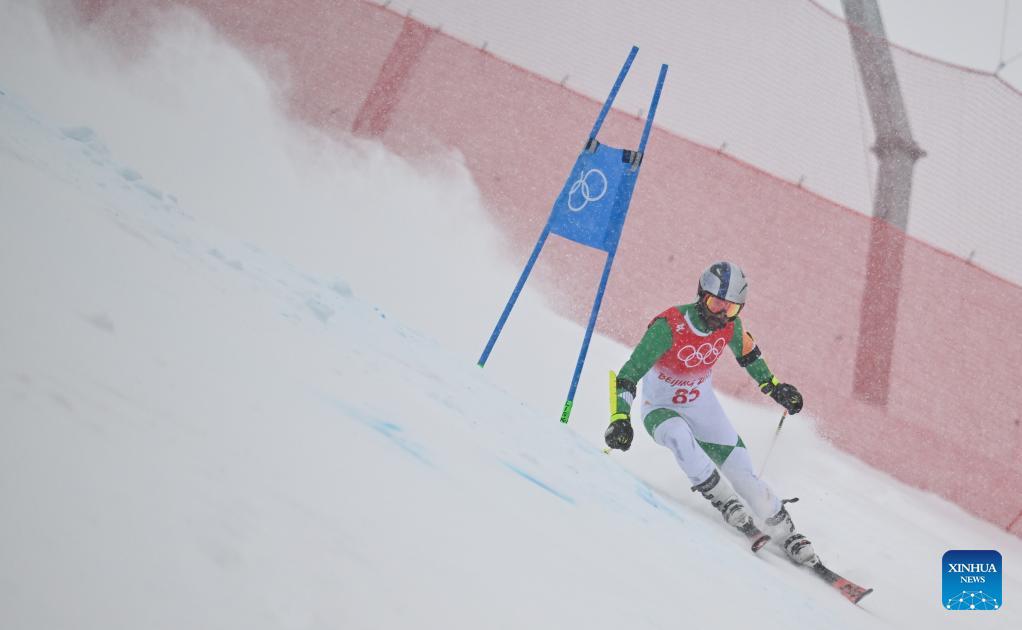 Arif Mohammad Khan participating in Beijing Olympics
"I have to be on snow (for practice) at least 65 days every year to improve our performance," Arif Mohammad Khan said. "We require attention from J&K Government for infrastructure development," he said.
"This can be used for tourism purposes also as there is a trend of tourists coming exclusively for snow sports," Khan said. This would in turn lead to thousands of snow skiers coming up in Kashmir and competing at the global level.
The 2026 Olympics has "to be good for India." So far no Indian has received a medal in the Winter Olympics. There are only three states in the country, Jammu and Kashmir, Himachal Pradesh, and Uttarakhand, where snow slopes are available for winter games. However, in Himachal Pradesh and Uttarakhand the snow levels are low and for a shorter duration in comparison with Kashmir. He said work to prepare snow slopes at one location in the North East is on.
Arif made history by becoming the first Indian athlete to qualify for two events- slalom and giant slalom for the Beijing Winter Olympics. He practiced for the event on the artificial snow slopes in Dubai.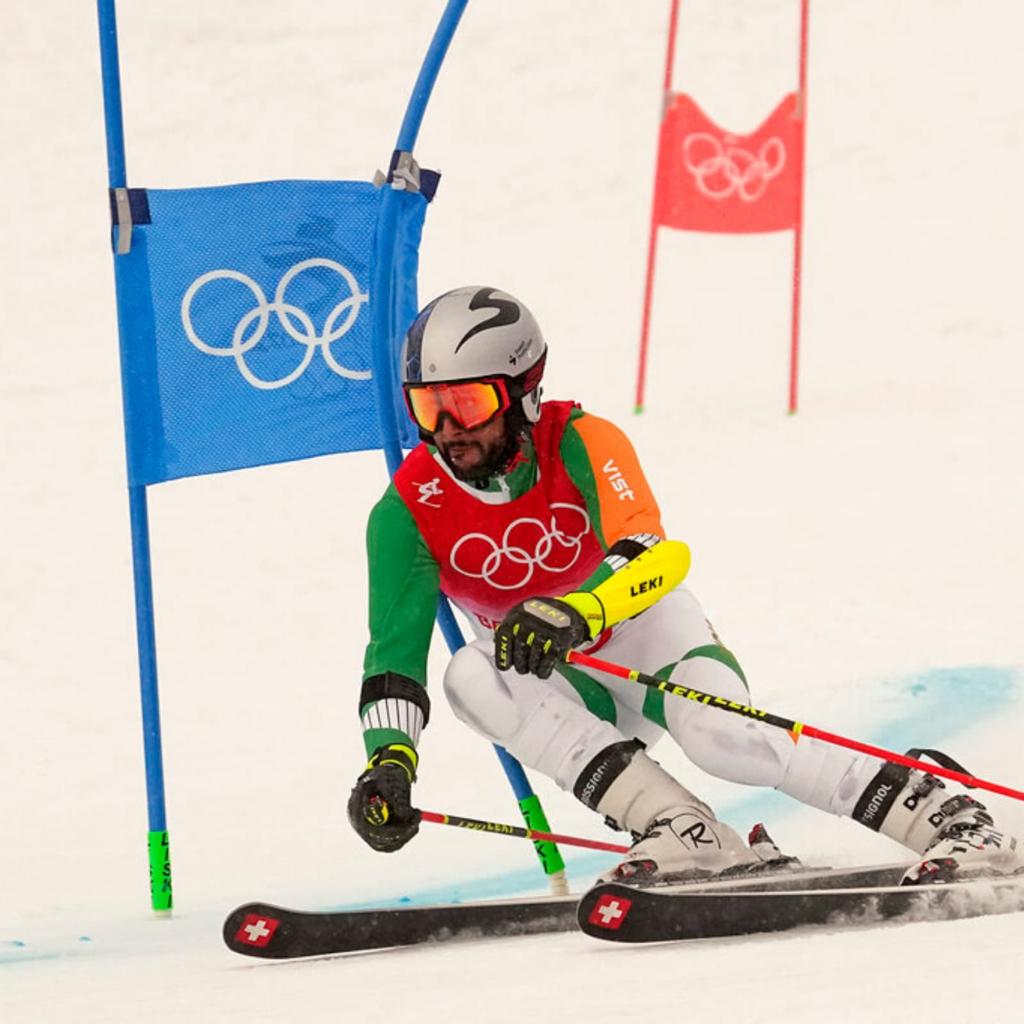 Arif Mohammad Khan participating in Beijing Winter Olympics
Competing in Beijing in China in a field of 89 athletes from 61 countries in slalom, Arif Khan was the 79th skier on the start list for Run 1. He started his run well, finishing the first intermediate in 14.40 seconds and the second in 34. 41 seconds. However, he veered off course in the final stretch and failed to finish.
He had finished 45th in the giant slalom.
Khan's father runs a tour company, Kashmir Alpine that conducts skiing and adventure sports on the snow slopes of Gulmarg, with three or more months of summer break in the absence of snow.
"I was introduced to skiing in 1994", when he was only four years old, he said. After High School, he was completely associated with skiing and interested in marketing and management studies while conducting skiing and adventure sports along with his father at the Kashmir Alpine Tour company