Shah Taj Khan/Pune
"I was the only student to cycle to BJ Medical College. After six months, my father bought a bike for me." Dr. Suhail Khan told Awaz-the Voice about his entry into the medical college some 20 years ago. Dr. Suhail Khan's success in cracking the entrance examination to enter a medical college was the realization of his grandfather's dream. He completed his MBBS from BJ Medical College, Pune, Maharashtra, and also did an MS in orthopedics.
A successful Ortho Surgeon in Pune, Dr Khan set up Sanna Hospital in the Kondhwa area of ​​Pune. As soon as he had launched his hospital the Covid-19 pandemic struck India. Dr. Suhail Khan took no time to decide that he needs to be of use to society and converted his freshly built hospital into a COVID center in the first and the second phase.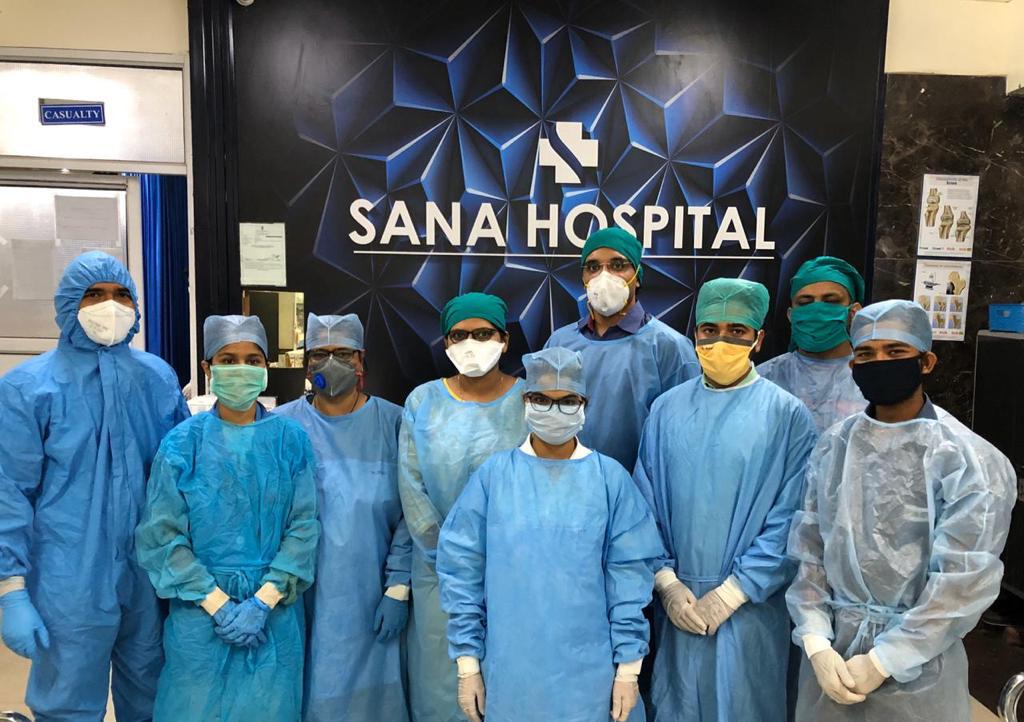 Dr Suhail Khan with staff of his hoispital during Covid-19 wave
Suhail Khan is today living the dream that his grandfather had seen. He says, "It took two generations for the dream of my Dadaji to materialise. My grandfather was keen to see his brother become a doctor. Due to the lack of money, neither his brother nor his children became doctors." But his grandson made his dream come true.
Dr. Suhail remembers his Dadaji as a "strict and caring" person. "He used to say that only education can change a life, so one must study, study and only study."
"Ours' was a joint family; Grandparents, Uncle, Aunty, and their two children and Ammi, Abbu, and my two brothers. Total eleven people lived in one BHK (Bedroom-hall kitchen) flat in Mahada, Maharishi Nagar that was bought by the grandfather." Dr Suhail says.
Suhail Khan couldn't find a quiet corner for studies in that small house, so he would go to the roof of the building; sometimes on the roadside, and sometimes to neighbours' houses to study. He, says the atmosphere at his home was very pleasant and everyone lived in peace and love.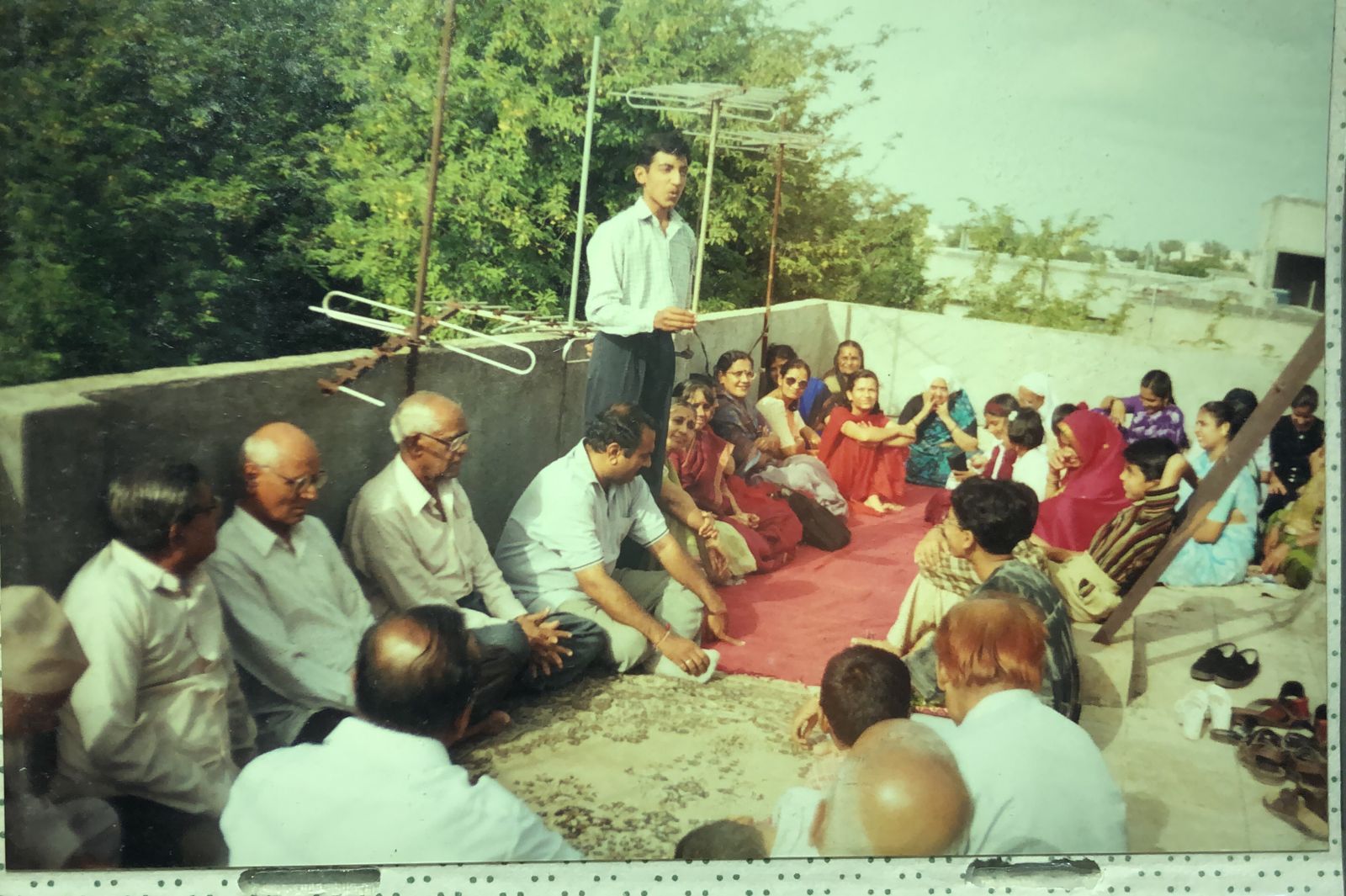 Dr Suhail Khan addressing his neighbours as part of his campaign to create awareness about health
Doctor Suhail was good in his studies and he secured the eighth position in tenth and 15th rank in 12th.
Since he had seen the problems in life very closely, he nursed a deep desire to help others. He has set up systems in his Sana Hospital to offer free treatment to the poor; he arranged money for those who need it for prolonged or expensive treatment.
Besides orthopedic surgery, Sana Hospital that started functioning in 2017, also has the Maternity and Child Care, Trauma Center, and other sections. It has an Intensive care Unit (ICU) and a 24 hours emergency care.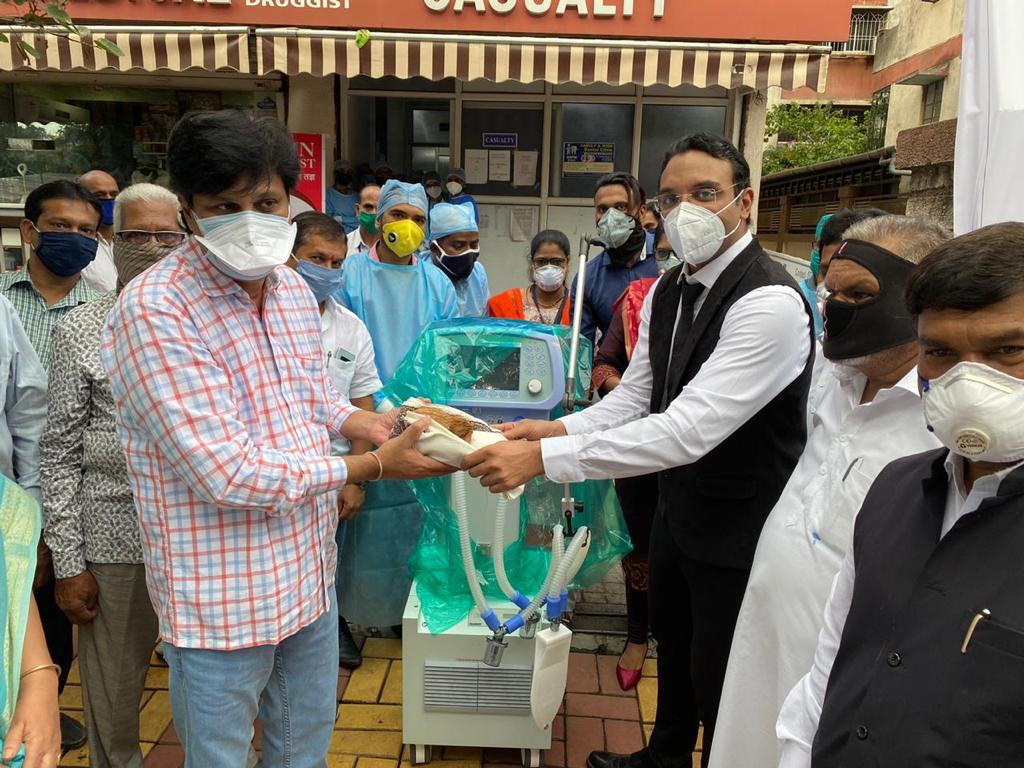 Dr Suhail Khan and his staff
The hospital suddenly came into the public eye when it was converted into a COVID center where thousands of people could be treated.
Though some others would focus on earning more to offset their sense of deprivations, Dr. Suhail Khan never hesitates in helping the needy. He regularly sets up health camps. He has also launched a campaign to educate the people about the facilities and schemes provided by the government in healthcare.
Also Read: Tamboli's rise from daily wager to spacecraft spares manufacturer
Doctor Suhail says, "I know how much trouble the poor families face when some member gets sick. That's why I want to make arrangements for the treatment of major diseases like cancer in my hospital and also create a dedicated fund for the purpose."