We are thrilled to receive the Jammu and Kashmir team arrive at the National Youth Festival 2023, Hubballi, Karnataka
New Delhi
In the youth-centric ecosystem in Jammu and Kashmir, it's easier to create businesses based on ideas. Here are the top 20 new-age business ideas to be launched from the Kashmir Valley:
Vertical farming: With advancements in technology, vertical farming is becoming popular in urban areas. Set up a vertical farm to grow fresh, organic, pesticide-free produce for local restaurants and markets.
Hydroponic farming: Start a hydroponic farm to grow plants without soil, using mineral nutrient solutions in water. This can provide fresh and pesticide-free produce to local markets while using less water and space than traditional farming methods.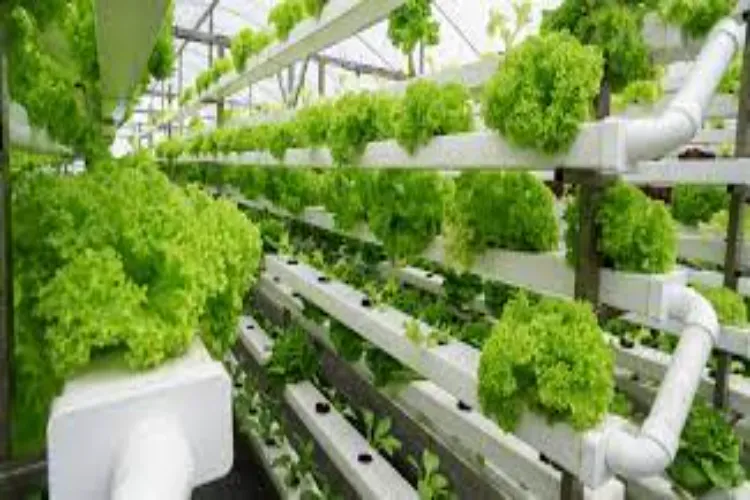 Hydroponic farming

Solar-powered e-rickshaw service: Introduce solar-powered electric rickshaws as an environmentally friendly transportation option. This service can cater to tourists and locals while promoting sustainable mobility.
Kashmiri craft e-commerce platform: Develop an online platform to showcase and sell the unique and intricate handicrafts of the Kashmir valley. This can help local artisans reach a wider audience and boost their income.
Waste management and recycling: Start a waste management company that provides efficient waste collection and recycling services to households and businesses in Srinagar. This can help improve the city's cleanliness and promote a circular economy.
Indoor entertainment center: Establish an indoor entertainment center with a variety of activities such as gaming zones, virtual reality experiences, and escape rooms. This can cater to both tourists and locals looking for leisure options in Srinagar.
Health food cafe: Open a cafe that focuses on nutritious, locally-sourced, and organic food options. Offer a variety of vegetarian and vegan dishes, fresh juices, and smoothies to cater to health-conscious customers.
Cultural and educational tourism: Develop a business that provides educational tours and workshops on the rich history, culture, and traditions of the Kashmir region. This can include language classes, cooking classes, and visits to historical sites.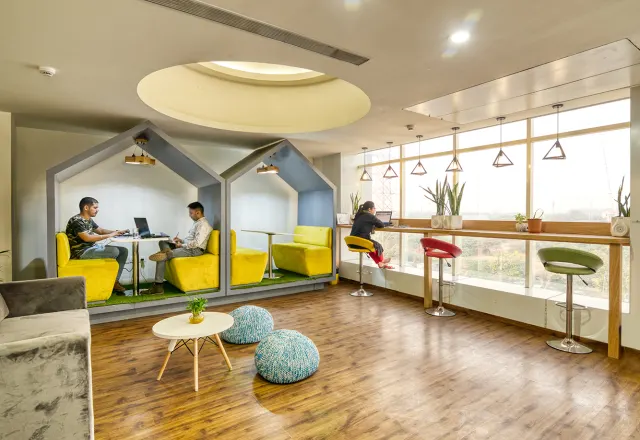 Coworking space of Delhi-based MyHq

Coworking space: Establish a coworking space with modern facilities and high-speed internet access for freelancers, entrepreneurs, and small businesses. This can help nurture the local startup ecosystem.
Eco-friendly packaging solutions: Develop a business that produces sustainable and biodegradable packaging materials for local businesses, reducing plastic waste and promoting a greener environment.
Specialty tea house: Open a tea house that offers a variety of local and international tea blends, including the famous Kashmiri Kahwa. Host tea-tasting events, and workshops, and provide a cozy atmosphere for tea enthusiasts.
Heritage homestays: Convert old, traditional homes into unique and comfortable homestays, offering an authentic experience of Kashmiri culture and hospitality to tourists.
Customized travel planning: Start a travel planning service that offers personalized itineraries, curated experiences, and local guides for tourists visiting Srinagar and the surrounding areas.
Drone photography and videography: Offer drone-based photography and videography services for events, tourism, and businesses. This can provide stunning aerial views of the picturesque landscapes in and around Srinagar.
Organic skincare products: Develop a line of organic, eco-friendly skincare products using locally-sourced ingredients such as saffron, almonds, and walnuts. You can sell these products through an online store or partner with local retailers.
Artisanal bakery: Start an artisanal bakery that specializes in traditional Kashmiri baked goods as well as international pastries and bread. Use locally-sourced, organic ingredients to appeal to health-conscious consumers.
Bicycle rental and tours: Establish a bicycle rental service that offers guided tours of Srinagar and its surroundings. This can promote a healthy and eco-friendly way for tourists to explore the region.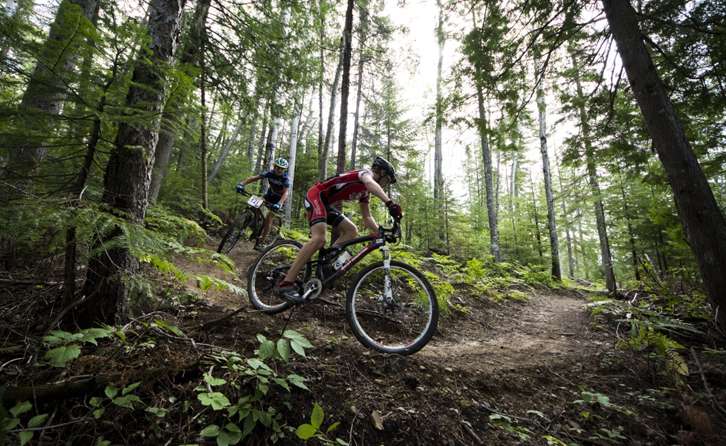 Biking in Kashmir

Language and cultural exchange center: Set up a center where locals and tourists can learn each other's languages and engage in cultural exchange activities. Offer classes, workshops, and events to foster cross-cultural understanding and appreciation.
Destination wedding venue: Create wedding venues, offering packages for all cultures, and religions in Srinagar and other tourist attractions in the Valley. Theme-based weddings can draw elements from the rich cultural heritage of Kashmir. Incorporate traditional architecture, decor, cuisine, and entertainment to provide an unforgettable experience for couples and their guests. Scenic splendor of Kashmir forming the backdrop of the wedding pictures comes can make beautiful memories for families.
Fruit processing and packaging: Establish a fruit processing and packaging facility that specializes in turning locally-grown fruits like apples, cherries, and apricots into high-quality products such as dried fruits, preserves, and juices. This can help support local farmers and introduce the region's produce to new markets.
ALSO READ: How SRK's 'Chak De India' inspired Kashmir's Reebu Hassan to play Hockey
When starting any business, it's essential to consider the local market demand, competition, and cultural context. Conduct thorough research and consult with local experts to ensure your idea is viable.and sustainable in the local market and beyond. You can also get in touch with EDI or your local Employment Department for discussing your idea.