Nakul Shivani/ New Delhi
"Native languages establish the identity of a society. We should not let them die", says Touqueer Ashraf, a young Kashmiri who has taken up the mission to save the "dying Kashmiri language" as he puts it.
You are country's crown, you are king, O Kashmiri
You are familiar with your language all over Hindustan
Sweet and delicious, adorned with love,
This language is easy, the garden of flowers, O Kashmiri
In today's world, when youngsters fall easy prey to distractions such as excessive use of social media for gaming, Touqeer woke up one day and decided to use the power of the medium to save his culture.
"I was very disturbed with the lack of interest people here had in their own language. It was distressing," he says. In an age when youngsters preferred reading and speaking in English or Urdu (Hindustani), Touqueer decided to do his two bits to spread the beauty of his Kashmiri language in the hope that one day people will fall in love with the language their forefathers had spoken.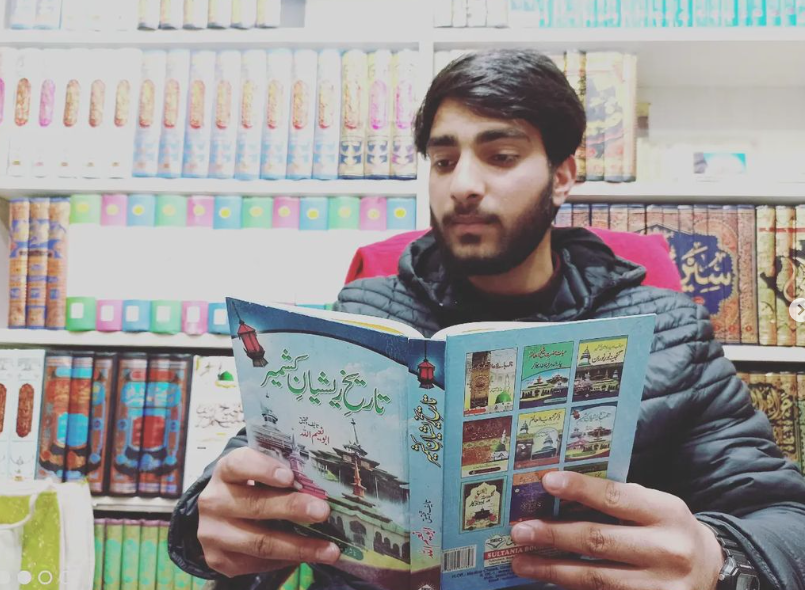 "I could not digest the fact that youngsters were not taking pride in their language" - Touqueer Ashraf
The eldest of four sons in a family that survives on farming, Touqueer loved reading since childhood. Not that there was a culture of reading at home. "I am an outlier in that sense," he laughs. His interest in reading Kashmiri prose and poetry took him to a stage in life that when he finished schooling from a government school in his village in Pulwana he was determined to save his native language.
"I could not digest the fact that youngsters were not taking pride in Kashmiri, their native language. How does a society's identity survive if the language disappears from people's tongues," he says recalling how disturbed he felt when he saw his friends and others around him show ignorance about the Kashmiri language, its writers and poets.
Touqueer started by educating his friends and relatives about the beauty and history of the Kashmiri language. His research took him to the long and interesting journey it has made over centuries.
The Kashmiri language falls in the category of the Dardic sub-group of the Indo-Aryan languages. The Dardic language is currently spoken in parts of the Pakistan occupied Kashmir, Afghanistan and Kashmir. Considered as one of the oldest languages spoken in the Indian sub-continent. it is interesting to note that once Sanskrit entered this part of the world, like other languages, Kashmiri too was overwhelmed by it .
Over a period of time, researchers have found its vocabulary to be influenced by Persian, Hindustani and even Punjabi language.
Most importantly, its script is today based on Perso-Arabic and Devanagari. However, it originally was written in the Sharada script which pre-dates the Devanagari script. The Sharada script is today however, used only in religious ceremonies particularly in making horoscopes by the Kashmir Pandit community.
The Muslim community of Kashmir use the Perso-Arabic script.
Touqueer had often heard elders lament the fall of native languages. He decided to walk the talk. First, he wrote and read for himself and then for his native language.
There are many whose graves are heaps of flowers;
Many have their graves dark as abysses; Many are happy in love for God;
Many are waylaid by their own conceits.
Many are invited by him without asking,
Many strive to hold the Vyath in arms;
Many are drunk staring at the roof,
Ripe crops of many are devoured by locusts.
Many lose all their money, riches and profit.
They draw the shutters of their shops down.
In October 2021 after having enrolled for a Masters in Geology at the Kashmir University, he started his Youtube channel where he read poems written by Kashmiri poets and translated them into English. "It was important to spread the beauty of the language".
Time and distance are no more a hindrance. Social media platforms give the perfect platform to bring the world closer. "And I did just that. People sitting anywhere across the world may not read a book, but they won't mind listening", he says.
After the initial response did not give him a high, he did not lose hope. "I was determined. My mission is not a run of the mill attempt. I knew it will be a long-haul," he says. He stayed put and gradually began to get good response with people connecting and subscribing even from foreign countries.
With an Instagram channel under the name 'Keashurpraw' which literally translates to 'Lets read or learn', Touqueer today has close to one lakh subscribers. Here, he uploads Kashmiri poetry of various Sufi poets with English translations.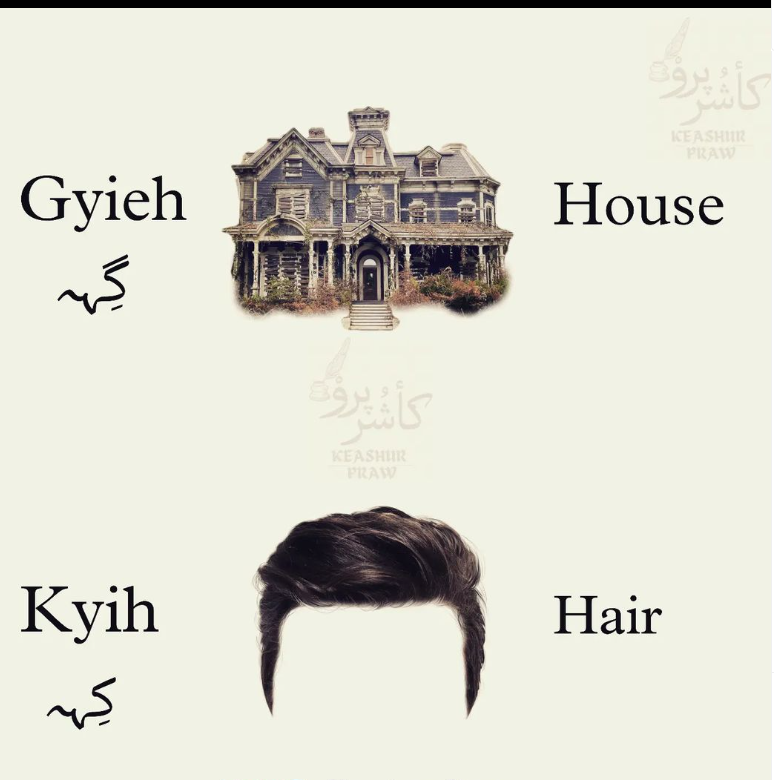 Touqueer's efforts is to make even non-Kashmiri learn this language
His posts are also intended to help non-native Kashmiris learn the basics of this language.
"Kashmiri is our identity and we will cease to be Kashmiris if we continue to disrespect our mother tongue," he says. What excites this young Pulwama boy is the fact that many non-natives are also showing interest in learning the language. "There is an inherent beauty in Kashmiri. You hear it once and you will fall in love with it," he says talking about the response he has been getting from non-Kashmiris from around the world.
There are 68 lakh Kashmiri speakers in India while in the Pakistan-occupied Kashmir, there are only 5 perecent speakers. Kashmiri language was recognised as one of the official languages of J&K in 2020. It is one of the 22 scheduled languages of India.
*The English poetry in the article is a translation of the original work of Touqueer Ashraf
ALSO READ: Ummar Jamal: Powering change through his writings