Ashok Khushu (third from right) holding on to his friend Mohd. Ashraf arm at his daughter Shikha's wedding
Aasha Khosa/New Delhi
"Today, I have lost my childhood friend MOHD ASHRAF ARAM, my best mate, my support system, and my companion in all my adversity and in my struggling years, in a freak accident in Kashmir.."
This is an excerpt from a Facebook post of Ashok Kumar Khushu (July 2, 2020), for his friend Ashraf, a policeman, in Kashmir.
The Sunday Longread


"Tears are rolling down like a stream in the solitude of early morning with only my wife there to console me…What a friend! A single soul in two bodies!..Sometimes, I sit and wonder If you are standing by my side, Giving me the courage to carry on with pride. I'll hold onto our memories, Until this life is done. In my heart is where I'll store them, where we can be as one"
In his Ghaziabad house where Ashok Khushu, 70, lives with his wife Reeta and mother Mohini, he remembered his friend on his second death anniversary. Their story comes across as a bond between two young Kashmiri boys for whom religion and social status was no bar. Both faced upheavals in their lives due to disturbances in Kashmir yet remained friends for life.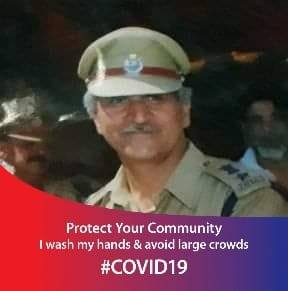 Mohd. Ashraf Aram (Facebook)
They had met each other in school – DAV school Magarmal Bagh, Srinagar - in 1969. Ashraf, a well-built boy was good in Malkhamb. He was feared by fellow students due to his physical strength and use of foul language.
The lanky Ashok was a cricket and football player. Both came from Srinagar's downtown areas. Ashraf's family was into traditional wazwan cooking (called Waza). The family own a hotel in Lal Chowk, these days. Ashok's father was a government official given to reading and writing.
The school didn't see them become friends. Ashok recalled both of them being short-listed for trials for selection of the school cricket team for an inter-school competition. Ashok got into the team; Ashraf didn't, and they ended up as rivals. "Angrily, he snatched and broke my cricket bat. I cried as it had cost Rs 12 and I had oiled it for days for the competition," recalls Ashok. It was the end of their association and later Ashok shifted to another school and the two never met.
Much Later, they bumped into each other while playing local cricket in Idgah, Srinagar downtown. As captain of the Islamia College cricket team, Ashok was looking for talent and asked Ashraf to join him. Ashraf had given up ithe idea of studying after he had been rusticated for a year in PUC from the Islamia College.
Ashok persuaded him to rejoin the College and his team.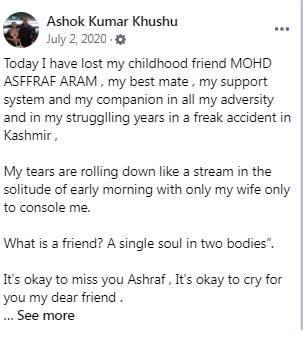 Ashok Kumar Khushu's facebook post on Mohd Ashraf
Ashok met college Principal Mohamad Yusuf and pleaded with him for Ashraf's readmission. The principal, a legend in Kashmir, was surprised at a Hindu boy pleading for a Muslim college-mate, who was not known for interest in anything particular so far.
The Principal acceded to Ashok's request and readmitted Ashraf and even waived off his fee. It's not that Ashraf had financial problems at home but those days parents' were not liberal with doling money to children.
The college was breaking for winter vacation and this made both Ashraf and Ashok worried. Ashok was a good student and would surely make up for his lost studies due to sports in the winter break but Ashraf needed help.
"He told me he wants to study and excel like me." Ashok was touched and he pleaded with teachers to give him tuition. "They would laugh at my faith in him, for Ashraf hadn't shown any inclination for studies so far."
"Hats off to Ashraf for his hard work and sincerity," Ashok, a grandfather, spoke as his eyes shone in awe of his friend's spirit. "He asked me to teach him English-speaking. I remember people laughing at his English but he was never bothered."
Ashok was the happiest person to see his friend graduate out of college and later complete his law degree from the University of Kashmir. He had joined the Jammu and Kashmir police force.
Ashraf and Ashok visited each other's homes frequently. To Ashok's siblings – two sisters and a brother - Ashraf was a brother, who took care of them. Sudha Bhat, Ashok's sister said Ashraf visited her family in Delhi where she had shifted with her husband and two children after leaving a big house in posh Srinagar area and business to Delhi in early nineties. "After meeting everyone, he quietly asked me if I was comfortable and needed any help," she recalls.
Ashok and Ashraf played cricket and went outside the State to play for the C K Naidu and inter-university tournaments. "He discretely made sure that I had everything and didn't face problems because of financial issues," Ashok says in a choked voice. "His gesture was discreet and subtle; he would never make me feel that he was paying for me. He was like my shadow or, say, a mother taking care throughout our journeys and stays."
Both did well in life and later when one day Ashraf called Ashok from Srinagar and asked him to keep a certain sum of money ready for a contingency. No questions are asked in such relations.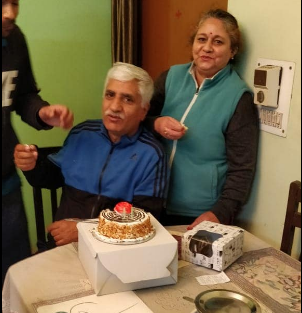 Ashok Kumar Khushu with wife Reeta Khushu

Next day he was In Delhi with his teenage son and got him admitted in an engineering college. The urgency rose because he feared his son could get influenced by "bad elements" in Kashmir.
Ashraf was so close to Ashok that when his family finalized his wedding, he asked Ashok to meet and approve of his would-be bride. His conservative family would never accept his request to see the girl they had chosen him to marry.
Ashok went to a narrow lane in the Eidgah area to see the girl. He barely saw her face as she had covered it with her burqa. He also more nervous to see her mother accompanying her. "I was also young and it was an awkward moment for me to judge someone by just one look."
He told Ashraf that he didn't think much of the girl.
Ashraf told his parents that he was not interested in marrying the girl. Everyone was furious. When his father knew the real reason, he was gunning for Ashok. "Early morning, Ashraf came to my house and told me not to visit his house till the matter is resolved."
In what turned out to be a comedy of errors, after the wedding when Ashok sees Ashraf's wife, he realizes his mistake. Interestingly, Ashraf's wife was surprised to see Ashraf as her husband while she was under the impression that it was the 'lanky young man' whom she met at Idgah!
The families still laugh about this incident.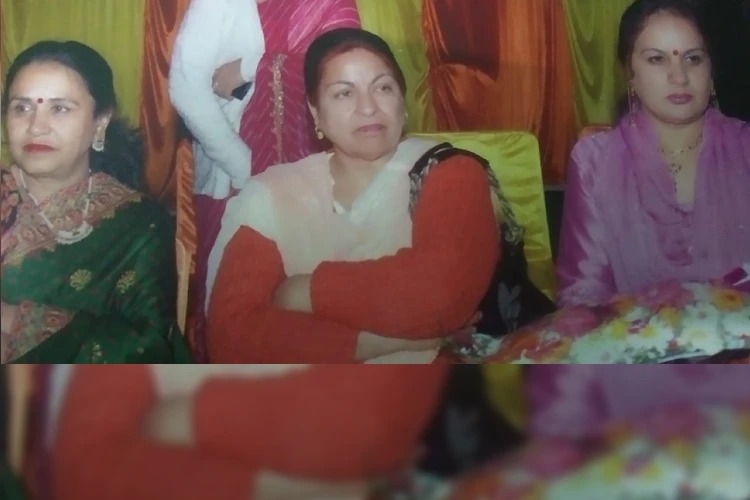 Ashraf's wife attending the wedding of Ashok's son in Ghaziabad

Kashmir's traumatic events didn't leave the two untouched. While Ashok's family had to leave Kashmir in a huff in the early nineties as did some 4 lakh Kashmiri Pandits due to terrorism in Kashmir.
Again, Ashraf helped the family sell their house in Ali Kadal. "Ashraf not only helped us, but he also helped many other Hindu families in their most difficult times," recalls Ashok.
In Srinagar, in the early nineties Ashraf led a procession against militants after they had killed an entire family in Nawa Kadal. The joint family of Kashmiri Pandits was distantly related to Ashok. "The militants attacked him, beat him black and blue. He miraculously escaped death at their hands. I advised him to stop his public seva," Ashok said.
Then came a time when Ashraf was arrested for being one of the ring leaders of the day-long mutiny in J&K Police.
"This was the most traumatic phase of our lives. Ashraf was lodged in the Kot Balwal Jail of Jammu on suspicion of links with terrorists. He was tortured and for the first time in my life, I couldn't speak to him for a year. I kept in touch with his father."
Later, Ashraf not only got back his job and also pleaded as a lawyer he was also awarded compensation for his wrongful confinement. "I felt avenged and so proud of him that day," Ashok said.
When they met, Ashok cried after knowing about the physical torture his friend had faced in interrogation.
Ashok once visited Kashmir with his IIT-ian son, daughter, and family. His children wanted to see Kashmir and also attend the wedding of Ashraf's Uncle's son. "He made all the arrangements for us but insisted on driving us around," said Ashok.
"I was very angry at him because he was required to be there to make preparations for his son's wedding. But he switched off his phone to spend the day with us, came with us to Kshir Bhawani and Shankracharya temples, and Gulmarg. Only your Dearest friend will do this for you," Ashok said.
Ashraf and Ashok were always there for each other in their highs and lows. Ashraf's two sons and their families are in touch with him and his children after the death of their father.
ALSO READ: Why Kashmiri freedom fighters lived unsung and unknown
Ashok says Ashraf's life is an epitome of friendship and his name brings sweet memories to his mind.