Tapan Katki/ Purani Gudam(Assam)
Days after the Aryabhatta Science Centre, Juria, under the auspices of the Assam Council of Science and Technology and the Department of Science and Technology, held panchayat-level meetings to discuss discuss the ways for the common people to stand up against superstitions, vices, especially drugs, a mosque committee has decided to deny the burial space to money lenders and boycott the funeral of drug addicts.
On Friday, the Udmari-Balugutia Jame Masjid Committee near Juria town in Naogoan district took a tough stance against people involved in drugs by boycotting the burial of a man, who had died of drug addiction.
The Jame Masjid Committee has taken a policy decision that none of its members and villagers will attend the funeral of a drug addict or drug dealer in the area. The mosque's loudspeakers will not be used to announce their death. The Jalah Public Cemetery and Eidgah Committee in Juria have taken this tough decision and decided to spread the message.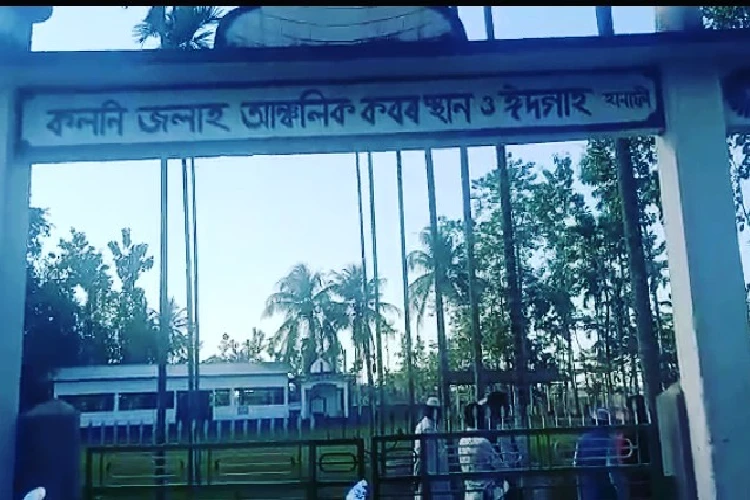 Jamia Masjid Jaria, Naogaon, Assam

"In Islam, loaning money for interest is forbidden," Emran Hussain, president of the cemetery and Eidgah committee and president of the Juria police station advisory committee, told Awaz-the Voice. "This is an anti-Islamic act. As a result of such traditions, many people, especially the poor, have fallen victim to usury. Therefore, if someone involved in usury dies, they are not allowed to be buried in their cemetery."
He said the usage of drugs by the youth has increased in Juria recently.
He alleged there are reports about people killing their fathers for not paying them money for buying drugs.
ALSO READ: Rendition of 'Ram Katha' in Urdu evokes overwhelming response
At the same time, many poor people have been devastated by usurers. The mosque and Eidgah committee has taken an unprecedented step against such social ills while the conscious Muslim community of Assam welcomed it and condemned the opposition of some political leaders.