Manjit Thakur/ New Delhi

The rendition of 'Ram Katha' on the second day of the Jahne-Rekhta attracted people in large numbers. The presentation of the lyrical rendition of an eternal epic by Dastan e Imam e Hind - A lyrical rendition of the eternal epic left an everlasting impression on the audience. In no time, a large number of people assembled to enjoy 'Ram Katha' and there was no space even to stand.
Brijnandan Dwivedi who has come all the way from Mumbai to enjoy Jashn-e-Rekhta, the biggest festival to celebrate the Urdu language and the Inclusive indian culture, said, "This was a grand presentation. The music and dramatization was thrilling. The rendition of Ram Katha in Urdu is a testimony of our culture. The way the actors performed the role of Kaikeyi and Ravana, was unparalleled."
The presentation of Ram Katha with music and Urdu poetry on the stage is a testimony to the reality that Indian culture is endowed with an abundance of languages.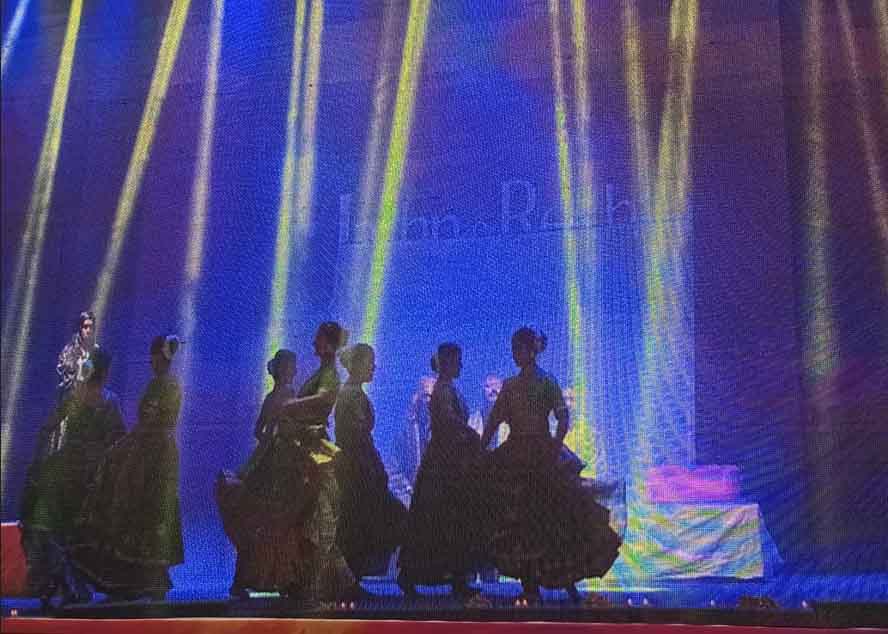 Scene from Dastan-e-Ram

The audience were excited to see the character of Ravana. In the musical drama, dance proved very effective in carrying the narration forward.
ALSO READ: Jashn-e-Rekhta: Binding people over language and food
The audience turnout and excitement proves that even today, a majority of people are convinced of Ganga Jamuni (Inclusive) Tehzeeb.