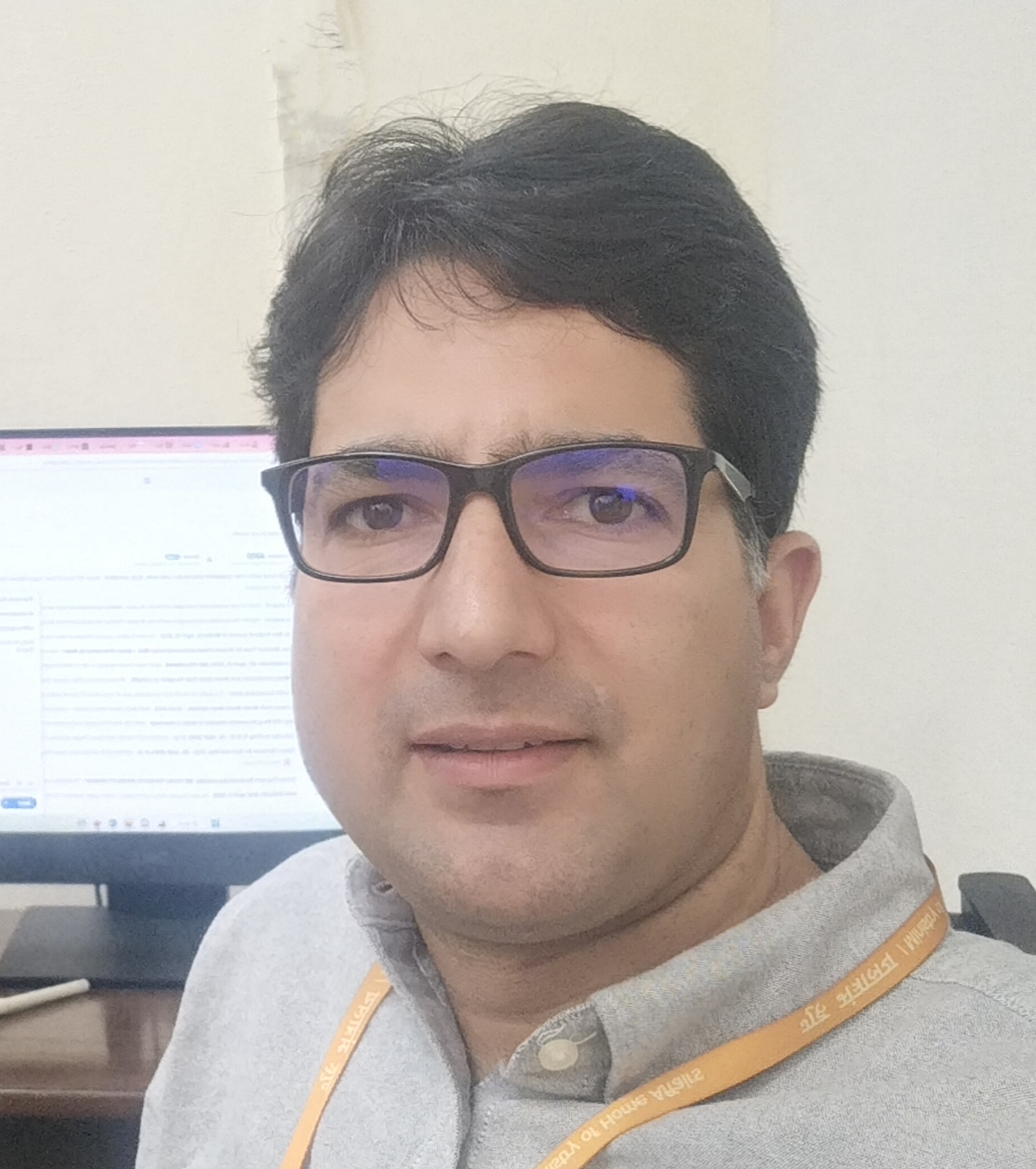 Shah Faesal
I still recall with horror that day in 2015, when an old man from Kuloosa village walked into the chamber of the District Magistrate with an unusual request. He wanted me to detain his 22-year-old delinquent son under the Public Safety Act.
This young boy had stolen all the cash and jewelry the family had. He would physically assault his parents and neighbors and also made multiple attempts to molest his sister. Initiated drug abuse at a young age, this boy's violent, psychopathic behaviour had destroyed the family and the family didn't know what to do with him.
As I listened to this old man's saga in disbelief, he kept pleading that I should either send this young man to a jail outside Kashmir or the family would be compelled to kill him with an axe.
Seven years down the line, this is the painful story of many households in Kashmir today with a report from IMHANS suggesting that opioid dependence, the medical term for heroin addiction, in Kashmir valley, is a whopping 2.23% or around 53,000 people.
There have been other unsubstantiated but shocking reports pegging the prevalence of drug addiction among the Kashmiri student community at 70% with around 43% of the female students in the 18-35 age group consuming one substance or the other. A parallel epidemic of dreadful Hepatitis C is being reported in these youngsters who are using intravenous injectable drugs.
The most worrying thing about this phenomenon is that, unlike the drug problem in other parts of the country, heroin introduction in Kashmir is part of a well-orchestrated policy of narco-terrorism of Pakistan, primarily targeted at Kashmiri youth.
Pakistan's use of heroin as a complement to terrorism is aimed at achieving two main operational targets.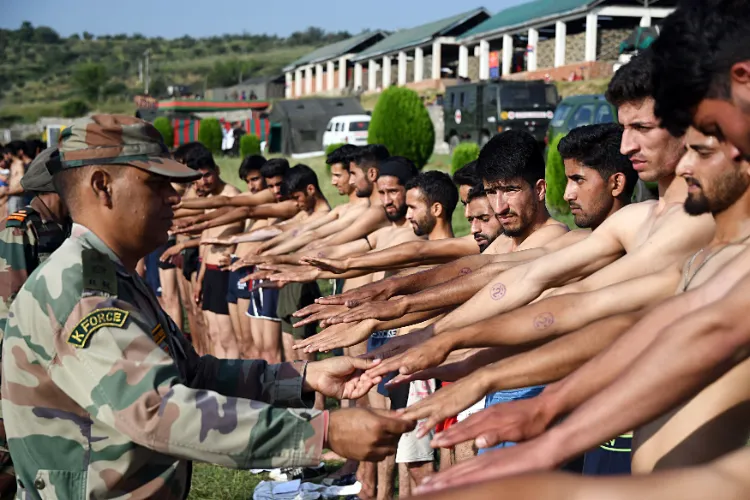 An Army doctor examines hands of Kashmiri youth at an Army recruitment rally in Srinagar

The first one is to numb Kashmiri youth into an attitude of resignation at a time when they are unshackling themselves from the past legacy to look for opportunities across India.
In the aftermath of the abrogation of Article 370, the security apparatus in Kashmir has successfully clamped down on terrorism, local recruitment is down, and there are very few local takers now left to shoulder the Pakistani AK-47. Prime Minister Narendra Modi's commitment that Kashmir will usher in a new phase of rapid development is leading to growing investment opportunities in J&K, improved ease of doing business, use of e-governance, and fast-tracking of the emotional and economic integration of J&K with the rest of the country.
Kashmiri youth are upbeat about this new era of hope but their urge to participate as equal stakeholders in India's growth story is the biggest nightmare for the enemies of Kashmir. By pushing opium across the border, through human conduits and drone delivery, Pakistan has launched an assault against the hope in Kashmir.
In his famous diatribe against drugs, Immanuel Kant remarked that drugs particularly opiates, destroy the human will to reason and deprive people of their rational choice. The strategic use of heroin in Kashmir has to be understood from that perspective. It is a war against the Kashmiri mind; against their will to take charge of their destinies. It is an operation to turn Kashmiris into zombies and Kashmir into a graveyard where self-induced victimhood and melancholia can then be turned back on its head to spread disaffection against the Indian state.
The second important aspect of the policy of narco-terror is that drugs are an extremely easy way to fund terrorism.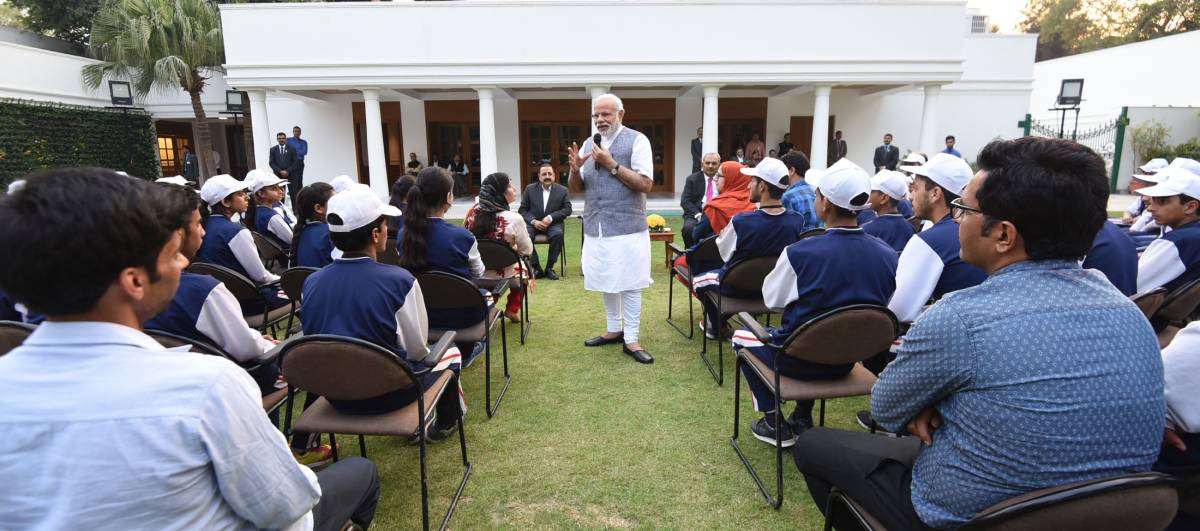 Prime Minister Narendra Modi interacting with youth from J&K during their Bharat darshan trip
The ongoing offensive against terror financing has left the residual terrorist ecosystem in Kashmir without any funding. The local terror sponsor networks are down and the hawala channels have been successfully sealed. While speaking at the first session of the 3rd 'No Money for Terror' Ministerial Conference on Global Trends in Terrorist Financing and Terrorism in Delhi, Union Home Minister of India, Amit Shah highlighted that by empowering enforcement agencies under an amended Unlawful Activities Prevention Act and giving a new direction to financial intelligence, India had taken the fight against terrorism and its financing to a new level. India has also made a strong pitch at multilateral institutions such as the United Nations and platforms like FATF against terror financing and money laundering.
The dried-up money stream has pushed terror groups like LeT, TRF, and HM to double up as retail drug-peddling syndicates and heroin has emerged as the most potent cross-border secret currency for this. It is no coincidence thus, that in most of the CI operations in Kashmir recently, the seizure of drugs has frequently accompanied the seizure of illegal weapons.
In March 2023, Jammu and Kashmir Police busted a narco-terror module close to LOC in Poonch with the recovery of 7 kg heroin, nearly Rs 2 crore cash, some arms, and ammunition.
In December 2022, Kupwara Police busted a major Pakistan-sponsored narco-terror module arresting five cops among 17 people.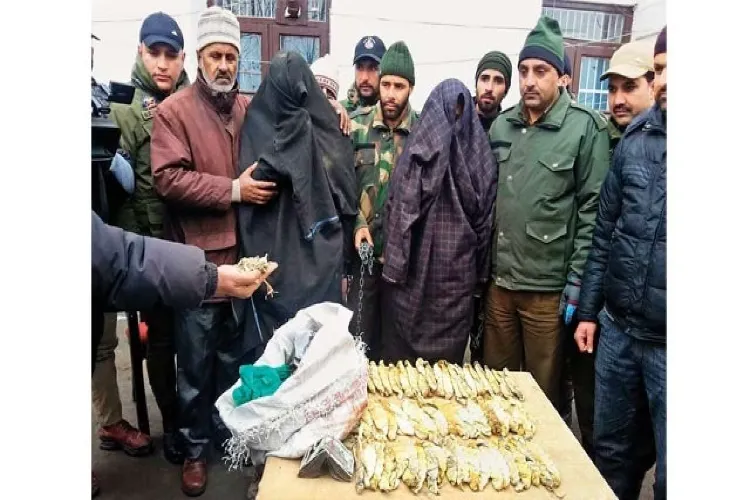 J&K Police with seized drugs and drug peddlers

In August 2022, the BSF recovered eight packets of heroin worth Rs 8 crore in Samba District from a terrorist who got injured and ran back to Pakistan.
In September, the J&K Police arrested a couple from Punjab with 7 kg of heroin in the Udhampur district.
In October 2022, 21.5 kg of heroin was seized in Udhampur from a Punjab-bound vehicle whose driver was in touch with a Pakistan-based handler on an encrypted social media app.
That partly explains the easy availability of drugs in Kashmir as the supplies from across the border have grown manifold. At the same time, the lure of easy money is creating a parallel social disaster where many young people are becoming freelance drug peddlers for overnight riches. This is killing hard work, and initiative, and criminalizing a society where the crime rate is otherwise very low.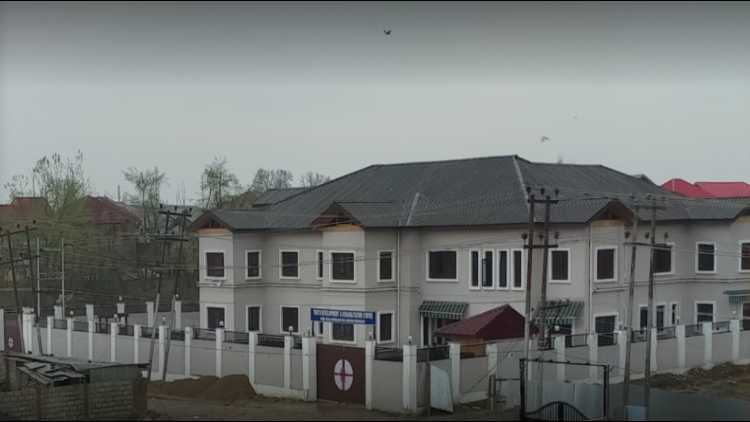 Youth Development and Rehablitation Center of the J&K Police in Srinagar
Pakistan's 'Operation Heroin' is therefore targeted at Kashmir's value system. With guns becoming ineffective, drugs are now the new weapon to incapacitate an entire generation of Kashmiris at a time when the rising India has unlocked unprecedented opportunities for them.
What 30 years of gun culture could not achieve; narco-terrorism is seeking to achieve with a minimal cost. It has the potential to make the entire society degenerate. A parallel drug economy is emerging. Every family is getting affected. Physical abuse and sexual crimes are on the rise. Healthy-looking young men are dropping dead in public parks and falling by the wayside over garbage heaps. Local Escobars are inspiring more people to abandon creative, productive, and legal pursuits of life to make a quick buck in the drug trade. With the stigma around drug addiction and taboos on seeking help, the drug crisis is becoming one of the most secret and pernicious maladies of Kashmiri society.
In his speech on the International Day Against Drug Abuse and Illicit Trafficking, Prime Minister Modi called drugs a social evil that brings 'darkness, destruction and devastation'. But despite strict measures being taken by the government, Kashmir's fight against drugs will have to be led by the people themselves. Government can at the most be a facilitator.
The first step in this fight would be to name the problem and look at it not as an ordinary law and order issue but as narco-terrorism. The drug menace in Kashmir defies the normal sociological explanations and it must be seen as war by other means aimed against the Kashmiri body and mind.
Drug addicts and their wards attending a counselling session at the YDRC, Srinagar
Secondly, it is the role of educators, social influencers, political leaders, and religious scholars to prioritize drug trafficking as the most pressing concern in the public discourse. Ironically so far we have not seen a public movement of the magnitude that this crisis demands. The media is not debating the issue enough, the mosque pulpits are not speaking enough, the schools are not doing enough and society is not acting enough. There is a lot of blame game and passing on the buck but an effective campaign against drugs is still missing.
The political leaders will have to come forward and look at drugs as a key social issue and talk about it in their speeches. Social media will have to be leveraged to create awareness. With law and order improving, a crackdown on suppliers, peddlers, and facilitators should become the top priority for the police. District Magistrates will have to mobilize public opinion on this and lead the campaign in their districts. Drug rehabs are very expensive and not everyone can afford them. Thus, supply-side management of the drug problem will have to be the key.
I must conclude this piece by returning to the story of the old man and his drug-addict son. Till recently we had just one well-equipped Drug Rehab facility in Kashmir and it was being run by J&K Police. My District had no such facility at that time so we guided that young man to the central facility. Since then, many such centers have come up but the case-load has also grown exponentially. The monster today is too big to be slayed with an ax. Only a massive grassroots campaign that is led by the community itself can help in resolving Kashmir's drug problem.
ALSO READ: Girls taking to drug adds to the menace in Kashmir
Pakistan's 'Operation Heroin' is targeted at Kashmir's spirit of resilience. With militancy at an all-time low, drugs have emerged as a novel weapon to incapacitate an entire generation of Kashmiris. This is happening sadly at a time when the rising India has unlocked unprecedented opportunities for them.
(Shah Faesal is an IAS Officer from J&K presently working in the Ministry of Culture, Government of India. He tweets @shahfaesal. Opinions are personal and not of the organization he works for.)