New Delhi
Set against the historic ghats of Varanasi, the seventh edition of Mahindra Kabira Festival is slated to run from December 15-17.
The festival will begin with an opening reception -- an evening performance by the Singapore-based Hindustani classical vocalist Sveta Kilpady.
Kilpady will present some of Kabir's dohas in an amalgamation of popular and new compositions, bringing out the essence of Kabir's poetry.
The evening will be opened by a melodic performance by Ridhima from Sunbeam School.
This year, the festival will feature Sandeep Singh traditional Raagi (Sikh devotional singer), who will be showcasing his instrument Taus. Originally known as the Mayuri Veena, is a bowed string instrument from North India.
Bhuvnesh Komkali, grandson of the legendary Pt. Kumar Gandharva and Hindustani classical vocalist, will be giving a tribute to the master during his centenary year, Purnesh Bhagwat, a young Hindustani classical vocalist and Kartikeya and Makrand, an eclectic duo will interpret Kabir through their instrumental renditions on flute and percussion.
Afternoon sessions will witness scholars such as Purushottam Agrawal, former visiting professor at the Faculty of Oriental Studies, Cambridge University and an acclaimed author of Akath Kahani Prem Ki: Kabir ki Kavita aur Un ka Samay, in conversation with Saumya Kulshreshtha, in a poetic journey, where the spoken word will be married with songs and verses of Kabir, Dr. Linda Hess, author, translator and scholar of devotional/mystical poetry – of the 15th-century poet Kabir, in conversation with Sanjoy K Roy, Festival Producer and Managing Director at, Teamwork Arts, Anubhav Nath, Director of Ojas Art, co-founder of the Ramchander Nath Foundation (RNF) in conversation with Paresh Maity, acclaimed Indian painter and recipient of the Padma Shri, where Benaras will be interpreted on a canvas through the three days of the festival, and spoken about in this session.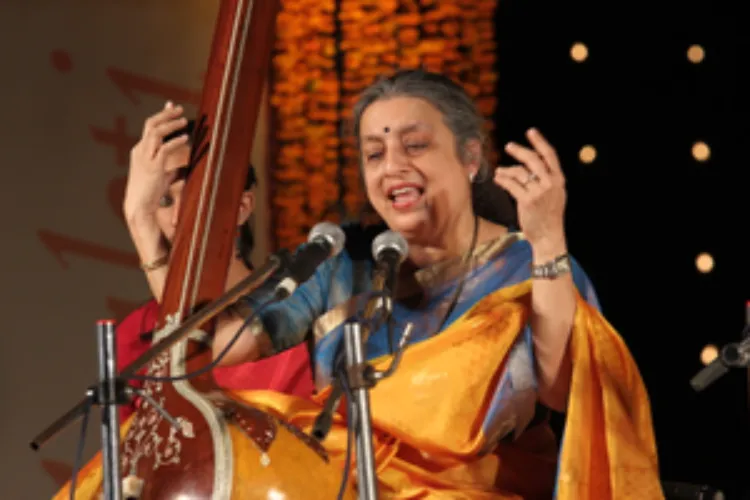 Ashwini Bhide-Deshpande
The evening music sessions will host Ashwini Bhide-Deshpande, vocalist of the Jaipur-Atrauli Khayal Gayaki tradition; Padma Shri recipient Anwar Khan, a Manganiar musician, who is one of the leading vocalists of folk from western Rajasthan; The Vasu Dixit Collective, an ensemble of musicians and artists whose collaboration blends music, creativity and tradition and the King of Indie-Fusion Rock in India; Indian Ocean, who will present their versions of Kabir at the festival.
Jay Shah, Vice President, Head - Cultural Outreach, Mahindra & Mahindra Ltd., said: "The Mahindra Group is delighted to announce the carefully curated artist line-up for the Mahindra Kabira Festival 2023. The rich two-day programme will offer a wonderful holistic experience along with Benaras's signature Ganga Arati on the banks of the timeless Ganga. From Ashwini Bhide Deshpande and Indian Ocean to folk heritage presented by Anwar Khan Manghaniar and the academic heft of Purushottam Agarwal and Linda Hess, this year the audience is in store for a veritable feast to all their senses in Benaras!"