Prime Minister narendra Modi being welcomed at the Jakarta airport where he is attending the ASEAN-India Summit
Udai Bhanu Singh
Prime Minister Narendra Modi travels to Jakarta, Indonesia on 6-7 September at the invitation of President Joko Widodo to attend the 20th ASEAN-India Summit and the 18th East Asia Summit on 7 September. Indonesia, the current ASEAN Chair, is hosting the 43rd ASEAN Summit plenary, the 20th ASEAN-India Summit, and the 18th East Asia Summit under the overarching theme - ASEAN Matters: Epicentrum of Growth.
Narendra Modi's visit to Jakarta despite his G20 responsibilities back home in Delhi underlines India's commitment to ASEAN centrality. He returns on 7 September night to host the G20 Summit. Jakarta facilitated his early return by advancing the Summit schedule. India and ASEAN interact in some 30 dialogue mechanisms, and each one is responsible for strengthening ASEAN's three pillars—political security, economic, and socio-cultural.
Prime Minister Modi will be attending the East Asia Summit (EAS) and the ASEAN-India Summit. The ASEAN–India Summit is an important annual event in ASEAN's calendar. It is significant this time because it is the first one since the elevation of the India-ASEAN relations to a Comprehensive Strategic Partnership level in 2022. it will review the progress of India-ASEAN relations and chart the future direction.
PM Modi's other meeting, the East Asia Summit or EAS, the foremost ASEAN-led forum for discussion of security matters, would provide an opportunity for the ASEAN leaders and the eight dialogue partners, including India, to exchange views on regional and global issues. The EAS has all 10 ASEAN members and eight Dialogue Partners (Australia, China, India, Japan, New Zealand, the Republic of Korea, Russia, and the United States) participating. Jakarta also organized the opening ceremony of the ASEAN Indo-Pacific Forum (a forum that embodies the ASEAN- Indo-Pacific connectivity). India participated in its activities by organizing a discussion on digital public infrastructure to promote digital transformation and inclusivity.
Here, it may be recalled that India's initiative of Security and Growth for All in the Region (SAGAR) and Indo-Pacific Oceans' Initiative (IPOI) serve to harmonize India's Act East Policy with the ASEAN Outlook on the Indo-Pacific (AOIP). Indonesia has also sought to promote maritime cooperation. The inaugural ASEAN India Maritime Exercise (AIME-2023) was held in the South China Sea in May 2023.
The build-up to the series of ASEAN-India Jakarta meetings began in 2022. Last year was the 'ASEAN-India Friendship Year' (the 30th anniversary of the ASEAN-India partnership) and marked by several celebrations and events. Enhanced connectivity and direct flights were started between India and Vietnam and between India and Indonesia. India and Singapore launched a real-time cross-border payment link between UPI and Singapore's Pay Now. The maiden ASEAN-India Defence Ministers' meeting was held at Siem Reap, Cambodia. The fifth ASEAN-India Business Summit was held in Kuala Lumpur in March 2023 to enhance business connectivity and supply chain resilience.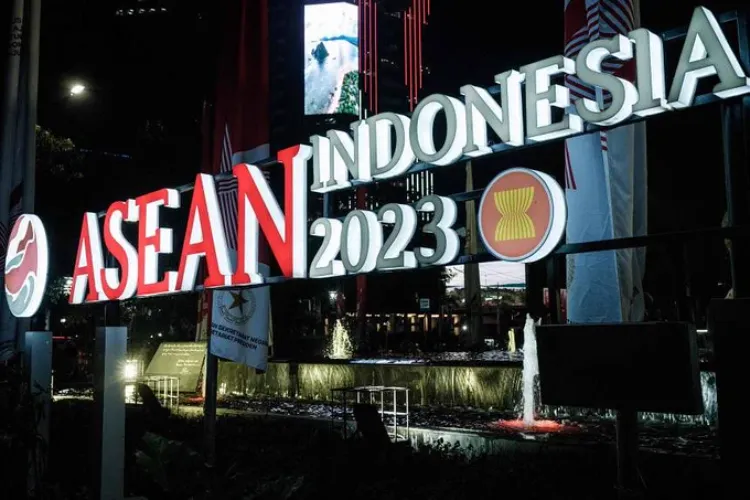 Jakarta is ready to welcome leaders for ASEAN Summits and meetings

President Biden of the USA will not attend the ASEAN meetings but will fly to New Delhi for the G20 summit. Instead Vice President Kamala Harris would attend the ASEAN-Indo Pacific Forum and the East Asia Summit. In place of President Xi, Premier Li Qiang will attend the 26th China-ASEAN Summit, the 26th ASEAN Plus Three (APT) Summit and the 18th East Asia Summit in Jakarta.
ASEAN-related forums provide a valuable platform for influencing, if not shaping, the regional security agenda. Besides the ASEAN–India Summit, India participates in several ASEAN-led dialogue mechanisms like the Post-Ministerial Conference with India (PMC+1), East Asia Summit, ASEAN Regional Forum (ARF), ADMM Plus and Expanded ASEAN Maritime Forum (EAMF). India is Co-Chair of the ADMM Plus Experts' Working Group on Humanitarian Assistance and Disaster Relief (HADR) for the cycle of 2021–2024. India and ASEAN collaborate on countering terrorism through the ASEAN Plan of Action in Combating Transnational Crime (2016–2025) and counter-terrorism through the Bali Work Plan (2019–2025). In addition, there are second-track institutions like the Council for Security Cooperation in the Asia Pacific (CSCAP).
Diverse issues are likely to come up for discussion at the East Asia Summit and related ASEAN forums besides ASEAN's long-term road map known as the Concord IV and other initiatives. These could include the following: First, calls are mounting for ASEAN to denounce China's new map. The South China Dispute became exacerbated with China extending its already unjustified claims over large parts of the South China Sea to a 'ten-dash line' from the earlier 'nine- Asia impacted by China's unjustified claims across its land and maritime borders; demands for early conclusion of a legally binding Code of Conduct (CoC) with China could grow.
It has galvanized the Philippines, Malaysia, Taiwan, and Vietnam to reject Chinese baseless cartographic claims. But, institutionally more could have been attempted. Virdika Rizky Utama says in her article in Jakarta Post that strategic indecisiveness by Indonesia on issues like China's territorial claims, Indonesia risks losing its regional influence.
Second, the Myanmar issue is expected to come up following the Junta's failure to comply with the five-point peace plan. Meanwhile, the European Union opposes Myanmar in any leadership position This is expected to close the option for Myanmar to chair the regional bloc in 2026. This issue has a bearing on ASEAN's closely held principle of Non-Interference.
Third, there is an increasing possibility of a conflict breaking out in the region, especially in light of the Taiwan crisis. As the former foreign minister of Indonesia, Marty Natalegawa tersely noted: "Absenteeism by ASEAN is leading to unmet needs, and those needs are being met elsewhere".
Third, isn't ASEAN's role being undermined by the absence of appropriate representation by the Major Powers at a time when many of its member nations are feeling the heat from China in the South China Sea?
Fourth, in one form or another, the Sustainability issue may come up, given the looming climate change problem, the importance of rainforests illegal logging, and unsustainable fishing. Fifth, the problem of economic disparity among members, with disrupted supply chains, could also be raised.
Are ASEAN's problems endemic to the region? Is the problem with ASEAN structural in nature? If Indonesia cannot deal with ASEAN's weaknesses, would Laos be able to? Would a 'troika of ASEAN chairs' to streamline decision-making solve the problem, a la the G-20 tradition? Whatever it is it will require introspection by all of Southeast Asia.
India and ASEAN have a combined population of 1.85 billion or about 30 percent of the global population and a combined GDP of approximately USD 5.1 trillion. Together they form the "third largest economy in the world". Yet, China had a decisive edge in the Indo-Pacific. Though India signed a series of Free Trade agreements with ASEAN (trade, services, and investment), the trade target of $200 billion by 2022 could not be achieved. India-ASEAN bilateral trade in 2022-23 was at USD131.5 billion and accounted for over 11 percent of India's trade for the year and was the second highest after India-EU trade.
India has so far kept itself away from RCEP but has joined IPEF. The ASEAN-India Economic Ministers' Meeting agreed in August 2023 to review the ASEAN-India Trade in Goods Agreement (AITIGA) by 2025. The Straits Times reported that ASEAN remains a bright spot amid global economic uncertainty. Whatever the truth, one thing is clear ASEAN countries have been able to take advantage of market access provided by India through the duty reduction, but Indian exporters have not been able to get past the non-tariff barriers in ASEAN countries (especially in the automobile and agriculture sectors). These anomalies must be removed for a smoother economic relationship.
ALSO READ: Will India hit the bull's eye in its G-20 Presidency?
Indonesia's chairmanship of ASEAN is an opportunity that cannot be missed. It will not only impact individual nations and regional stability but the reputation of this regional body could be at stake with the emergence of newer and more focused multilateral organizations attempting to fill the vacuum. That is why India continues to place its trust in ASEAN.
Dr Udai Bhanu Singh is a Strategic Analyst, formerly with the Manohar Parrikar Institute for Defence Studies and Analyses, New Delhi