Effigies of Ravana, Kumbhkaran and Meghnath being readied at Patna's Gandhi Maidan for Dussera festival
Seraj Anwar/Patna
Dussehra, the festival celebrating the victory of good over evil, also presents Hindu-Muslim unity in Bihar. The most important part of this festival is that the effigies of Ravana, and others burnt at the Gandhi Maidan of the city are made by Muslims.
In Patna, Dussehra is celebrated in the spirit of the Ganga-Jamuni culture. Muslims are members of the local Durga Puja committees at places like the Raja Bazaar. They join the Dussehra fair organized at Bailey Road, an area that connects the Muslim-dominant areas of the city to the rest.
Haji Mohammad Jamal of Gaya, who was popularly known as Hajji Chacha was the first one to start making the effigies of Ravana, his brother Kumbhkaran and son Meghnath for Dussera. His nephew Mohammad Ahmed took over from him in 2001. Ahmed's team also includes a couple of Hindu artisans. A team of 10 Muslim artists are involved in painting the effigies.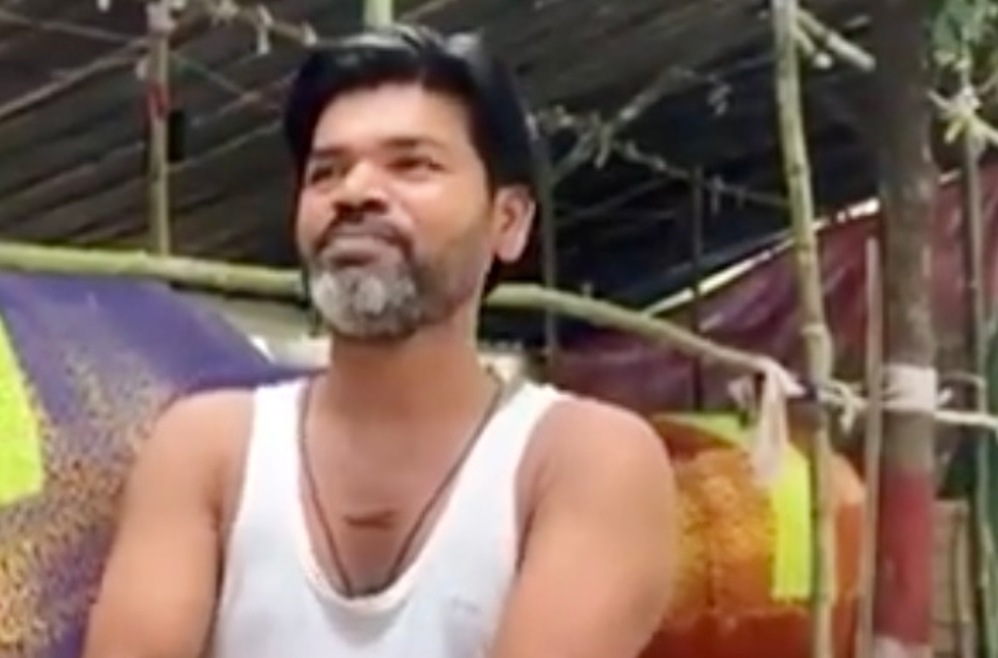 Mohammad Ahmed at Gandhi Maidan, Patna

On the festival day, Bihar Chief Minister Nitish Kumar will set the effigies of Ravana, his brother Kumbhkarna, and his son Meghnath by striking their effigies with an arrow.
On 24th October on the day of Vijayadashami, thousands of Hindus will gather to see the effigies of Ravana, Meghnath, and Kumbhkarna made by Mohammed Ahmed along with other dozen Muslim artisans burn.
The chairman of the Patna Dussehra Committee Kamal Nopani said that preparations for Dussera have been completed. Like last year, this time the Governor, Chief Minister, and Deputy CM of Bihar will attend the main function at the Gandhi Maidan.
Mohammad Ahmed says that religion is a private affair and Muslims have to show their skill and art. He says as a child he remembers being involved in the making of Ravana.
For this project, Ahmed says he reaches Patna a month in advance. This year, the effigy-making started on September 21. He is working with a team of 14 persons. He says "Ravana's actions were bad. People of every religion will have to stand together against evil. Only then will we be able to eradicate it."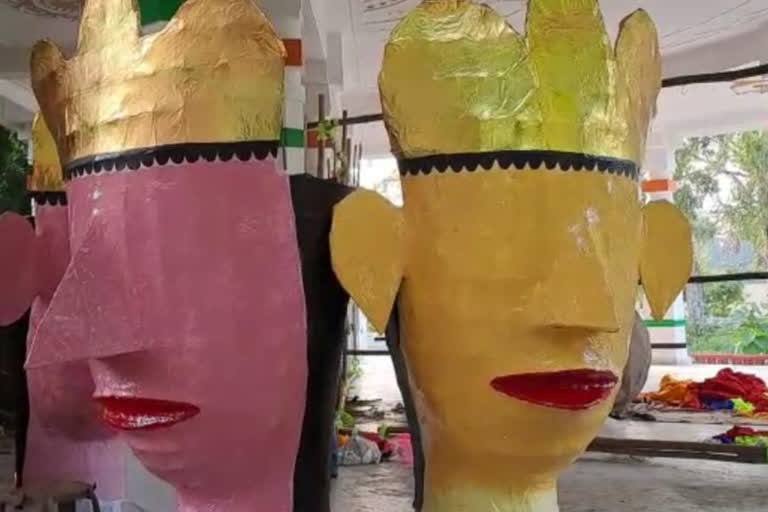 Half-done effigies at Patna's Gandhi Maidan

He says while Hindus have welcomed and appreciated his art, Muslims too have never raised any objects to his work.
"We happily created Ravana. It is my ancestral profession. The wall of religion has been built by politicians," he told Awaz-the Voice.
This time the height of Ravana's effigy is 70 feet, and that of Meghnath and Kumbhkaran are 65 feet each. During the COVID-19 period, the height of Ravana was reduced to 15 feet, Kumbhkaran was 14 feet and Meghnath was one inch shorter. After making the effigy, it's varnished and covered with plastic.
Firecrackers embedded into the effigies are brought from Kolkata. Mohammad Ahmed says 20 bundles of firecrackers are used in Ravana, while 15 each in Meghnath and Kumbhakaran.
ALSO READ: Post-2018, women dominate decision-making and governance in J&K
The use of fewer firecrackers is to ensure that the fire does not spread. Car is taken to ensure the effigies do not fall while being installed in the ground.
Last time, the effigy of Ravana fell and it had to be erected with the help of a crane.