Dayanand Chawla showing his coat that was presented by his relatives to him in Pakistan
Mohammad Akram /Delhi
Dayanand Chawla was an eight-year-old boy when India was partitioned and he along with his family and lakhs of people had to leave their homes in what became Pakistan and begin a fresh life in India.
However, the pain of losing his home never faded inside him.
When he turned 50, and could no longer hold his longing for his 'real home' in the village Nutkani village located in tehsil Tosha Sharif in the Deraghazi Khan district of Pakistan's Punjab province and he decided to go there.
Now at the age of 83 and after retiring from his job as a teacher in the Delhi government, Chawla holds the memories of his first visit to Pakistan closed to his heart.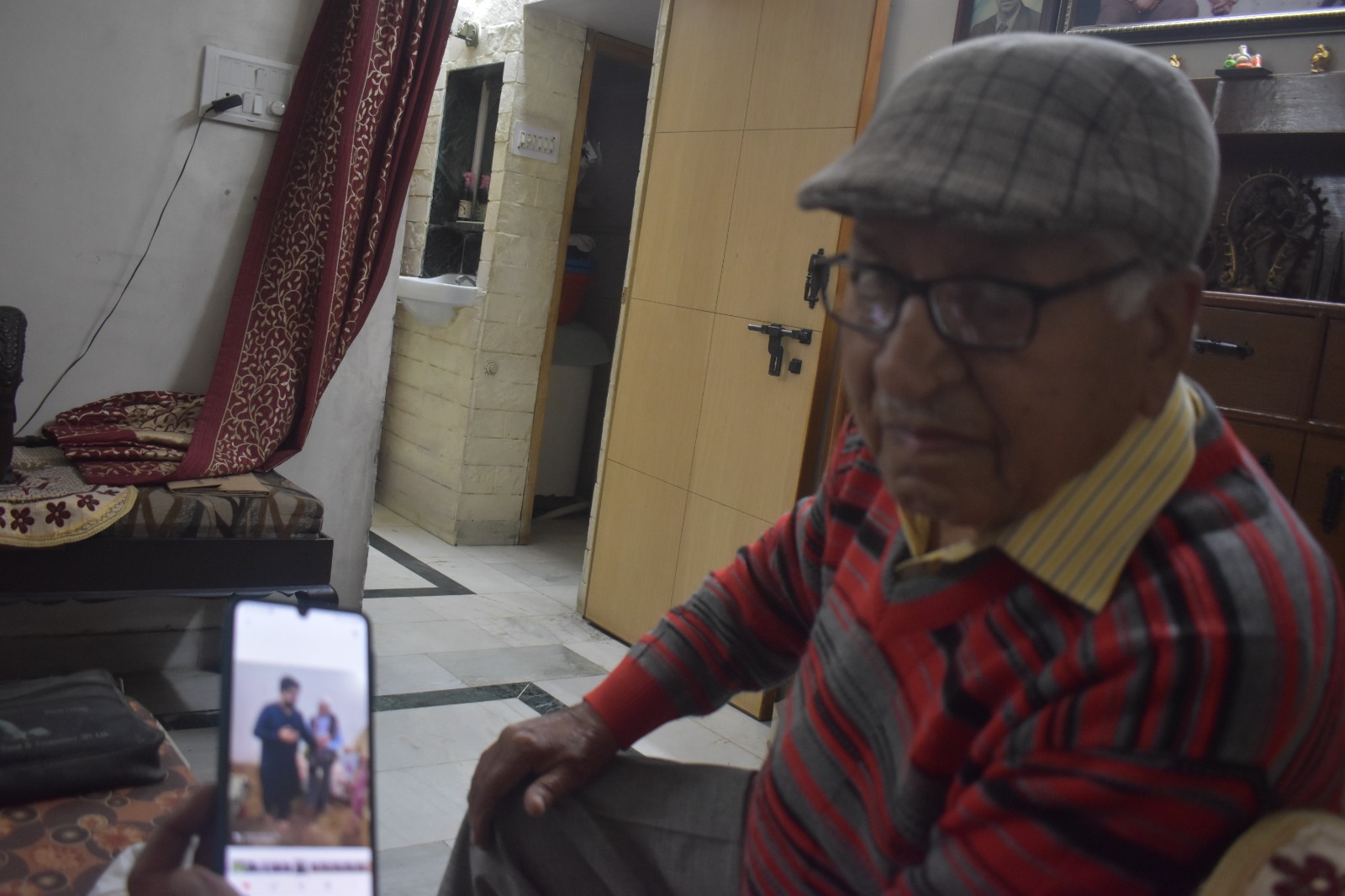 Dayanand Chawla shows pictures of his relatives in Pakistan clicked during his visits

Speaking to Awaz-the Voice at his Delhi home Dayanand Chawla said: "When I reached my ancestral house in 1989, I saw nothing had changed. The main door of my house built in1888 was intact. It was my heritage."
While talking about 'his home', he slips into short interludes of silence. He then explains that it's hard to describe his feelings and only he or others who have suffered the pain of partition can experience it.
According to Dayanand, when India was partitioned, his father Ishwar Chand Chawla reached Rohtak in Haryana with his four young sons and three daughters. The family spent several months in a government-run refugee camp.
Dayanand later joined the Delhi government as a school teacher while others in the family carried on the business of sports good set up by their father.
He says it was in 1989, suddenly he felt like visiting his birthplace. As there was no phone connection to that village, he wrote a letter to the headmaster of the local school and the postmaster of Nutkani village.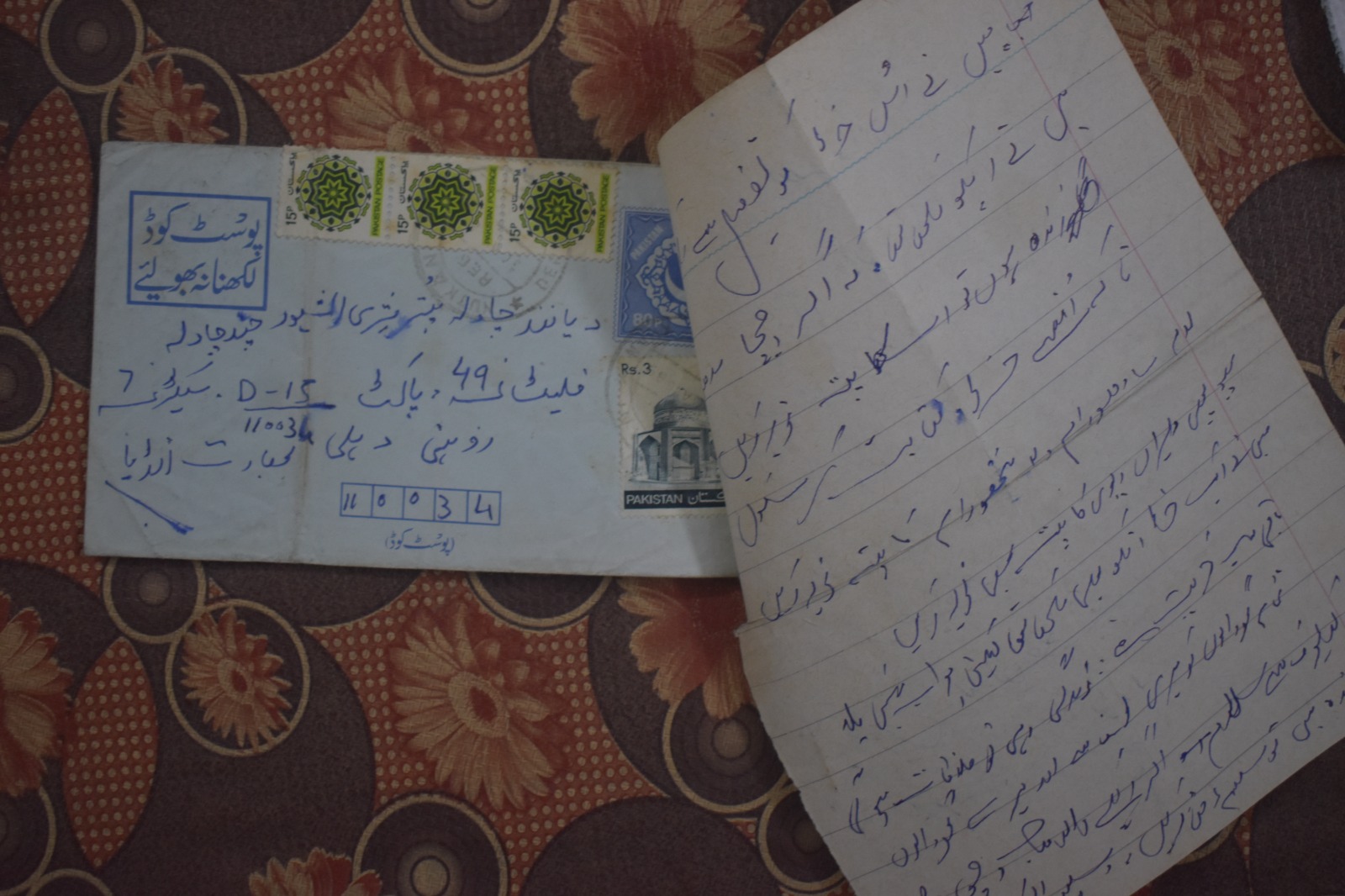 The letter from headmaster of the village that made Dayanand's journey to his ancestral home possible

"I wrote to them that my father's elder brother Talu Ram lived in that village in 1942. He had changed his religion and become a Muslim and assumed a new name of Sheikh Abdul Majeed. I asked them to inform me about him."
To the surprise of the family, the letter fetched a response. The headmaster's letter came in a few days late. It informed him that Sheikh Saifullah, the son of Abdul Majeed continues to live in this village.
The news created a lot of hope.
Chawla quickly got documents prepared for him to visit his birthplace.
On reaching his village, he kissed its soil and then he saw nothing had changed around. People outside the village welcomed him with drum beats and music. The lure of his villages took him against there in November 22022.
Chawla says, "When I reached my ancestral home in November, the children of Bhai Saifullah and the people of Nutkani village greeted me with dhol beats and dancing. This time, he visited along with his younger brother Krishan Chawla.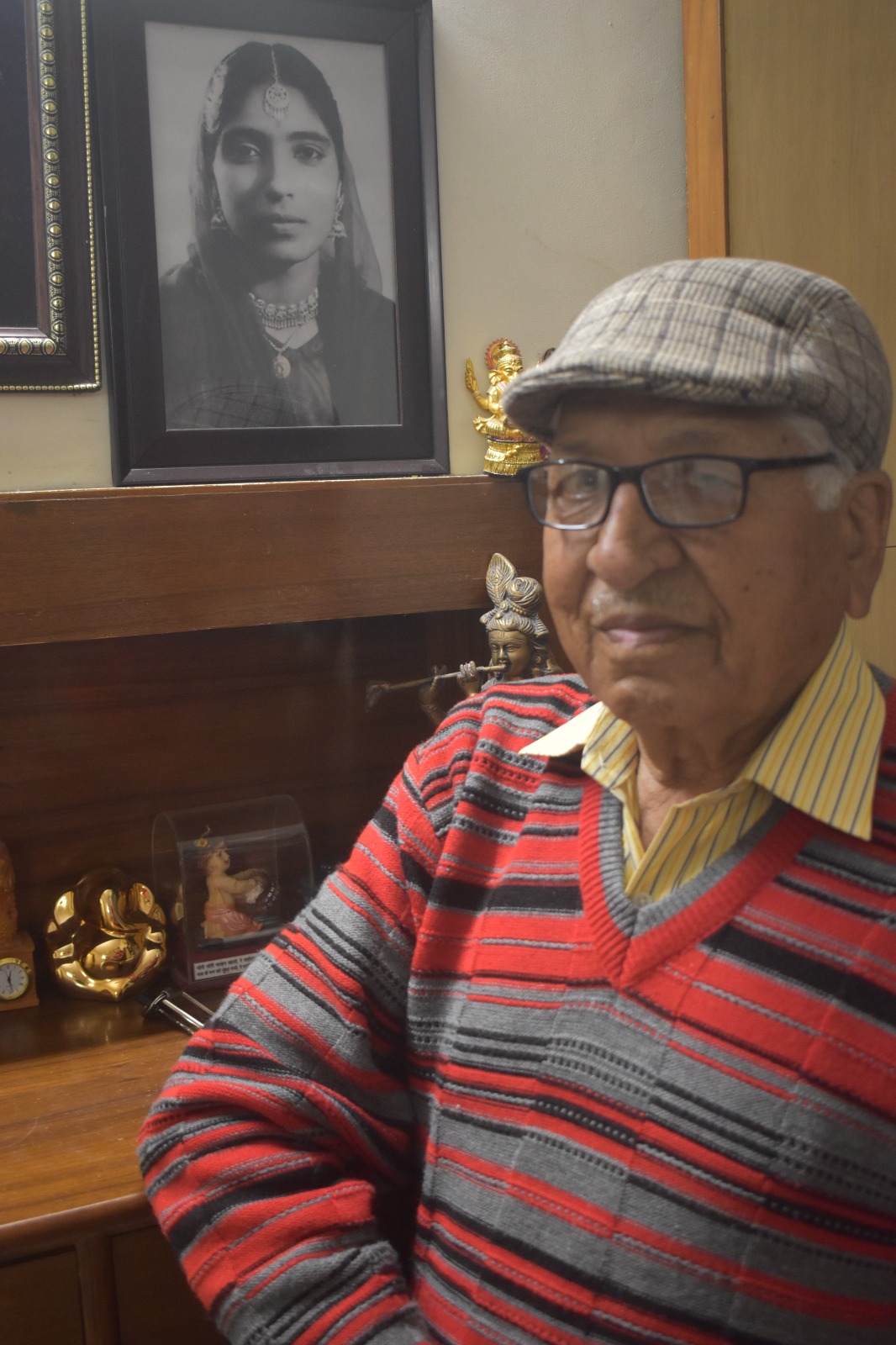 Dayanand Chawla at his home in Rohini, Delhi

Dayanand Chawla goes down memory lane to speak about those days when his father lived in the village. "My father was a well-known landlord of Punjab, but the partition of the country took away everything from us. When I came to India with my loved ones, I was 8 years old at that time. Here, all the land belonged to the government. We didn't get anything in India."
Chawla says when he visited his home in Pakistan, he was taken care of by people. "When I went there, I didn't have to spend even a single rupee. The hospitality of the locals was so overwhelming that I visited many places including Lahore, Islamabad, Peshawar, Multan, Tausha, Nutkani. I felt very good."
"I never felt I was in living with my people and in my home."
When Dayanand Chawla's father had opened a small sports shop in Rohtak to restart their lives. Today it's the biggest sports shop in the town; in fact, the family owns two big sports showrooms in Haryana town.
ALSO READ: Entertainment industry, Media defy the theory of Muslim victimhood
Dayanand Chawla rues that though he is in love with his village yet age and health don't permit him to visit it once again. He says he has contended that he has experienced his village to his heart's delight.