Mohammad Sibghatullah Khan (In Blue shirt standing extreme right) with locals on a curated heritage walk
Ratna G. Chotrani/Hyderabad
It's January; there's a nip in the air and the humidity is low. It's a great time to explore Hyderabad on foot. Whether you're traveling to a new destination or want to pull back the curtain on your city, these walking tours are the best way to rediscover the streets of Hyderabad. Mohammed Sibghatullah Khan co-author of Hyderabad Deccan, an architectural and visual designer by profession and a history enthusiast, offers theme walks centered around food, architecture, cultural history, and more.
Did you know that eminent Bollywood personalities like Kaifi Azmi, actor Tabbu, Nigar Sultana all of these had once lived at Malepally one of the oldest localities of Hyderabad during the time of Nizams? Mallepally was built by the fifth Asafjahi ruler-Afzal Ud Daula next to the Afzal Sagar tank which was one of the largest tanks. Also, did you know that Charminar, one of the most charming landmarks of Hyderabad, is the finest example of Qutub Shahi architecture? To know more take a walk with Mohammed Sibghatullah Khan to explore Hyderabad's varied architectural styles from Gothic and Indo-Saracenic; to Neoclassical and Art Deco.
He organizes experiential walks in collaboration with local businesses concluding these with food, snacks, and drinks steeped in history.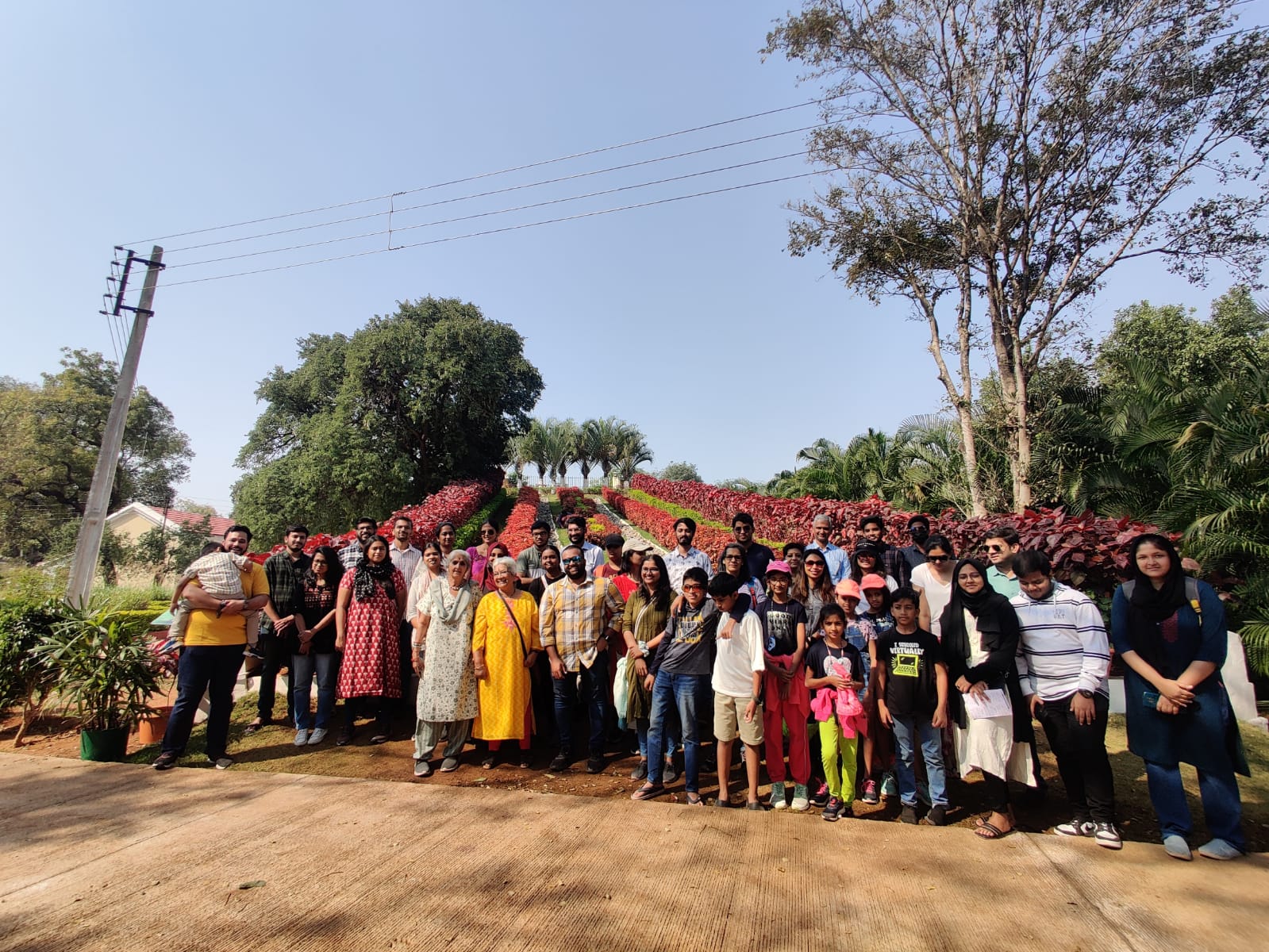 Ratna G. Chotrani spoke with Mohammed Sibghatullah about heritage walks he conducts across Hyderabad city, the need for heritage conservation, and why archiving is important for the future. Excerpts from the interview:
Please tell me about your background and how you developed a career in the heritage sector.
I was born and raised in Hyderabad. I was always fascinated by the old structures and monuments of the city. My love for buildings grew more when I took up architecture as a profession. As part of academic research on the architectural evolution in Hyderabad city, I started reading more and more on the built heritage of the city which was vanishing at an alarming rate. With The Deccan Archive, I started to curate heritage walks and workshops in and around the city to connect to and educate people about the cultural significance of the city they call home. I have been involved in several documentation and heritage conservation efforts in and out of academia. After three years of research on monuments, I have co–authored an illustrated guidebook that talks about the built heritage of Hyderabad city.
After scraping through the limited resources available on the internet, I realized that there wasn't enough compiled data on the city on digital platforms. This started shaping my idea of The Deccan Archive as a platform that would shed light on the fascinating and often overlooked history of, not only Hyderabad but also the entire Deccan; and would hopefully try to bring this information into public knowledge and ignite a sense of pride and responsibility in the people, so they come forward and help preserve our shared heritage.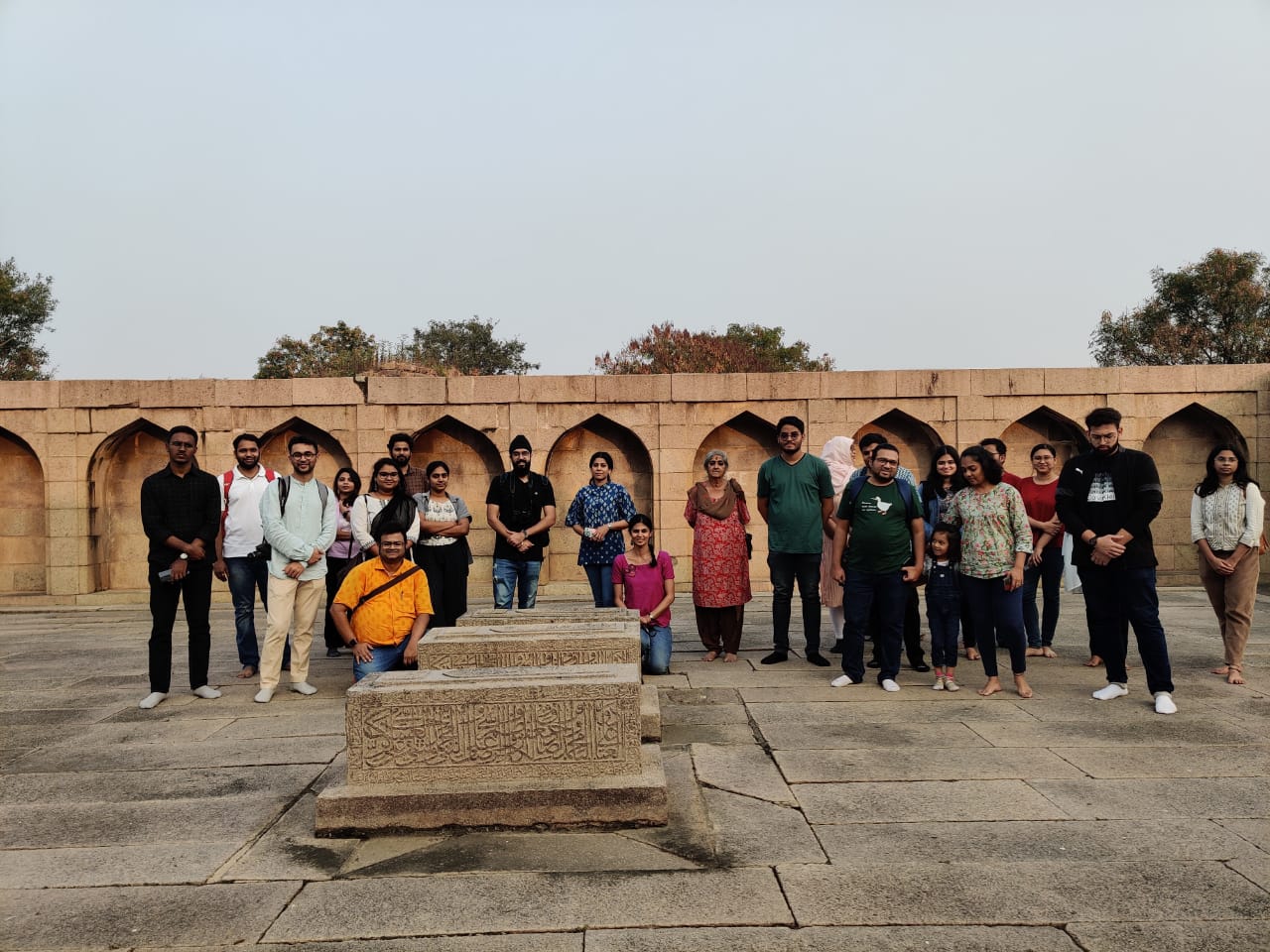 Why did you think of these heritage walks?
I used to post details of Hyderabad's architecture on social media and got a lot of following. To get a real deep-dive into the city's heritage and culture to know more about its sprawling gardens and parks or to meander around Tank Bund or stroll through Paigah palace to learn of its historic past when people commuted on horseback and danced in the ballrooms of British Residency what better way than do a heritage walk. I mooted the idea and then a few people showed interest and soon it became a caravan of people with a common interest.
How many such walks have you held, so far?
We, from Deccan Archives, have organized 70 to 80 walks since 2018. Every Sunday we meet in the early hours and move to the main topic of the walk. It could be Uncovering Hyderabad or Hyderabad's eclectic architecture, uncovering stories of Hyderabad Deccan, and even discovering the food of Hyderabad.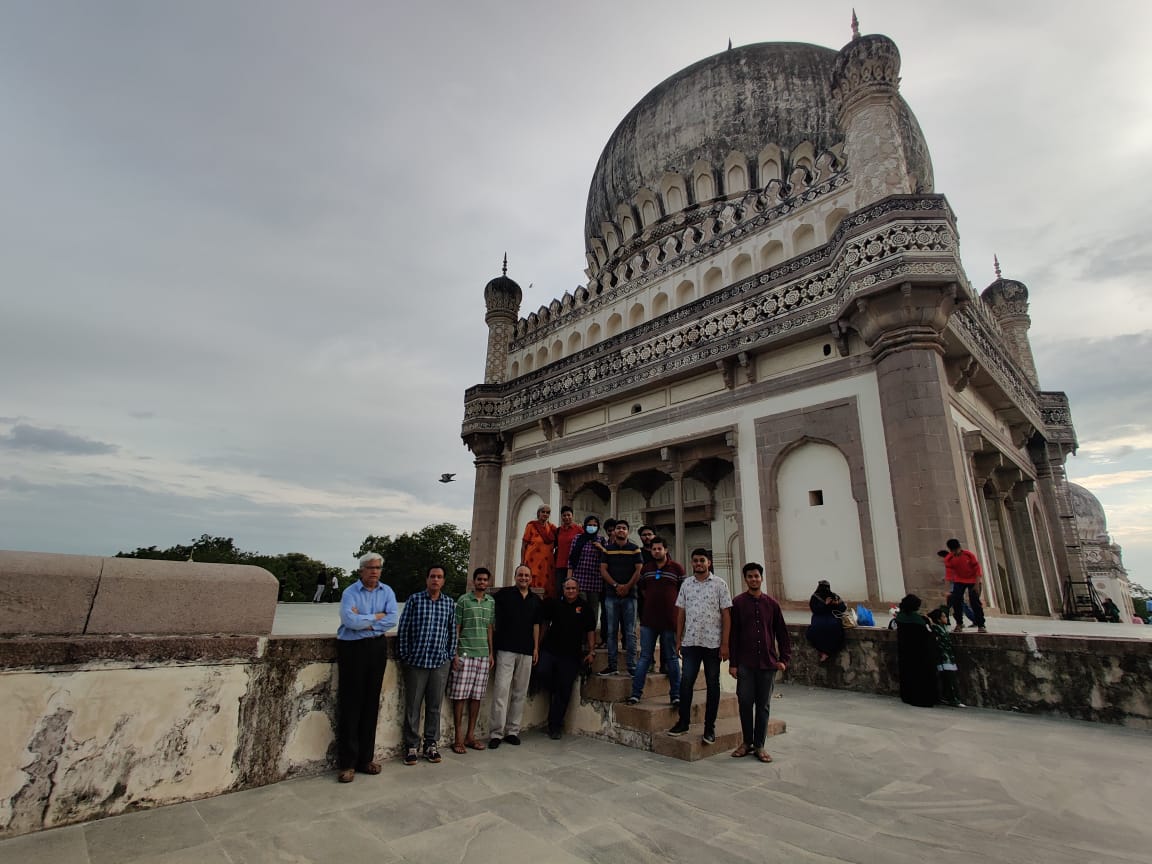 You founded the Deccan Archives with a common concern for preserving the unique tangible and intangible heritage of the Deccan. How would you rate the success of your idea and venture?
The Deccan Archive initially started in November 2018 as an anonymous blog that covered the chronological history of the Deccan in chapters. For an entire year since its inception, the blog was operated solely by me. I would spend days at the State Central Library and the Salar Jung Museum Library, reading about the birth of this fortunate city and the men who shaped it. One year later, I brought together my friends from college to form a team of designers, photographers, and artists to work on this project. The group traveled to the old city of Hyderabad in search of lost and forgotten monuments, following the extensive work of Dr. Omar Khalidi as a reference for our quest. A typical outing for the group would consist of documenting buildings and damage to them, identifying their architectural styles and materials, digging out histories associated with them, and trying to preserve them digitally
Now let's talk about food. Why should a resident need to walk with you to know his food?
We look at monuments, places, restaurants, local communities, and everything that we are surrounded with. We take our walkers to places that are not accessible to them for instance we went to Khursheed Jah Devdi, a European-styled architectural palace located in Hyderabad. ... It was built by the Ancestors of Paigah noble Khursheed Jah Bahadur, Then we went to Paigah Palace near Begumpet even the Rashtrapathi Nilayam which is otherwise not accessible to the common man.
Do you think it helps and has it received its purpose?
Initially, only 30 people came but it went on increasing in numbers. The motive is to reach out to people and try to connect people with history and their roots. When a lot of locals come to our walk they do not know there is so much architecture, and history in a building. We try to bring that awareness about our very own Hyderabad its tangible or intangible assets. For instance, during one of our walks, we took them to the Zinda Tilismath factory which has a medicinal history in the city. Zinda Tilismath was formulated in 1920 by Hakim Hakeem Mohammed Moizuddin the very first Herbal medicine which was named "Zinda Tilismath" (an Urdu word for living magic). Many Hyderabadis and others who romanticize Unani medicine in India and around the globe pledge that this potion has a magical cure for all ailments.
Tell us about your Food Walks.
Food walks are organized to create awareness about the local cuisine. Even as people go about their weekday routine we during the walks listen to the maitre d'share lyrical stories about dishes during Nizam's era. We then make our walkers get to taste that very particular cuisine. We have a curated menu for instance We begin at Hotel Nayaab at Naypul to get the taste of Malai paya – creamy lamb trotters followed by Chattha Bazar where a small local vendor sells the best Shammi Kebabs. We then head to Sheh ran near Machlikaman Charmina where we relish the succulent fish fry and the melt-in-the-mouth Shammi Kebabs made by combining minced lamb, mutton, with split chickpeas, onions, chilis, ginger, garlic, and various herbs and spices such as cumin, red chili flakes, garam masala, and mint leaves.
Honestly, we were pleasantly surprised by the positive reception we received. The crowds on our walks get larger every week, people give us access to their private collections of old and rare photographs or share interesting tidbits about their family history, and enthusiastically show us the artifacts or medals from the Nizam era.
ALSO READ: Professor VK Tripathi: I was born a Hindu, raised by a Muslim