Ehsan Fazili/Srinagar
In one of his first visits to Indonesia, the Island nation with the largest Muslim population in the world, Dr. Hamid Naseem Rafiabadi was introduced to a person named Vishnu at the airport. This academician from Kashmir took him as a Hindu since he was named after the Hindu deity Lord Vishnu and greeted him accordingly. To his utter surprise, Vishnu turned out to be a Muslim.
This academician from Kashmir was in for many more such surprises during his frequent travels to the Island nation as a Visiting faculty on Islamic studies and philosophy in various Indonesian Universities for five years between 2015 and 2020.
"It's common to find the Hindu sounding names like Vishnu or "Ironi" of local Muslims in Indonesia," he said.
Hamidulla Marazi, who is known by his pen name Hamid Nasim Rafiabadi has also delivered lectures on Indian and Gandhian Philosophy in various universities. He says "The people, there are also interested in Buddhist and Muslim Philosophy of India".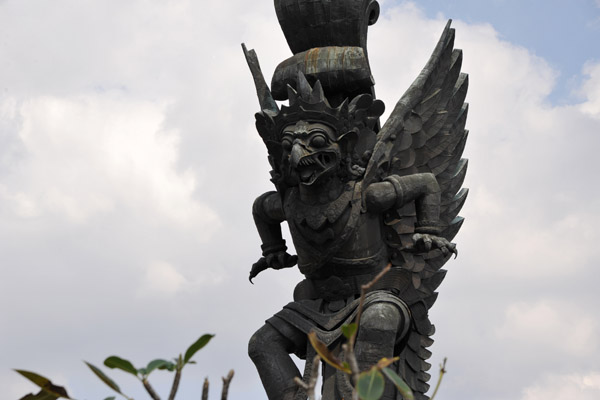 The Statue of Garuda at Jakarta Aitport

Dr. Naseem is an expert in religious studies, has authored books and research papers on inter-religious issues, and traveled across the world to study religion and societies. Till recently, he was the Director of the International Centre for Spiritual Studies of the Islamic University of Science and Technology, Awantipora, Kashmir.
He is associated with the National Academic Accreditation Council (NAAC) of the University Grants Commission (UGC) and is the convener of the Forum for Inter-religious Understanding, New Delhi.
Speaking about his frequent visits to Indonesia with Awaz-the voice, Hamid Naseem said that its people have preserved the age-old traditions of Buddhism and Hinduism and like temples and monasteries.
They are also interested in Yoga and follow a unique principle of Pancasila, five principles - belief in God, philanthropy, Indonesian national unity, democracy, and social justice.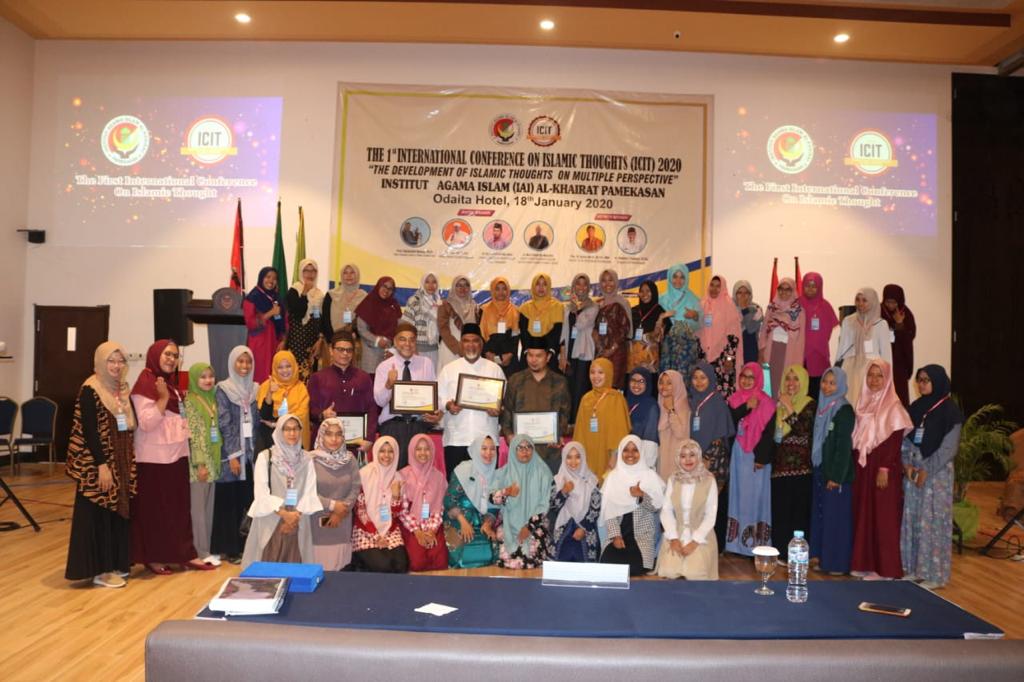 Dr Hamid Naseem Rafiabadi with Indonesian students of Islamic Studies
"Indonesia seems very close to India in many respects", Hamid Naseem commented saying that many places, from the country's educational capital Yogyakarta to (its) capital, Jakarta have "Indian names"
Yogyakarta is a city on Java island and is known for its traditional arts and cultural heritage. Its ornate 18th-century royal complex, or Kraton, encompasses the still-inhabited Sultan's Palace. Also within the Kraton are numerous open-air pavilions that host classical Javanese dance shows and concerts of gamelan music.
Hamid Naseem is a visiting professor at many Universities in Yogkarta, a city with the highest number of Universities in the world. Yogyakarta is located at one hour flight from Jakarta and derives its name from its Sanskrik past. "Yog Jakarta with 150 universities in the city of knowledge", he said.
Different universities where Prof Hamid Naseem delivered his lectures included Gadjah Madah University (UGM), Universitas Islam Indonesia (UII), and Universitas Muhammadiyah Jogjakarta (UMY).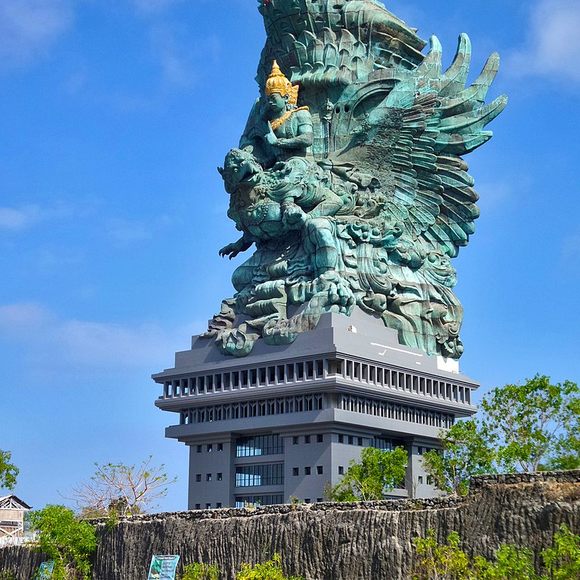 Garuda Wisnu Kencana statue,the tallest statuy of a Hindu deity is located at Kuta Selatan, Indonesia
The country has also named its national airline "Garuda Airlines" after the Hindu concept of Garuda (the vehicle of Vaishno) the god of strength and vigilance.
While Hinduism and Buddhism were being followed in the country of islands, it was influenced by Islam with Muslim businessmen from Gujarat and parts of South India including Tamil Nadu. This happened mainly due to the moral and spiritual character of the Muslim businessmen frequenting the region about seven to eight centuries ago, Prof Hamid Naseem opined. "They (Indonesians) have preserved a temple that was found during the foundation laying of Universitas Islam Indonesia (UII) in the 20th century", Prof Hamid Naseem said.
"They preserved to honour a religious community and kept it as a museum. That much respect they have for other religions".
The neighbouring Malaysia, according to Prof Hamid Naseem, has also many common things with Indonesia, as he has also visited as a resource person at the International Institute of Islamic Thought and Civilisation (ISTAC), International Islamic University, Malaysia. He delivered lectures on integration, workshops on textbook writing, integration of knowledge, and other related themes.
"Indian influence is very much visible (in Malaysia) … People from Chennai and other parts of South India have gone there. There are hotels manned by people from Tamil Nadu and South India. They have their temples and other places of interest", Hamid Naseem commented.
He added that there is an imprint of the Sanskrit language in both the Indonesian (Bhasha) and Malay languages. Bali, Indonesia, is a Hindu area and a health resort with beautiful scenery at Kuta Beach. "It is like mini India, where the residents celebrate festivals like Ram Navami, Dussehra…", he said. "Even a marketplace in Indonesia is known as Ramayana".
ALSO READ: Kashmir must showcase its Sufi, mystic traditions to the world: Dr. Naseem
"There is no religious or communal feeling in that country", Hamid Naseem said and added that "it is mostly like Kashmir". Elaborating further, he said that the Borobudur temple in Indonesia, one of the best Buddhist temples is preserved, which is manned and controlled by Muslims. The Muslims have maintained many other temples in the island nation which attract all types of tourists from India and other places. There are also Muslim craftsmen carving out statues for Hindu temples and showcasing these in their shops.