Hena Ahmed
India and Bangladesh are perfect examples of how cultural relations, if nurtured and celebrated together, can blur the border lines and bring people even closer for social relations and business.
In this context, the artists associated with films are looking forward to more ventures happening together after an first India-Bangladesh film venture – a movie on Bangabanhu Sheikh Mujibur Rahman – is released this year to commemorate the centenary birth of the founding father of Bangladesh.
The film is being directed by legendary Shyam Benagal and is partially funded by the government of India too. The film in the first official venture between two countries after signing of a Memorandum of Understanding (MoU) signed between India and Bangladesh.
The possibility of more such joint ventures has made actors happy. Bengali actor Apratim Chatterjee says, "Films bind nations together; many actors from Kolkata perform live shows in Bangladesh and they are revered there."
He says the Bengali film makers (Indian) have always welcomed the exchange as the national and international award winning actors like Jaya Ahsan from Bangladesh have acted in Bengali movies in India. Jaya Ahsan has played a wide array of characters in the movies. "We feel proud to have her and other actors in the fraternity; they have a major role in assimilating the culture."
The proximity between Bengal and Bangladesh has led to a lot of cooperation in the film industry and many Indo-Bangladesh ventures gaining momentum.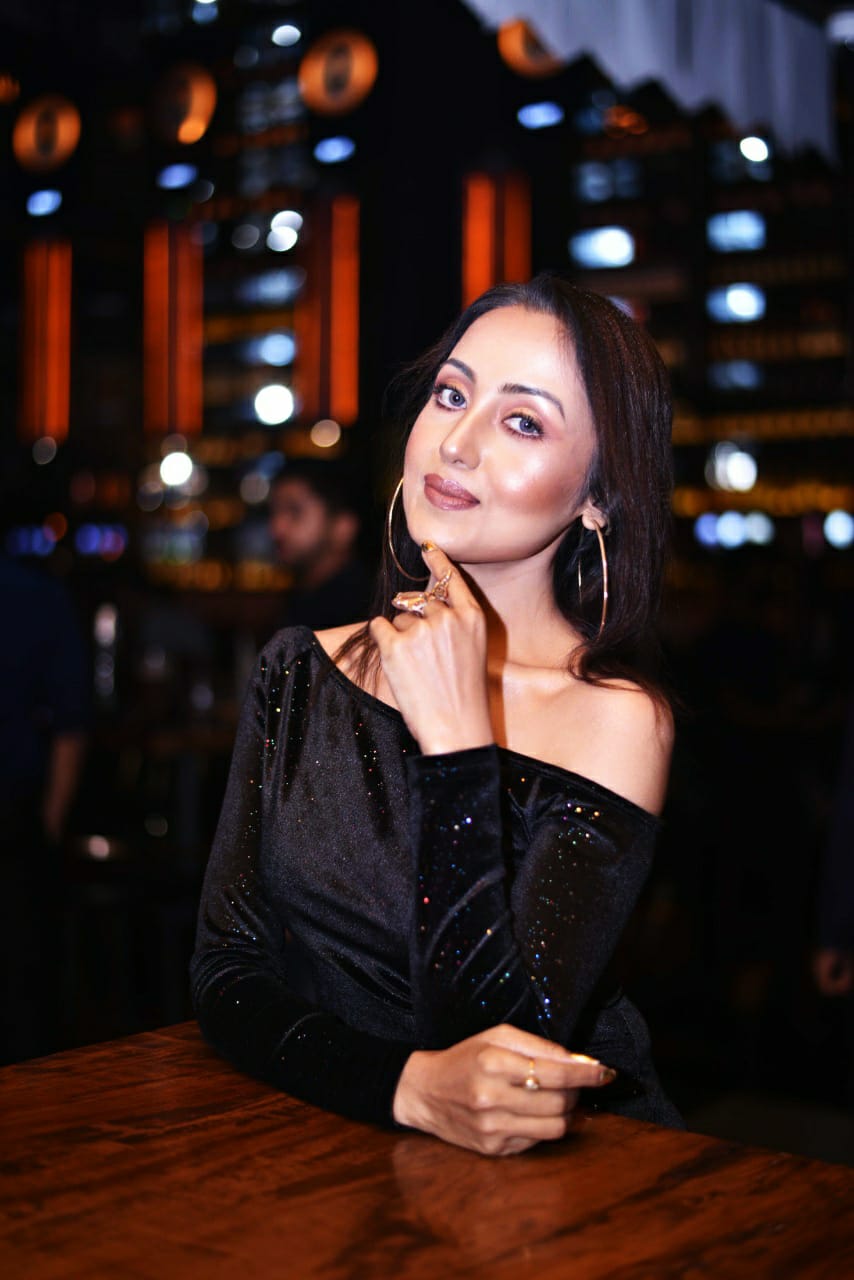 Gulshan Bano
Gulshan Bano who was the Mrs India Glamorous 2019 and Make-up artist from Kolkata, loves Bangladeshi music and has been fond of Runa Laila and Sabina Yasmin since childhood. "I grew up listening to them," she says.Bano, used to visit Bangladesh often to meet her relatives there before the pandemic. She says "Bondhu tin din tor barite gelam by Runa Laila is my favourite track, whenever I visit Dhaka for exhibitions I find the people very welcoming and receive outstanding hospitality."
"Bangaldeshi people are fond of Indian culture and the film industry, they watch Zee Bangla and Star Jalsha for Indian Hindi and Bengali serials. During the weddings they have similar sangeet and haldi ceremonies and also dance to the Bollywood tracks."
Badhan Sarkar, a student of Independent University Bangladesh, Dhaka, who hails from Kolkata, says she gets a different exposure while mingling with her Bangladeshi counterparts.
For her, watching Abir or Nusrat Jahan has the same feel of watching actors like Ferdous Ahmed, Nusrat Faria,Tisha Mehzabein from Bangladesh.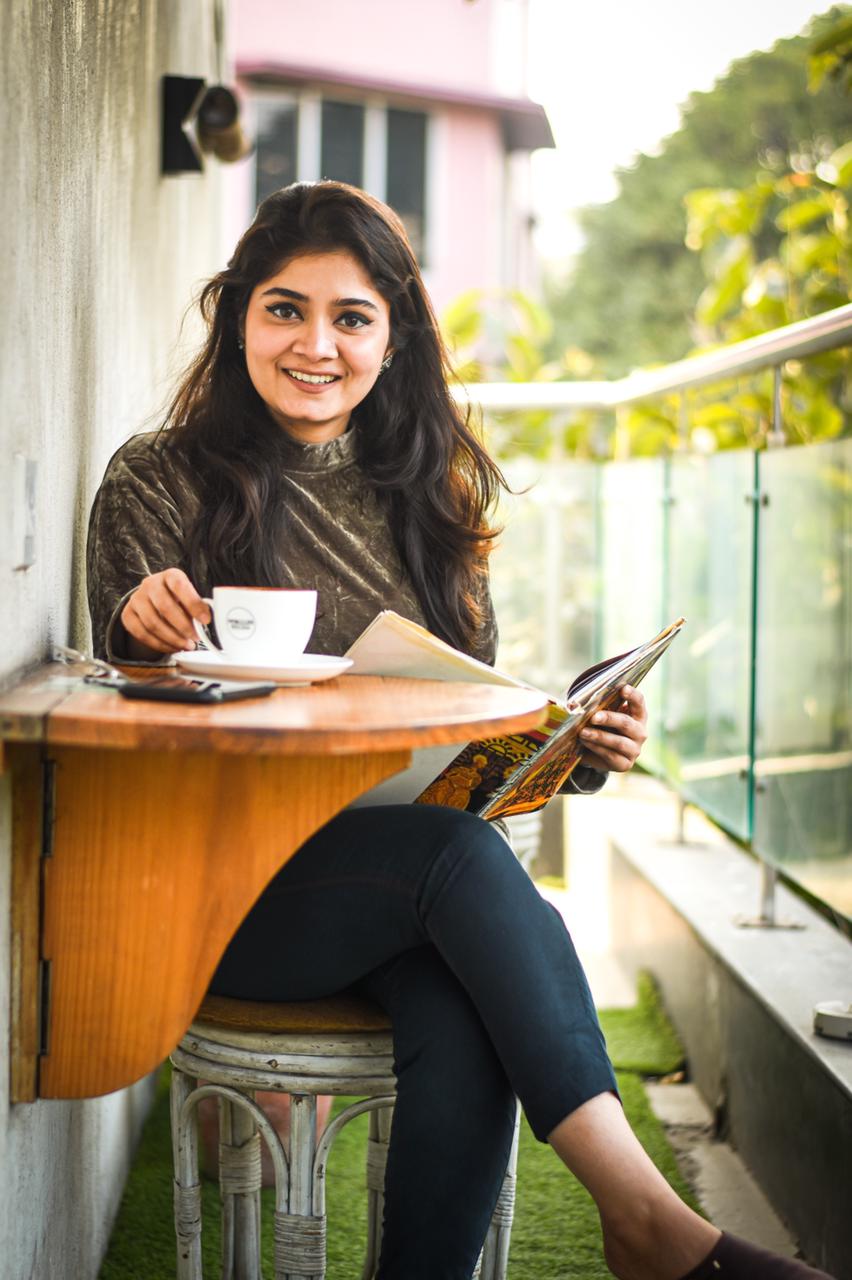 Badhan Sarkar
She follows acclaimed Bangladeshi writer Taslima Nasreen to "get clarity in her vision." She feels Taslima is courageous enough to expose patriarchy and demanding rights for women.
Bangla Actor Poulami Das is currently working in an untitled web series for a Bangladeshi media. She has done a music video called Mathar tar chide jaye and an ad shoot for Max Diabetic Milk. She says "the 'natok' or short films made there are very alluring, I never had any problem as we share the same language and culture. But we are technically more advanced."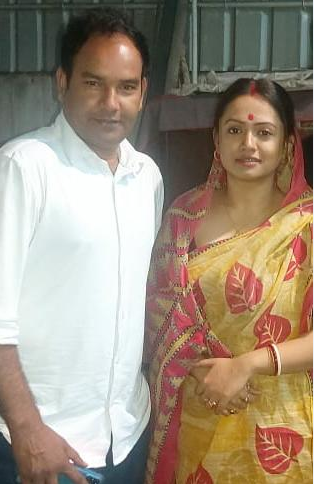 Palomi Das with a Bangladeshi co-star
The International Kolkata Book Fair 2021 to be held in the month of July in West Bengal will mark the 50th year of the creation of Bangladesh and will also be dedicated to Bangabandhu.
In February, 2021 the third Bangladesh Film Festival was held in Kolkata featuring 32 Bangladeshi films to increase cultural ties between the two countries.
Last November, the historic pink ball test cricket match was jointly inaugurated between India and Bangladesh in Kolkata by the respective Prime Ministers.
In the coming months, both countries are expected to allow opening of six more border haats on the Zero line between India and Bangladesh where local traders from both the countries can sell their produce. Four such haats are already functional.