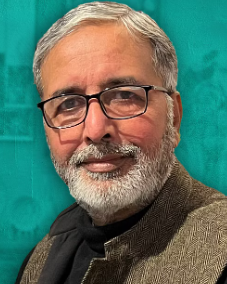 Qurban Ali
Although the arrival of Muslims in India began with Muhammad bin Qasim attacking Sindh in 720 AD, yet he didn't stay for a long period and returned to his country soon. However, the process of Muslims coming to India started in the year 1001 with the arrival of Mahmud Ghaznavi. He was a raider and a robber; he came with the purpose of looting. He attacked India 17 times.
Aggressors like Shahabuddin Gauri, Timurlang, Nadir Shah and Ahmed Shah Abdali followed Ghaznavi. They attacked India and returned to their countries after looting riches and jewels from it. However, many Muslims and Sufi saints from Persia and Arabia, who came with these them settled here.
The most prominent name among them is Khwaja Moinuddin Chishti Ajmeri, the greatest saint of the Chistiya order, who came to India about 850 years ago. He established the Chistiya order at Ajmer. There will hardly be any district or state in the entire Indian subcontinent (India-Pakistan-Bangladesh) without a mausoleum of a Sufi saint of the Chistiya order.
The famous historian Alberuni, who came with Mahmood Ghaznavi, wrote the book named Kitabul Hind, which can be called the first documented description of India. In this, he has copiously praised India's civilization, culture, and living conditions, and its people.
Besides, there is no exaggeration in saying that Sufi Saint Khawaja Amir Khusro is the father of 'Hindustaniyat'. In the history of the last 800 years of India, if any one person can be credited with enriching the culture, and civilization the name of Hazrat Abul Hasan Yaminuddin Khusro is surely at the top.
People affectionately call him by the names of Amir Khusro Dehlvi and Tuti-e-Hind. He called himself 'Turk Hindustaniyam Hindawi Goyal Jawab' meaning I am Turk Hindustani and speak and know Hindi. Amir Khusro gave a new and very beautiful name to this subcontinent- Hindustan and Hindvi to the what we know today as the Hindi language. The language he called Hindvi also includes what we call today the Urdu language.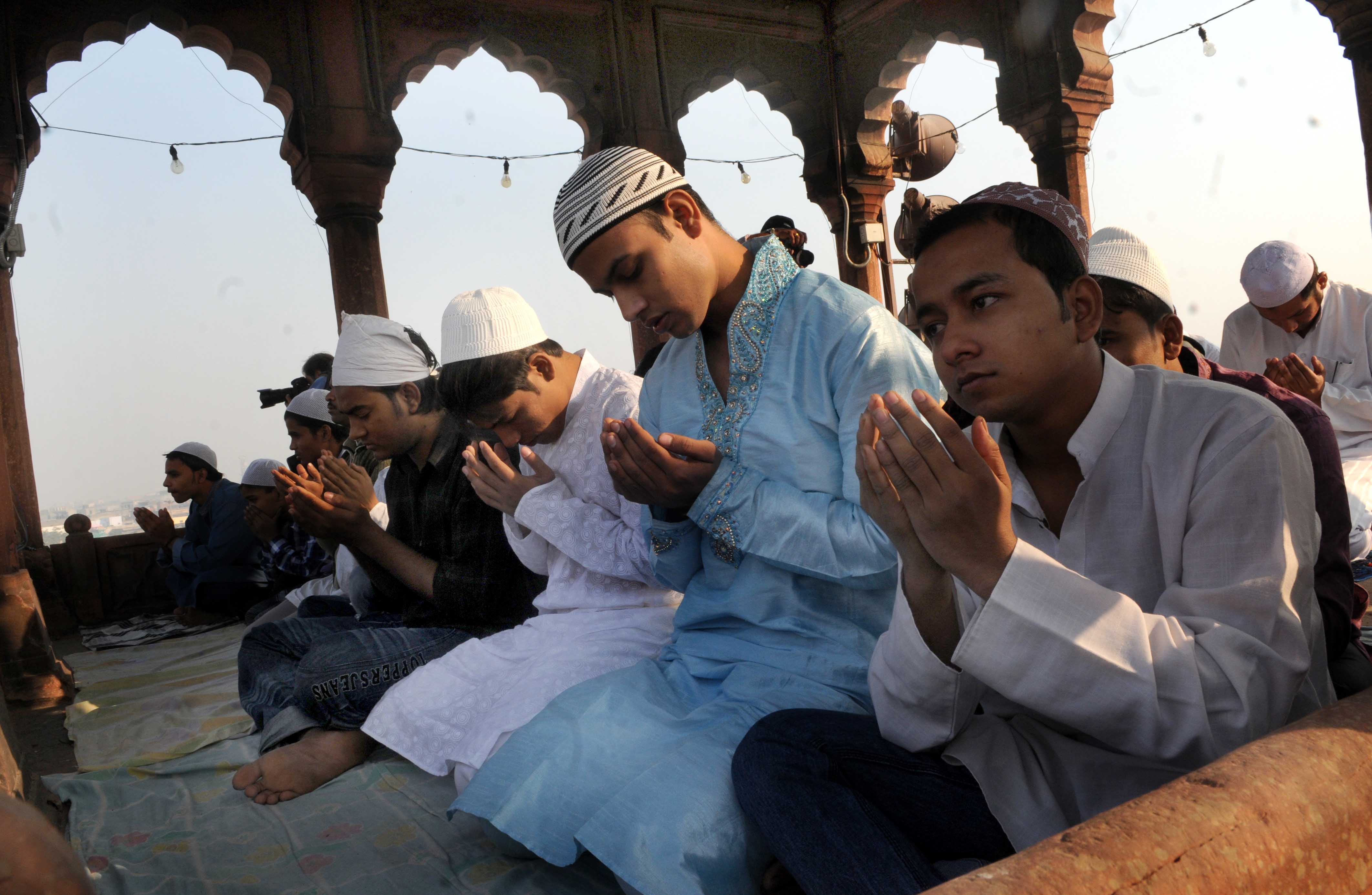 In 1970, the famous Urdu poet Jan Nisar Akhtar edited a collection of Urdu poetry Hindostan Hamara. In the introduction of the book, he wrote: 'Amir Khusro's mixture of Arabic, Persian and Turkish words in Khari Boli' which was first called Rekhta and then succeeded in giving birth to a new Indian language, which was initially called Hindi or Hindawi and later called Urdu.' (Hindostan Hamara).
Amir Khusro gave a new shape to this language. On the one hand, while using the Persian language in his poetry, he writes- 'Jehale miskin makun tagaful duraye naina banaye batiyaan, sakhi piya ko jo main nahi dekhna to kaise kare karoon andheri ratiyan." This famous Bollywood song has Persian, Hindwi and urdu in it.
On the other hand, he used Awadhi and Brajbhasha to compose poetry like 'Chaap tilak sab le li ri mose naina milai ke' and 'Bahut kathin hai dagar panghat ki'.
Amir Khusro gave two unique gifts of Sitar and Tabla to Indian classical music. He composed poetry in Persian and Hindi in genres of Ghazal, Masnavi, Kata, Rubai, Dobaiti, andTarakki Bandh. Besides, he wrote innumerable couplets, songs, sayings, do-sukhne, riddles, tarana, etc. Hazrat Amir Khusro - also known as 'Baba-e-Qawwali' for giving this particular form of music that has become synonymous with the Sufi ways.
Amir Khusro praised India, especially the capital Delhi. He writes about Awadh- 'Wah kya shadab sarjameen ye Awadh ki... " The fruits and flowers of the world are present; How well-spoken people are; Sweet and colorful persons. The earth is happy, the landlord is wealthy. I do not want to be separated from Awadh, but Delhi is my country, my city, the most beautiful city in the world."
Apart from Central Asia, Turkish, Afghan, and Mongol invaders- all Muslims - came to India and established their rule. For example, the Khilji dynasty, Ghulam dynasty, Syed dynasty, Turks, Afghans, and Mughals all stayed here. They enhanced the civilization and culture of this country in different ways. Apart from clothes, food, language, and living, Qutub Minar, Red Fort, Taj Mahal, Fatehpur Sikri, Jarnaili Road (Grand Trunk Road from Peshawar to Calcutta), and various tombs, contributed in different ways to enrich the culture of this country.
Mughal emperor Zaheeruddin Babur established the Mughal Sultanate in this country. His grandson Jalaluddin Muhammad Akbar is also known as Akbar-e-Azam (Akbar the Great), Shahenshah Akbar, Mahabali, and Shahenshah. At the end of Akbar's reign (1605), the Mughal Empire included most of northern and central India.
He was considered one of the most powerful empires of that time. Akbar received equal love and respect from both Hindus and Muslims. He established a religion called Din-e-Ilahi to reduce the distance between Hindu-Muslim sects.
His court used to be open to all at any time. There were more Hindu chieftains in his court than Muslim chieftains. His influence was on almost the entire Indian subcontinent. He ruled a large area of this region as an emperor. Akbar's rule also had an impact on the art and culture of the country.
He showed a lot of interest in fine arts like painting. The walls of his fort are full of beautiful paintings and samples. Along with developing Mughal painting, he also welcomed the European style. Akbar was also interested in literature. Many Sanskrit manuscripts and texts were translated into Persian and Persian texts were translated into Sanskrit and Hindi.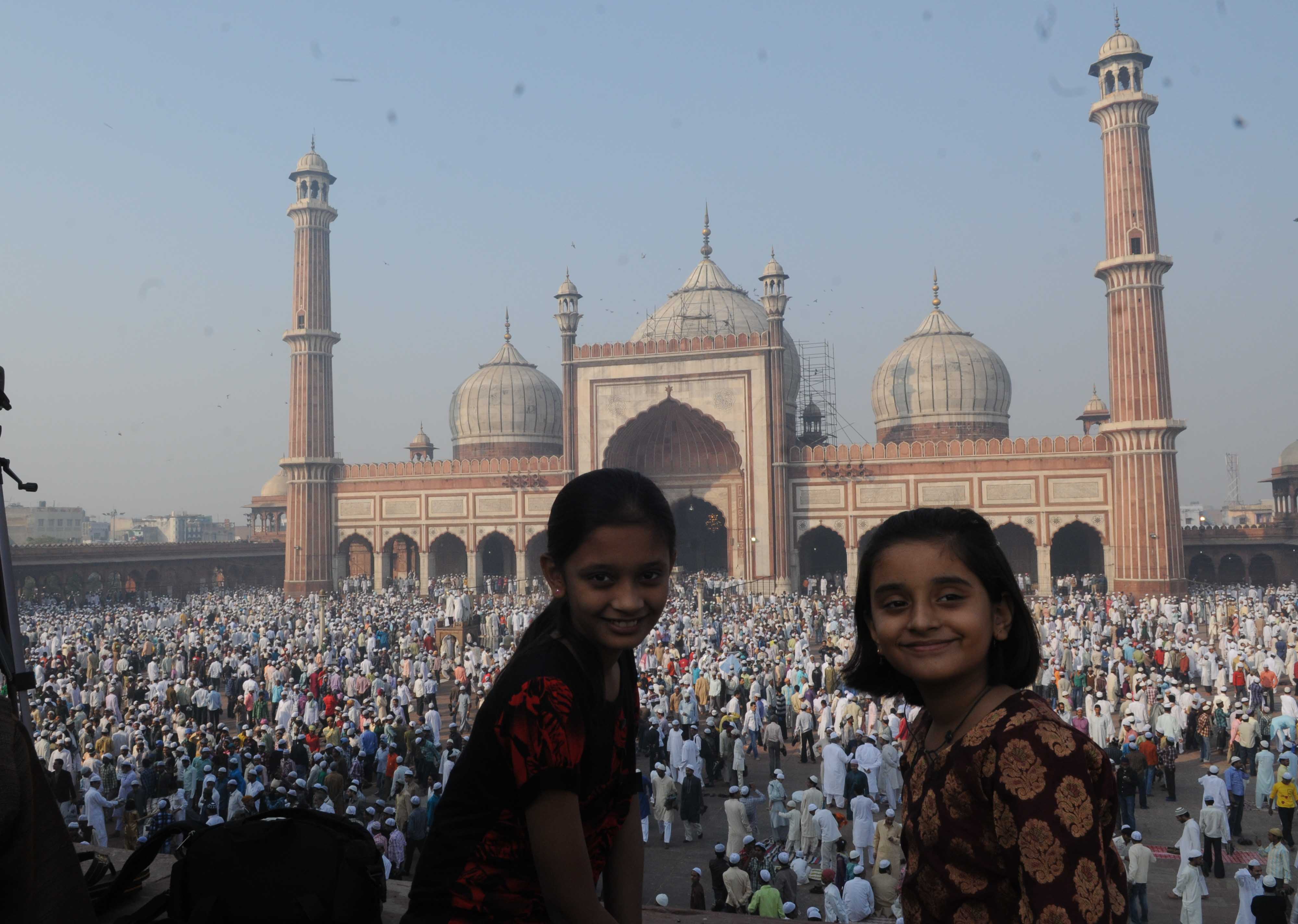 Many paintings related to Persian culture were made on the walls of his court. Later the great-grandson Dara Shikoh got the Upanishads and many other religious texts translated into Persian. Dara's brother Aurangzeb extended the boundaries of the Mughal Empire. However, there is a lot of criticism of his religious policy.
During the tenure of about 125 years of the Mughals, India progressed immensely. During this time poets like Mir Taqi Mir, Ghalib, and Mir Anees were born, who are remembered with respect all over the world. Allama Iqbal, who wrote Saare Jahan se Accha Hindostan Hamara, wrote for his country - 'I feel like every drop of the dust of the country is a deity.'
The great social reformer and educationist of the 19th century Sir Syed Ahmed Khan had once said- 'India is like a beautiful bride and Hindus and Muslims are her two eyes. If even one eye gets spoiled then the bride will become ugly. There is no other example of the sense of nationalism that Syed Ahmed Khan created in Muslims in modern India.
While addressing the Muslims, heasked,"Don't you drink the water here. Are you not born here; Don't eat the food here and won't be buried in the soil here? Are you a resident of any other country?" Syed Ahmed Khan established the MAO College (1875) in Aligarh in what is today known as Aligarh Muslim University.
He gave nationalist leaders like Maulana Mohammad Ali Johar, Maulana Shaukat Ali (Ali brothers), Khan Abdul Ghaffar Khan, Maulana Hasrat Mohani, Raja Mahendra Pratap, Saifuddin Kitchlew, Zakir Hussain, Rafi Ahmed Kidwai, Sheikh Abdullah. It gave poets and writers like Ali Sardar Jafri, Kaifi Azmi, Khwaja Ahmad Abbas, Rahi Masoom Raza, and Javed Akhtar.
Indian Muslims are proud of being Indian and it's not a fashion statement. Indian Muslims like other citizens of the country own every good and bad aspect of India. Like others they also are part of the society's caste system.
They also have forward and backward castes like other religions. For example, Ashraf (the so-called upper caste), Ajlaf (backward-Pasmanda), and Arjal (Dalit), but history is witness that no section of Muslims has always been at the forefront of making a sacrifice for the country. Be it the freedom struggle of 1857 or the first war of Independence. Be it the national movement under the leadership of Mahatma Gandhi or the Nahru in independent India, Muslims have never lagged is b anyone.
At the time of the creation of Pakistan, the majority of the country's Muslims decided to stay in their homeland. This is the reason that after Indonesia, the largest number of Muslims lives in India today.
Be it the glory of our country, protection of borders, song music, film, drama, art, painting, sports, industry, farming, or any other skillful work or the country's missile and nuclear program, you will find Muslims everywhere. On the other hand, the number of Indian Muslims in terrorist organizations like Al Qaeda, and ISIS is negligible. This is the reason why every Indian Muslim is proud of being an Indian.
(Qurban Ali was formely associated with BBC, Urdu)