Munni Begum/Guwahati
Beauty expert Nazneen Sultana Ahmed has not only been making women and young girls look beautiful and attractive at her Nazneen Makeover, Professional Makeup and Beautician Training Academy, but also created employment – jobs and entrepreneurship opportunities - for them.
"I always loved looking beautiful and make others look beautiful. This was my thoughts since I was a child. When I sat for my matriculation examination or Class X board exam, I underwent training in makeup. However, that time had no idea of opening a beauty parlour. Out of my fad and passion, I invited family and friends for makeup sessions; basically I tried my skills on them," Nazneen told Awaz-the Voice.
Nazneen conducts professional beauty treatments and training to young girls at Nazneen Makeover, Professional Makeup and Beautician Training Academy. She has so far trained more than 500 young women, who, at the institute, not only acquire a skill but also capacity to become financially independent.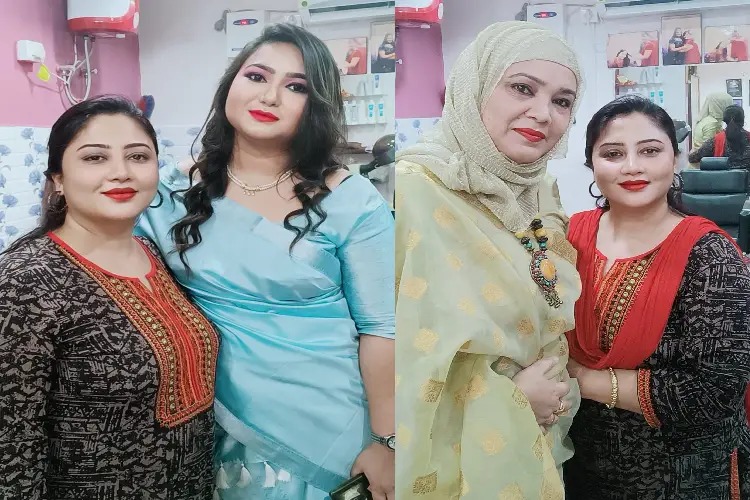 Nazneen Sultana Ahmed with her clients

In 2000, I completed a course in Beauty treatment. After that, I opened a small parlour in one of the rooms of my house in Nagaon. I only offered beauty services , but I always nurtured the dream of doing something for others - especially young girls.
"When I opened my parlour in Kaliabar in the Nagaon district, I started training the financially poor but educated young girls. I consider this as my achievement. My institute runs six-month diploma/one-year advanced diploma and one-month/15-day makeup artist training courses,"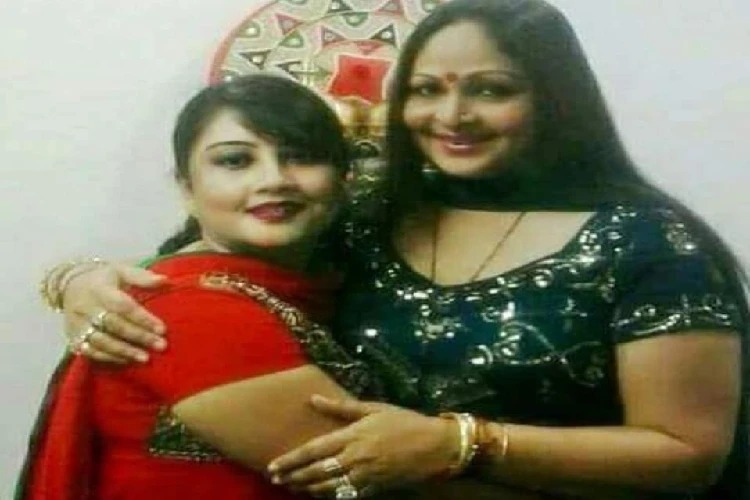 Nazneen with Bollywood actor Rati Agnihotri
Nazneen has won several awards. She has won the title of 'Best Makeup Artist' in Kanpur Beauty Competition, National Award designed as 'North East Best Beautician' from NEBCAC. She has also received the Sun-e-Hindustan Award, Mr. and Mrs. and Kids India World in 2021, Nari Shakti Award and Prerana Award.
Nazneen has done beauty treatments for Bollywood actress Rati Agnihotri and popular Assamese actress Barsha Rani Biswas.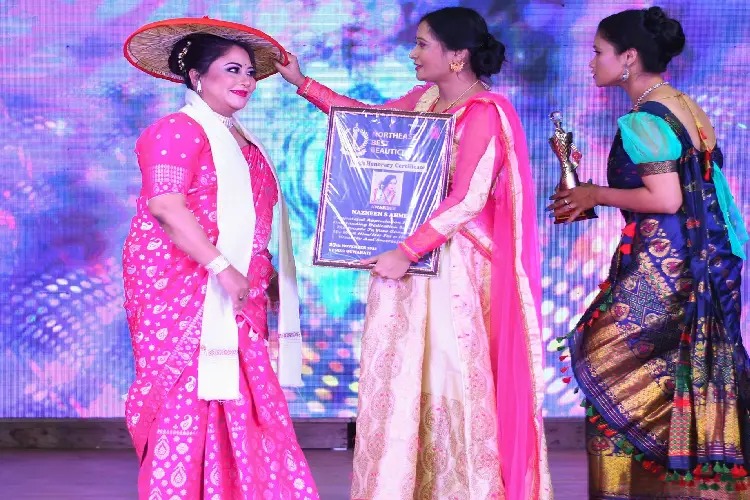 Nazneen Sultana Ahmed receiving an award

She says being a Muslim she has never faced any discrimination and obstacles in becoming an entrepreneur.
ALSO READ: Shahnaz Husain is working on AI use in natural cosmetology
"I always encourage young girls who have knack for makeup business to get proper training to become beauty expert. I help poor girls to undergo courses at concessional rate. Makeup and beauty treatment sector has thrown up a lot of opportunities and young girls should take advantage of such situation," Nazneen said.