Ehsan Fazili/Srinagar
Anwar Hussain, Tehsildar, and in charge Sub Divisional Magistrate (SDM), Kargil, has cracked the UPSC Civil Services examination from the hilly region. He along with Tenzin Chonzom of Leh
have become the first duo to make it to the pestigious All Indian Civil Services after the formation of Ladakh as a separate Union Territory.
Incidentally, Anwar is also the first from Kargil to qualify for the coveted UPSC examination after Ladakh was carved out as a Union territory on August 5, 2019. He has secured an AIR rank of 600.
Having cleared the last JKAS examination in 2019, Anwar Hussain had his eyes set on UPSC, to which he was inclined due to his friends through the college and the Delhi University. However, it has not been an easy task for Anwar Hussain, who comes from humble family background. His father Haji Hamza, is a resident of Balti Bazar, Kargi who retired as a Farm Inspector with the government of erstwhile J&K state government service in 2003.



Anwar, 32, had his early education in Kargil, and later in the sisth standard shifted to Aligarh where he completed his schooling from Madinat-ul-Uloom.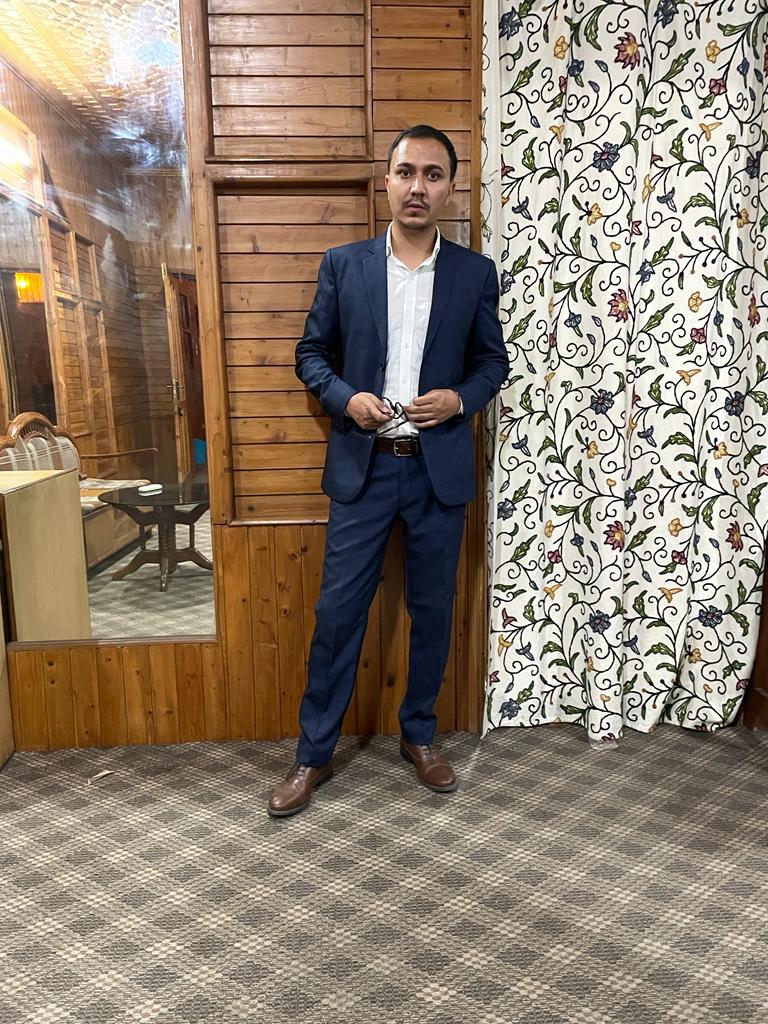 Anwar Hussain, Tehsildar, Kargil, Ladakh
"I have spent nearly two decades since my early childhood far away from home", Anwar told Awaz-the voice on the telephone from Kargil. He graduated from Delhi and finally had his post-Graduation in Botany from Delhi University in 2013.
"I had no dreams for my future life while studying in Delhi", he said. He lacked exposure due to his humble background. "It was only because of my college and University friends in Delhi who inspired me to go for competitive examinations," he said.
This made him land in Jamia Millia Islamia's Centre for Coaching and Career Planning in 2014. "My focus had shifted during my post-graduation in Botany (Delhi University) and planning for pursuing research to the UPSC", he said.
Anwar's relentless efforts paid off as he continued to work hard to qualify for the UPSC examination. "I have cleared the examination and achieved my goal in the seventh attempt", Anwar told Awaz-the Voice. Even as he had qualified for the erstwhile JK Administrative Services examination and joined the State Services in 2020, his focus from the UPSC never shifted.



"It was a hard struggle for me to achieve the goal, during which I have got many experiences," he says. Anwar's struggle became all the more difficult since he had no role model or mentor now.
For the past two years, Anwar has been serving as Tehsildar and also in charge SDM, Kargil. He looks forward to joining All India Civil Services, probation for which is going to begin in August this year.
In his message to the youth, especially those from remote places like Kargil, Anwar said that they should "aspire to fulfill their dreams" for their future life. He said that hard work at a young age is the basis for achieving one's goals. "UPSC is not the only target," he conveyed to the youth in general and added that there are innumerable fields where the youth can set their targets albeit with hard work. "Passionately follow your career-oriented passions."



Anwar said even while in a job, the youth should have some hobbies to avoid the monotony of work.