Nakul Shivani/ New Delhi
A young boy comes to Patna from a small village in Jamui district of Bihar for higher studies with the dream of getting a government job. He ends up becoming an international Karate player winning medals for the country and now dreams of helping the tricolor fly high at the Olympics.
This is the story of Mohammad Zabir Ansari – multiple national and state level medalist in Karate.
Coming from a lower middle-class family, Zabir was pushed to leave the comfort of his village home for Patna in the hope of pursuing better education to land up with a secured government job – the ultimate dream of a majority of lower-middle and middle-class families in India.
After completing his 12th standard, Zabir enrolled in Patna University. Along with his regular classes, to kill boredom, he enrolled himself in a martial arts class that taught Karate for self-defence. The sport drew him in immediately. "I just loved it at first sight. It helped me become more alert both physically and mentally," he says about his first touch with the sport.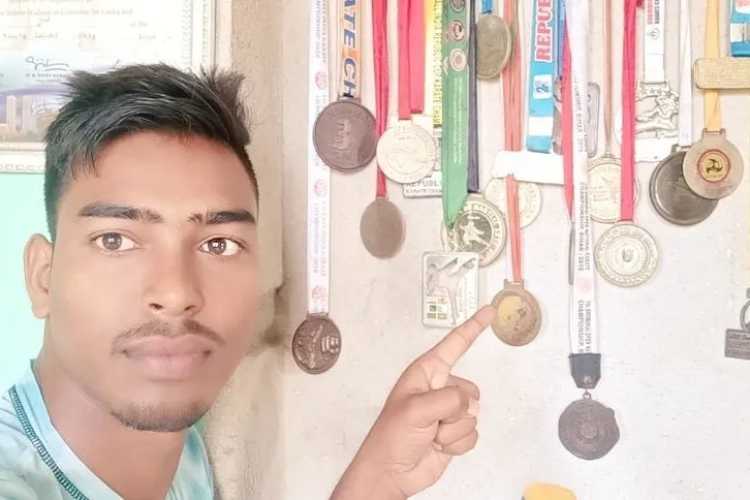 Zabir with his collection of medals
From the day he took his first class, Zabir's is a unique journey of an indomitable spirit. He won his first medal at the state level within a year of him taking Karate classes. There was no looking back from thereon.
According to his long-time coach, Pankaj Kambli, "He is a very talented player with a determined state of mind. He has an athletic body, great power and strength which helps him in Karate. He just needs to be consistent with his practice and give enough time to it".
Zabir typifies hardwork. He has been rewriting his own script and creating the building blocks of a promising career.
"The first medal at the state level was the spark I needed. Since then, there has been no looking back," he says.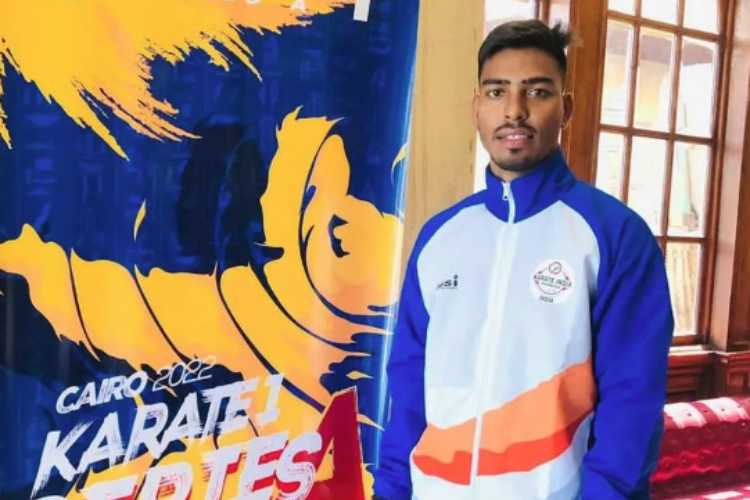 Zabir Ansari
He is now a seven-time Bihar state champion. From 2015 till 2023 he was undefeated in his weight category. He won his first medal at the national level in 2017, the same year when he won a silver medal at the South Asian Karate championship.
Zabir's first international exposure was as an underdog. But he wasn't overwhelmed with the occasion. "I went, played and won a silver medal for India," he says nonchalantly.
A year later, in 2018 he was shortlisted for the India camp to select the Indian team for the Asian Games. Not making it to the team was a disappointment he took in his stride and used the setback to improve his game further. "I was disappointed, but then I knew my time will come. I only need to keep working hard," says Zabir.
Hard work is what he persevered with. Gradually the results started showing and took him across the globe in the India jersey.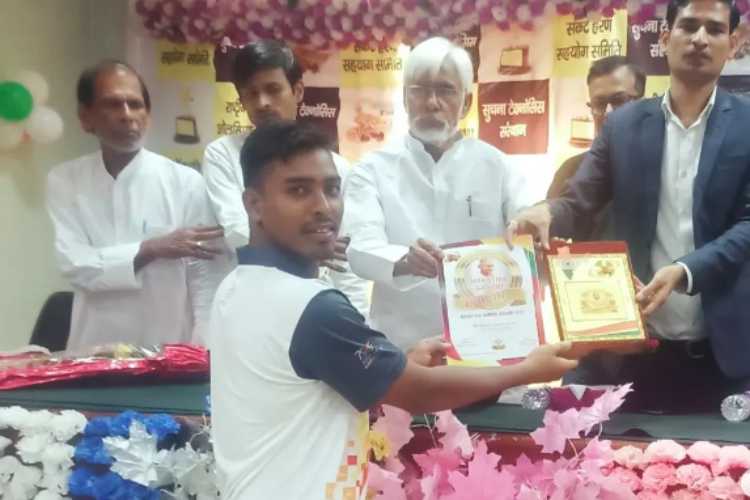 Zabir posing with his medals and certificates of victory
Since his first brush with success, he has grown in confidence and stature.
Zabir has represented the country at the World Karate Series in Turkey, China and Egypt. This has brought laurels to him with the state honouring him with the State Sports Award for three years.
The world series championship is where all the top Karate players from across the world participate. "It was like a dream. It gave me a kick. The occasion was big, the exposure helped me improve my game," he says.
With his soaring reputation, Zabir wants to now scale newer heights. His aim is to win an Olympic medal for India. "I want to keep working hard and win a medal at the Olympics for India. This is a dream of every sportsperson, and I am no exception," he says.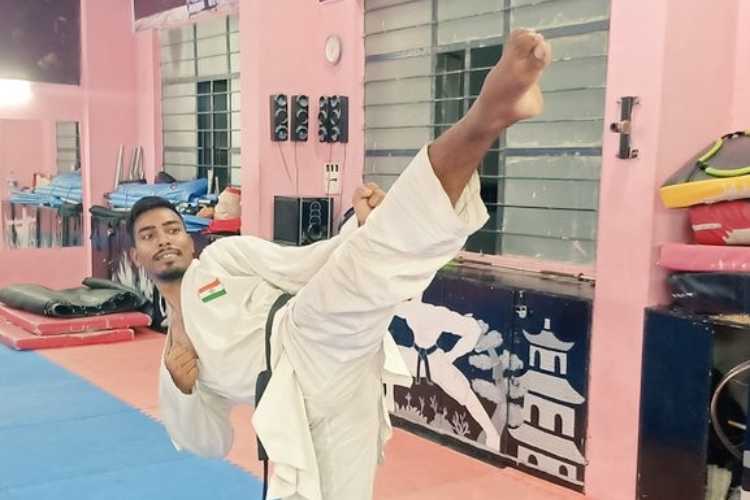 Zabir practising his moves
According to coach Kambli, "his work ethic and confidence are his biggest assets." But the coach is practical when it comes to Zabir realising his dream. "He is a promising player but no one can tell anything about winning a medal in Olympics. A player can only win a medal in Olympics when he or she practices 365 days a year and continuously for 4 years. Not only Zabir but anyone who gives his everything to practice can achieve that milestone."
ALSO READ: World hails end of Kohli's century drought
"Surely", Zabir adds before getting ready for his next drill in his endeavour to become the best in the world.