Daulat Rahman/Guwahati
Bangladeshi economist and author Dr. Abdun Noor continues his search for the lost Princess of the Ahom Kingdom that ruled Assam for 600 years. The Princess was given away to the Mughals as a ransom for war and was married to a Mughal Prince. After some time, the history goes silent on the Princess.
In 2007, the 83-year-old Dr. Noor wrote about the lost Princess in his novel Bisholito Samay (Uncertain Times) depicting her journey to Dhaka after getting married to Mughal Emperor Aurangzeb's third son Ajam Shah.
The USA-based Dr. Noor is visiting Assam in his search of the lost trail of the Ahom Princess. He wonders why Ahom and Mughal histories are silent on the latter part of her life.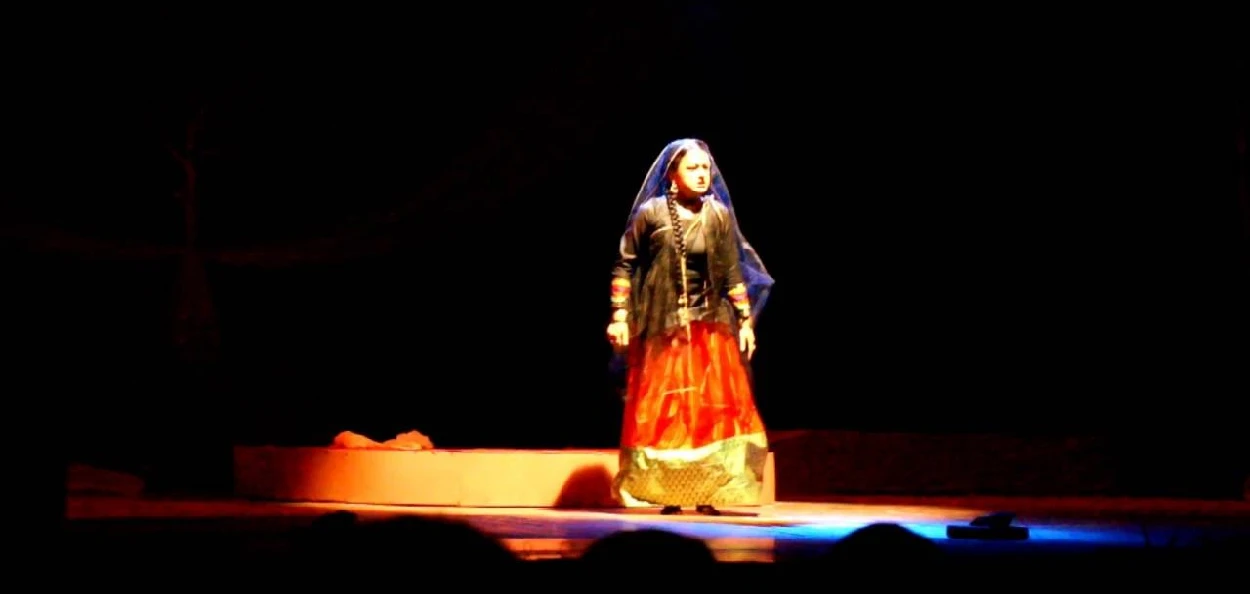 The play based on the lost Ahom Princess

In a conversation with Awaz-The Voice, Dr. Noor said the lost Princess was Ramani Gabharu, the only daughter of the Ahom King Jayadhaj Singha (1648-1663). She said since King Jayadhaj Singha had no son he wanted to organize a coronation for his daughter Ramani Gabharu. He wanted to anoint her as his successor. "King Jayadhaj Singha's action was a violation age-old tradition of the Ahom dynasty to make only the sons King," he said.
Mir Jumla, who was appointed the Governor of Bengal in 1659 by Mughal emperor Aurangzeb, invaded Assam heading a vast army during 1662. At that time Ramani Gabharu was around 9 years old and given away as ransom to Mir Jumla's army.
Ramani Gabharu was first taken to Dhaka and then to Delhi. She spent 10 years in Delhi and finally got married to Aurangzeb's third son Muhammad Azam Shah. Ramani converted to Islam and took the name of Rahmat Banu.
She accompanied her husband Muhammad Azam Shah to Dhaka when he became its Subahdar in 1678.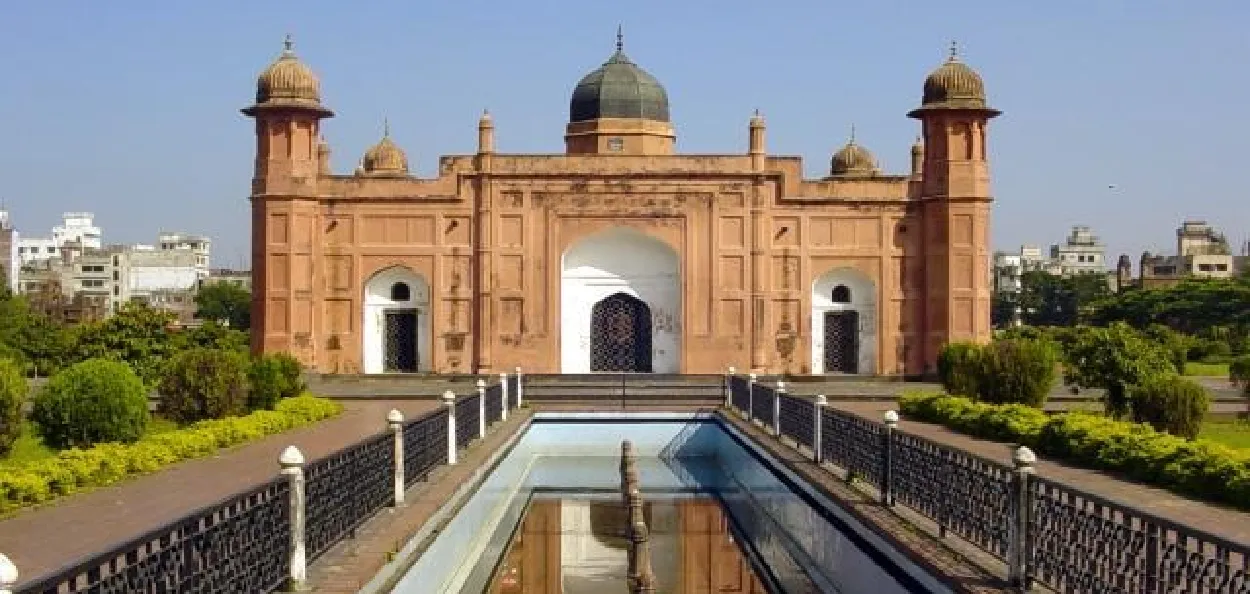 Lal Bagh Fort, Dhaka

Azam Shah left Dhaka 15 months after he assumed charge of the Subahdar. He was accompanied by his other two wives as he left for Delhi, leaving Ramani Gabharu there.
"I have heard that Ramani Gabharu had a son from Aurangzeb's son and she gave him an Ahom name hoping that her son would rule the Ahom kingdom one day. After that, history is silent on Ramani Gabharu's later part of life. I am still trying to explore or discover the latter parts of the life of this lost Ahom Princess," Dr. Noor said.
Dr. Noor whose wife is from Assam's Goalpara district came to know about Ramani Gabharu from a small history book given to him by eminent Assamese litterateur late Atulananda Goswami.
Lalbagh Fort, the 17th-century unfinished Mughal edifice constructed by Shaista Khan and situated in Bangladesh, attracts many domestic and foreign tourists. It has a mausoleum within its ramparts, popularly referred to as Pori Bibir Kobor.
In Bangladesh people refer to Pori Bibi as the beloved eldest daughter of Shaista Khan, one of the three wives of Muhammad Azam Shah. On her death in 1684, Khan was devastated and abandoned the idea of further construction of the fort and buried her within its ramparts.
Bangladesh historian Syed Muhammad Taifoor who wrote Glimpses of Old Dhaka in 1952 stated that Pori Bibi was none other than Ramani Gabharu.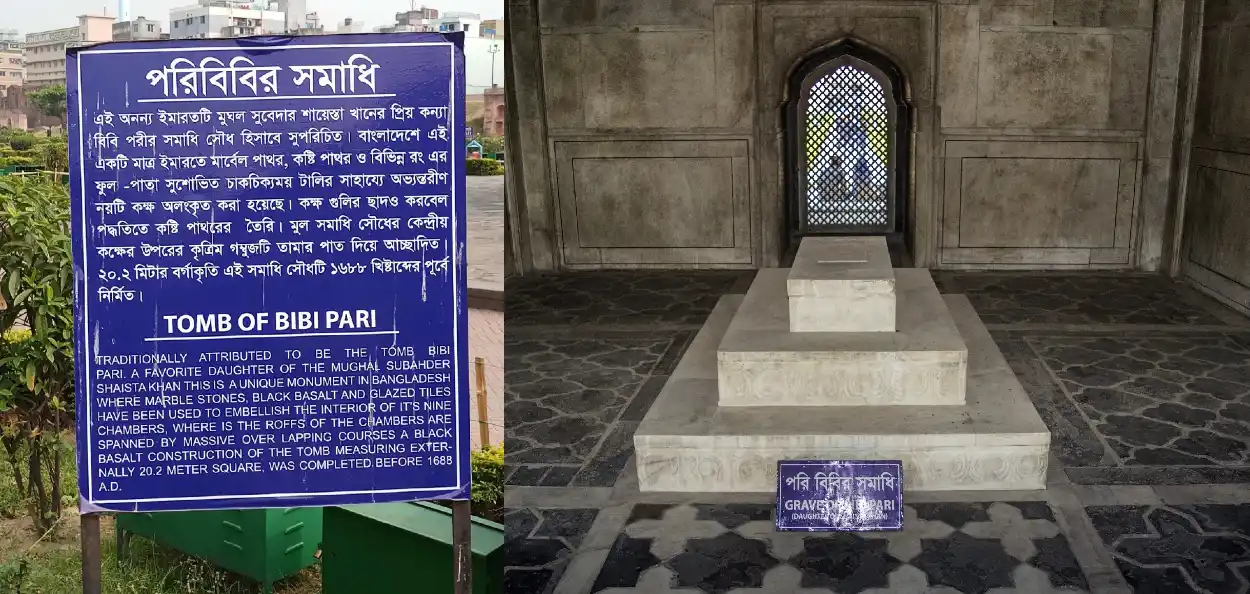 Pori Banu tomb in Bangladesh
"Emperor Aurangzeb converted her to Islam and in 1677 gave her in marriage to Prince Azam on a dowry of rupees one lakh and eighty thousand. The princess lived in Dhaka suffering from some puerperal disease." Taifoor wrote that since she was extraordinarily beautiful and a favourite of the prince, she was affectionately called Bibi Pari (or a fairy).
A similar theory could be found in a paper written in Bengali, 'Ahom Rajkonna Bibi Parir Samadhi' by Lutfunnesa Habibullah. Her paper was based on Ahom chroniclers.
Some also say that the achiyatnama of Shaista Khan, said to be preserved in the Katra Waqf office of the government of Bangladesh, identifies Rahmat Banu as Iran Dukht or Bibi Pari
Dr. Noor in his novel Bisholito Samay has tried to project Rahmat Banu or Ramani Gabharu as the beautiful symbol of friendship between Bengal (now Bangladesh) and Assam.
ALSO READ: Balu Imam and family bring ancient murals of Hazaribagh tribeswomen to the bigger world
"Even after getting married to Mughal General Ramani Gabharu kept her distinct Assamese identity as well carried the responsibility of a wife of a Mughal Subahdar. But I am a fiction writer. But, unfortunately, Ramani Gabharu has been forgotten in the pages of history. I strongly feel that the present historians must discover this lost Princess," Dr Noor said.