Archana/Faridabad
Three decades ago, the Qalandar Muslim community, who entertained villagers with the acrobatics and antics of their trained bears and monkeys, are now forced to pick up garbage. After the government banned rearing of wild animals they were rendered jobless and had to turn to rag picking to make ends meet.
Being illiterate, the community had been traditionally into the skill of making trained wild animals act to their script, and this form of entertainment was welcomed. They moved from village to village organizing roadside shows to earn money.
To a large extent, the Qalandars were nomads as they moved with their families from one village to another. Today with their traditional vocation gone, they have become the poorest of the poor; they are landless. Some live on the roadsides others have built makeshift shanties.
A community of Qalandars has settled in Ballabhgarh, a town in Haryana, located about 30 kilometers away from New Delhi.
Being illiterate they have no idea about a plethora of schemes launched by the government for the welfare of people like them. This community wishes that the government should make arrangements for schools.
Akil Khan, a resident of Qalandar Colony of Ballabhgarh, says that three to four decades ago his forefathers used to keep bears and entertained people by taking them from village to village. When the government imposed a ban, some people started teaching monkeys to entertain people. The government stopped that too.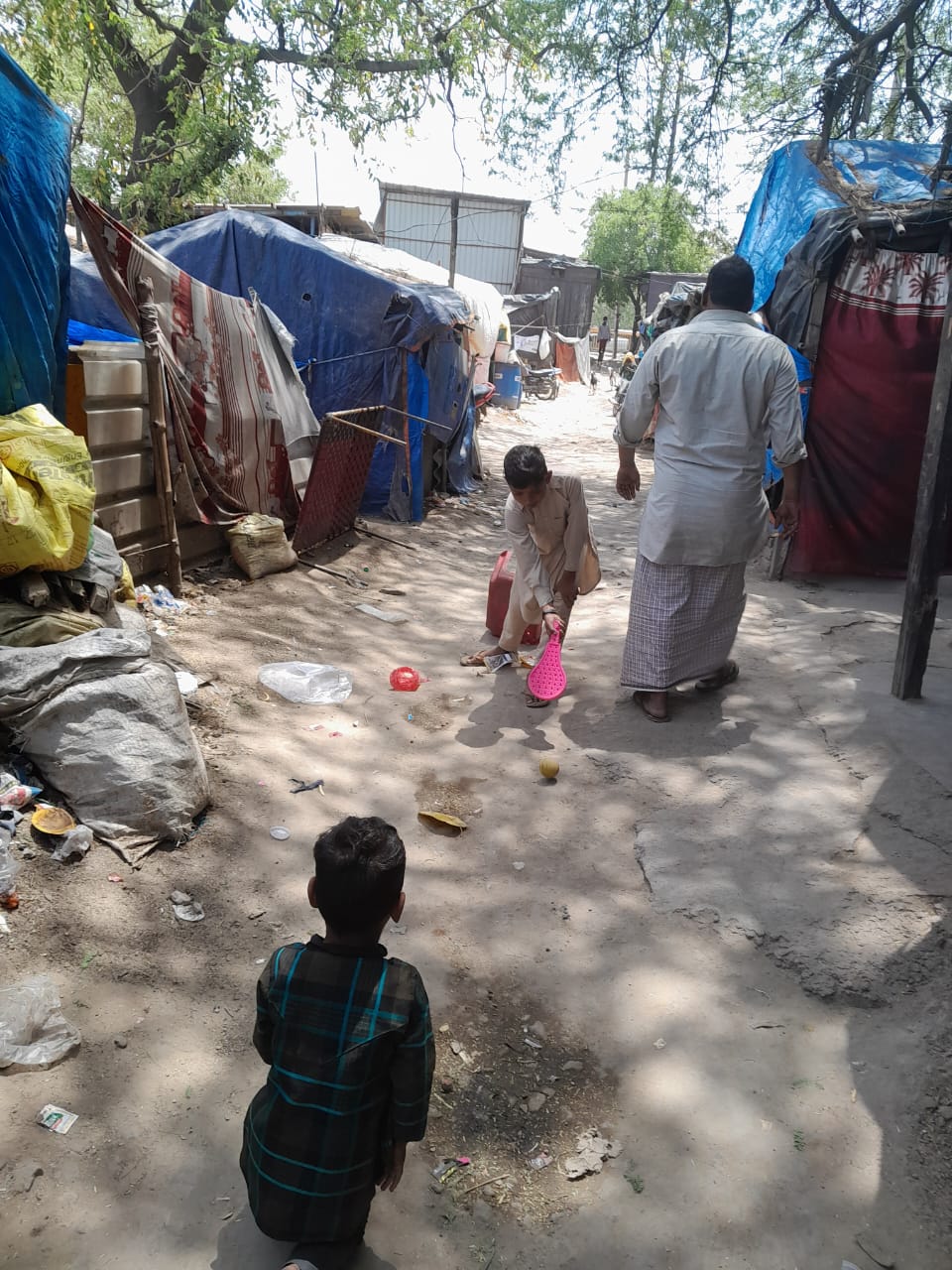 Qalandar Colony

Now neither the monkeys nor the bears are with them as a source of livelihood, they have no proper sources of earnings to raise families.
He says there are no jobs for them due to illiteracy they have taken to making talismans and selling these on the roadside.
Another resident Tahir Hussain says that both women and men have to work to run the family. Many youths of the community have become construction labourers and are daily wage earners. Others are plying rickshaws in small towns and villages to avoid picking up garbage.
Tariq says that when his forefathers danced with bears and monkeys, the villagers not only paid them in cash but also in kind. People often gave them grains like wheat flour and rice.
As a child, he too was excited to see his grandfather make the bear and money dance to his tunes. He also wanted to become the master of this game.
There is no school for the children of about 250 families living in the Qalandar Colony situated right in front of the Ballabhgarh Anaj Mandi.
There is a government school in Ranheda village just behind the Ballabhgarh railway station, but as there is no direct connectivity to the village, the children are not able to go there.
The government school in Ballabhd is located about two km away but as the children have to cross the national highway with high speed traffic due to the fear of road accidents the children do not go there.
For this reason, the community leaders have been demanding that government set up a school close to their colony.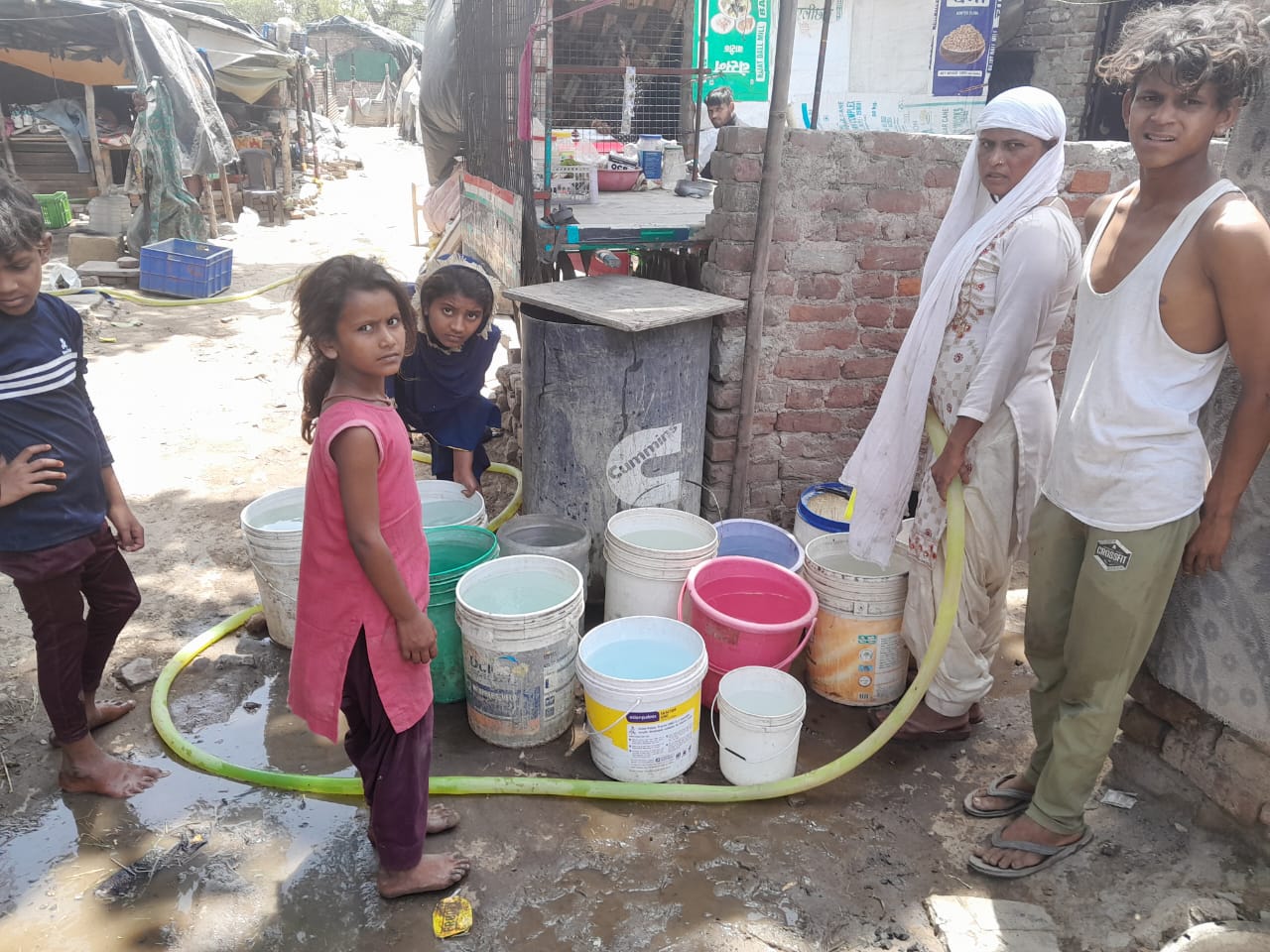 Resident waiting for their turn to collect water from a hand pump

He said though leaders visit them to seek their votes for the Municipal and other elections, nobody cares to provide them with conveniences.
Maulvi Mohammad Mustafa says that all the 250 families living in Qalandar colony have their voter and Aadhaar cards. The locals are always excited about casting their vote, he says.
"Candidates come during elections and go after making promises but after winning the election, no one comes to even peep here," he said.
The Qalandar Colony comprises shanties with no streets. The cleric said that a small mosque has been built in the colony. A lone hand pump installed by someone is the source of water for the families.
However, most people have to buy water from private tankers to run their businesses. Maulvi said that 90 percent of the people of the Qalandar Muslim community living in his colony can somehow manage two square meals for their families mainly through garbage picking.
Some 10-12 families have secretly kept langur monkeys and they are sometimes employed by officials and private citizens to make monkeys run away from their areas and premises.
They earn about Rs 8000 to 10,000 remuneration from each such assignment.
Maulvi says that the Qalandar Colony is about 40-45 years old. Earlier the land on which it is located was a forest area. Earlier, wolves and other wild animals visited nearby villages like Ranheda village and took away the goats.
Later this four-acre land was included in the Municipal Corporation and this land was allotted for a Muslim graveyard.
As the population is growing some residents have migrated to other places. Only 22-25 families in the colony have BPL cards to entitle them to free rations from the government. As many have Ayushman cards that entitle the holders to avail of free healthcare at any hospital.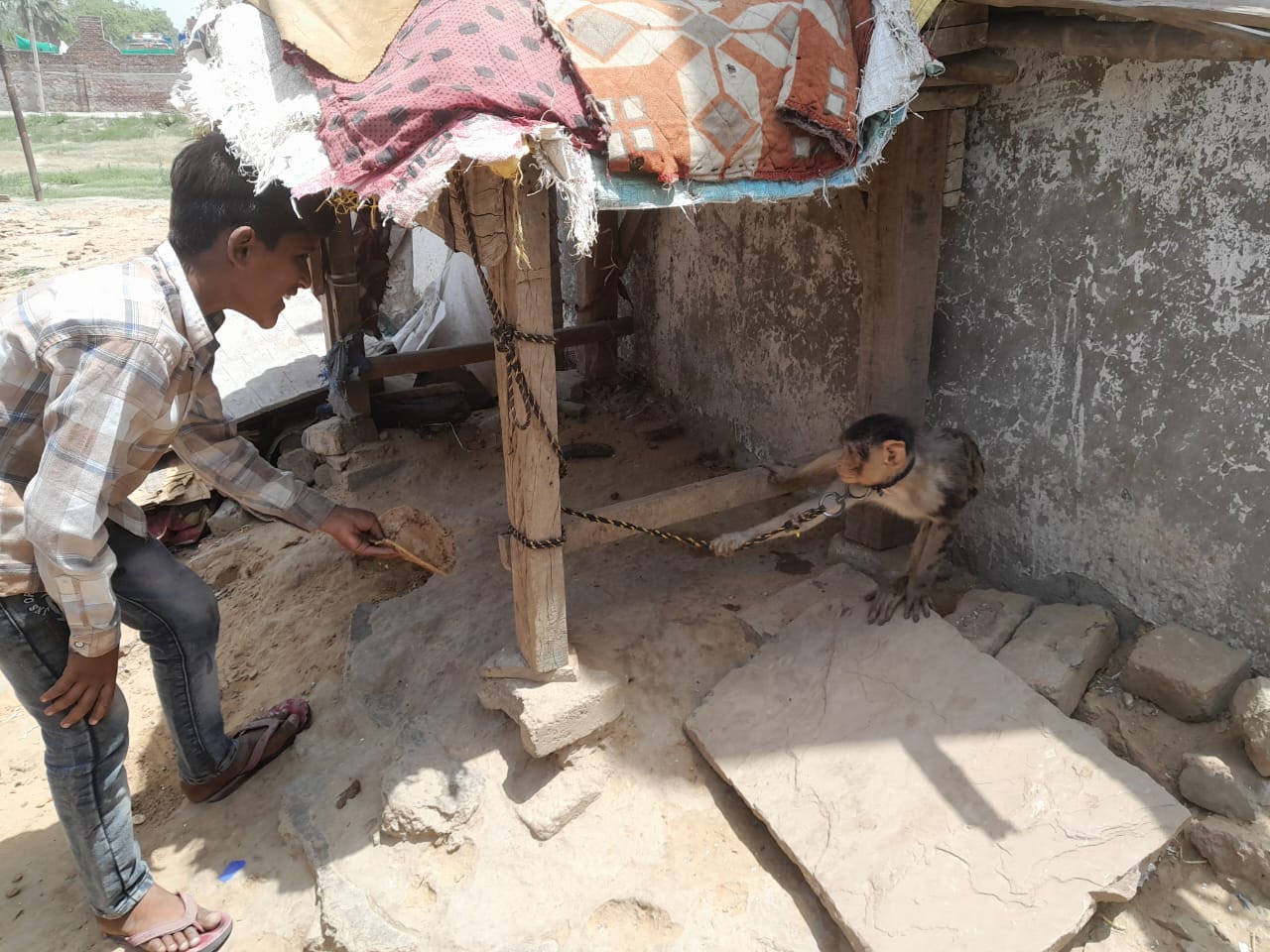 Some families keep langurs: A young Qalandar boy playing with his pet

LN Parashar, former head of the Faridabad Bar Association and senior advocate of Sector 12, says that the Prevention of Cruelty to Animals Act, made in 1960 to protect animals, prevents them from pursuing their traditional profession. Violation of this law can land a person in jail and also pay a hefty fine.
The Wildlife Act states that it is illegal to entertain people by making monkeys perform or to keep them in captivity.
According to section 51 of the Wild Life Act 1972, you cannot play with the life of any animal, bird, or animal for the entertainment of man. It is illegal to train and use bears, monkeys, tigers, leopards, lions, and bulls for entertainment.
Along with this, catching, trapping, or luring any wild animal is a punishable offense. The culprit can be punished with imprisonment of seven years or a fine of Rs 25,000 or both.
Experts say that many such nomadic communities in the country were associated with the work of entertainment. Qalandar specifically used trained bears while Madari used held monkey shows.
Another nomadic tribe was that of the Bazigar community who entertained people through acrobatics and tricks.
These communities used to hold 'festivals' on the roadside.
After the ban on the use of animals, some community members have been selling perfumes, balms, ointments, and oils.
In the year 2005, the Ministry of Social Justice and Empowerment of the Central Government constituted a committee under the chairmanship of Bal Krishna Ranke to study the condition of the nomadic communities and suggest moves for changing the social and financial status of these communities.
ALSO READ: My Abbaji was reminded of his caste inside a mosque
The Ranke Commission submitted its report to the Central Government in 2008. According to that report, 10 percent of the total population of India belongs to nomadic communities. In this, 94 percent of the nomadic people are outside the BPL category. 72 percent of people do not have their identity documents. 98 percent of people do not have their land. 57 percent live in tents.