Jayendra Londhe/ Mumbai
Dharavi, one of the largest slums in the world has thrown up many enterprises based on human grit and willpower; and the latest one is a 21-year-old Simran Banu Shaikh who has made it to the Women's' Premier League.
Simran has been picked by the UP Warriors for 10 lakhs in the first season of the WPL started on March 4.
Dharavi, spread over 550 acres is home to approximately 10 lakh people and is one of the most thickly populated human settlements in the world with a population density of 869,565 people per square mile. At a 68 percent literacy rate - the highest in any slum area – and a huge recycling a leather industry it's also an export hub.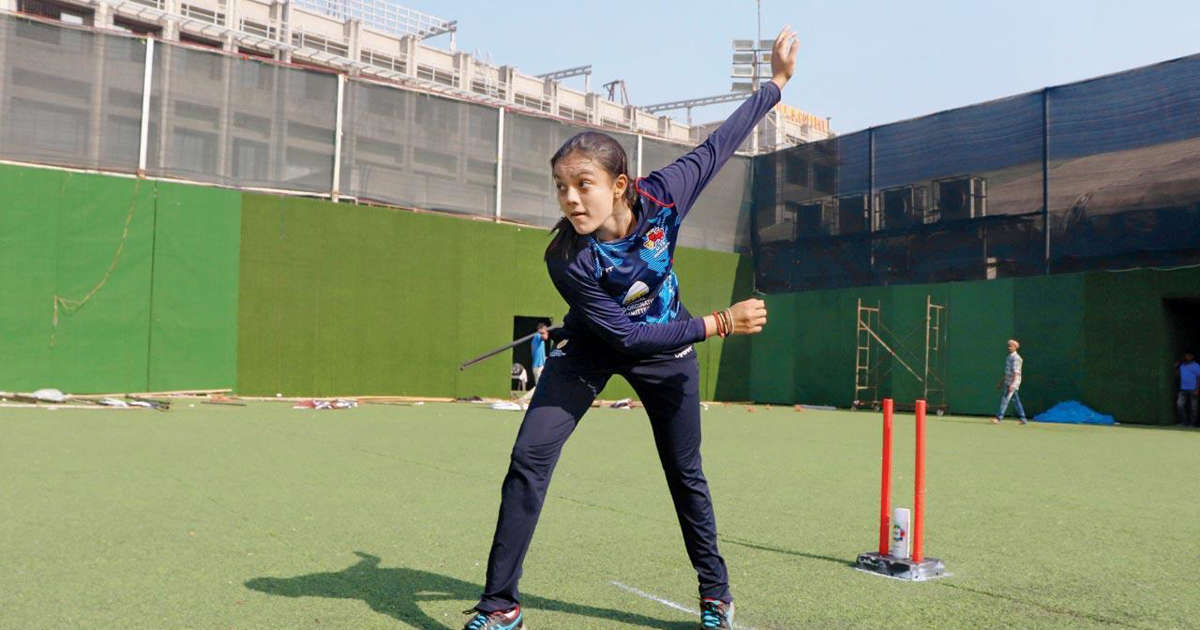 Simran Shaikh during net practice
However, despite many ongoing schemes for the area's development, Dharavi lacks Infrastructure and sanitation is extremely poor.
It's amidst these circumstances that the story of Simran Sheikh unfolds and she became an example for the youth in following her dreams.
Simran played cricket since her childhood and as the girls didn't play the sport, she played with boys in her area. When she turned 15, she found herself obsessed with cricket and yet had no idea about the growth and popularity of women's cricket.
While playing street cricket, Simran joined the Crossway-based United Club, where under the guidance of coach 'Romdeo Sir', Simran learned the nuances of the game.
She also mentions the name of Sanjay Satam in helping her. He provided her with a cricket kit and would also bring her other stuff as and when she required it. "I can never forget Sanjay Satam," she says.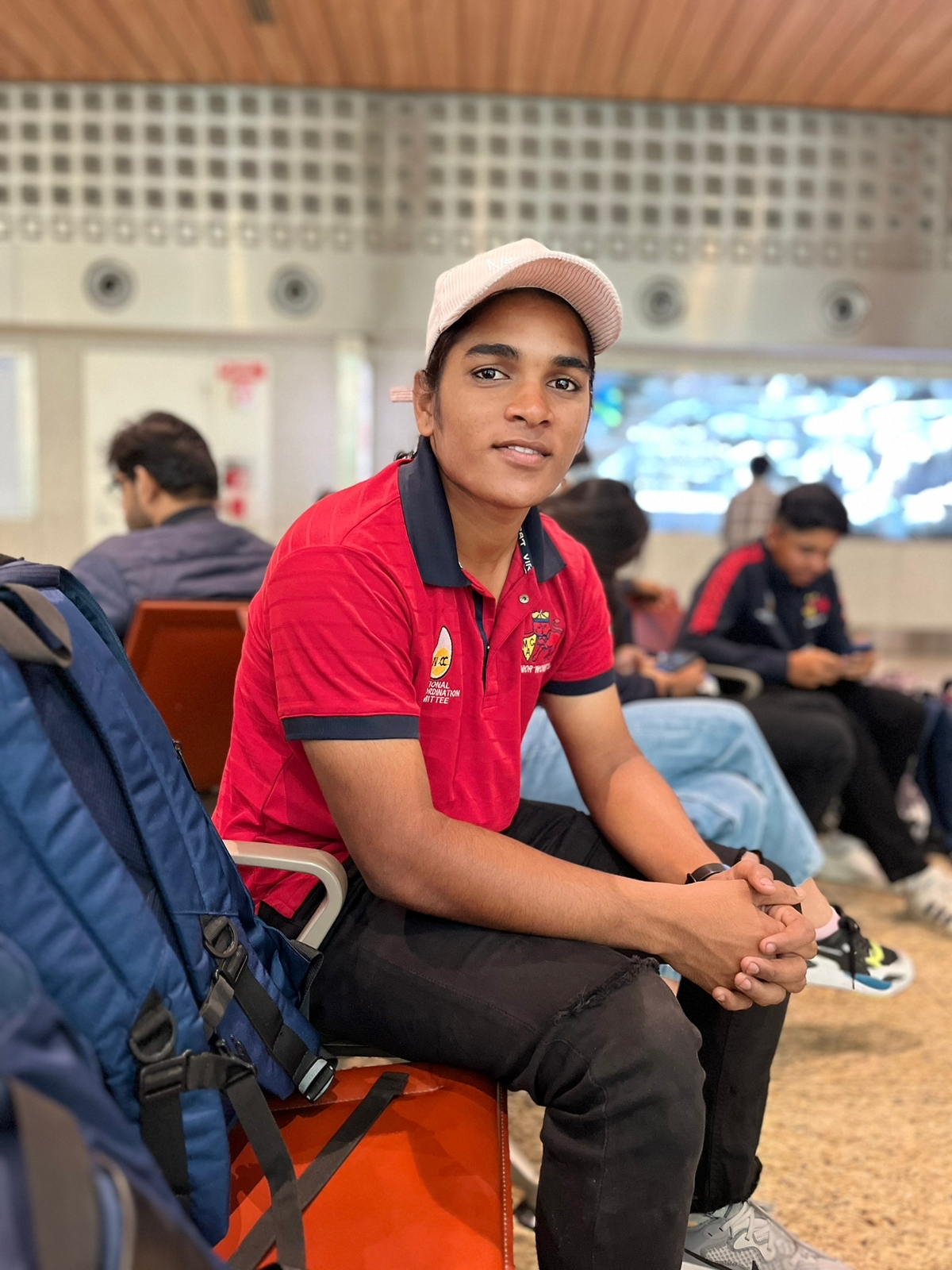 Simran Shaikh

There is a vast difference between street cricket and main cricket; the former is played with a Tennis ball and the latter with a heavy leather ball.
"I also agree that there is a big difference between street cricket and mainstream cricket. But I loved cricket. For my stakes were high and I embraced the change," she told Awaz-the Voice.
To her surprise, mainstream cricket seemed easier than cricket played with a tennis ball.
Simran comes from a poor family; her father is a wireman and her parents have 7 children – four girls and three boys.
Simran said, 'We are four sisters and three brothers. Our mother takes care of the house and our father works in wiring. I have two sisters older and the rest are younger than me."
She said she was never interested in studies and after she failed the matriculation examination, she dropped out of school.
Simran Sheikh is a right-hand batsman and a strong leg spinner. She plays in the middle order and is known for her aggressive batting.
Her parents never stopped her from playing cricket. "Not only had my parents supported me, but even my extended family comprising uncles and aunts also did the same. I also got valuable support from my neighbours. So it has been a good journey so far.'
Simran gained experience playing local cricket tournaments in Mumbai. She also played under-19 cricket.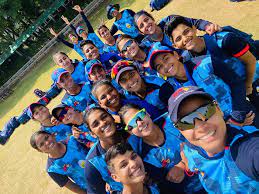 Simran Shaikh with her team

Later she was selected for Mumbai's senior team. "I am a batsman. I like to bat in the middle order. But in T20 cricket, I can play at any position..'
Simran adds, 'I have risen in life due to my strong willpower. I will continue to make efforts."
She likes Virat Kohli's batting and Alyssa Perry of Australia in women's cricket. In the Indian team, she follows the game of Jemima Rodrigues.
Simran says that she got a chance to interact with Indian team women players like Mithali Raj, Jhulan Goswami, Harmanpreet Singh, Smriti Mandhana, and Jemima Rodriguez during a tournament.
She has played together with Jemima for Mumbai and says that experience is invaluable for her.
ALSO READ: Sirajuddin Khan embarks on mission to set up library in every house of Kashmir village
On the state of women's cricket, she said, 'Women's cricket has developed at the global level in the last few years. After England and Australia now T20 league is starting in India too. Bids worth crores of ruppes have been placed on women players. This will also address the financial viability of women's cricket and help the players.'
Simran dreams of playing in the Indian women's team and has set her eyes on being in the team that will win the World Cup for the country.