Onika Maheshwari/New Delhi
American DJ Khalid Mohammed is among the nominees for the Grammy Award which will be given away at the 65th Grammy Awards function to be held on February 5 at the Crypto.com Arena in Los Angeles.
This time many Muslim celebrities have been nominated for the coveted Music award and Khalid is one of them.
Khalid has 5.6 M followers on Twitter. He has already bagged the Grammy Award for 2020.
Khaled Mohammed, 47, known professionally as DJ Khalid, is an American DJ, record executive, record producer, and rapper. Khalid is also the president of the record label 'Def Jam South' and the CEO and founder of 'We The Best Music Group'.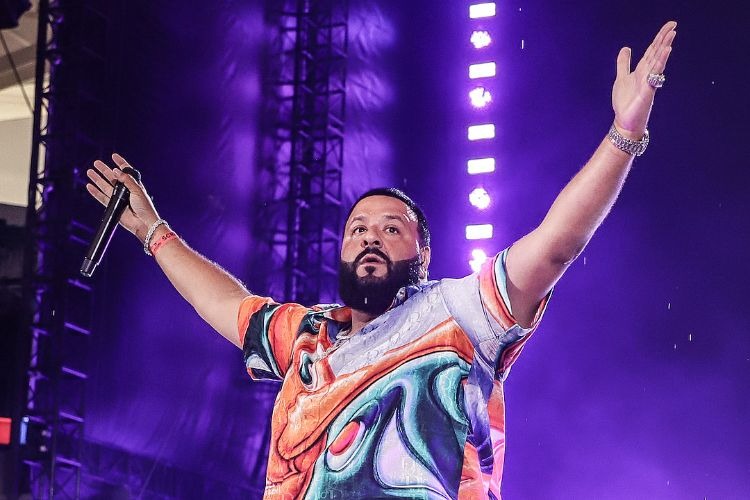 Mohammad Khalid
Khalid's parents played Arabic music. As a child, Khalid began to develop an interest in rap and soul music. His parents supported his interest. He worked at a local merry-go-round record store, which helped lay the groundwork for his music career.
Khalid also helped many young artists
During his early career, Khalid met many young artists and helped them; These include Birdman, Lil Wayne, and Mavado.
One of his first jobs was at the New Orleans record store Odyssey, where he met both Birdman and Lil Wayne in 1993.
After leaving Odissi, he began DJing at Soundclash, a reggae fusion of dancehall and hip-hop. His first radio gig was on a pirate station. In 1998, he moved to Miami and co-hosted The Luke Show on WEDR "99 Jamz" with Luther Campbell of 2 Live Crew.
ALSO READ: Jamaat-e-Islami hind condemns murder of Shraddha
In 2003, he began hosting a weeknight radio show on 99 Jamz called The Takeover. In his career, Khalid used several aliases, including "Arab Attack", "Big Dog Pitbull", "Terror Squadron" (used during his time with the hip-hop group Terror Squad), and Beat Novacaine.