IUML leader and MLA Najeeb Kanthapuram inaugurating Ayyapa temple at Parinthalamanna in Kerala's Mallapuram district (Facebook)
New Delhi
Najeeb Kanthapuram, a Member of the Kerala Legislative Assembly, has donated land for the expansion of an ancient Lord Ayyapa temple in the Muslim-dominant Mallapuram district's Parinthalamanna city for its reconstruction and restoration.
After the temple at Manalaya was completed, on Tuesday, the management committee invited Najeeb Kanthapuram to inaugurate the reconstrued premises that include the land donated by him.
The Indian Union Muslim League (IUML) legislator said on the occasion he would remember this moment for a lifetime.
Najeeb Kanthapuram, a Muslim by faith, wrote a Facebook post on this occasion. He wrote, "As an MLA, I had many inaugurations, but I will always remember the inauguration of the renovated temple, as it was a priceless moment in my life."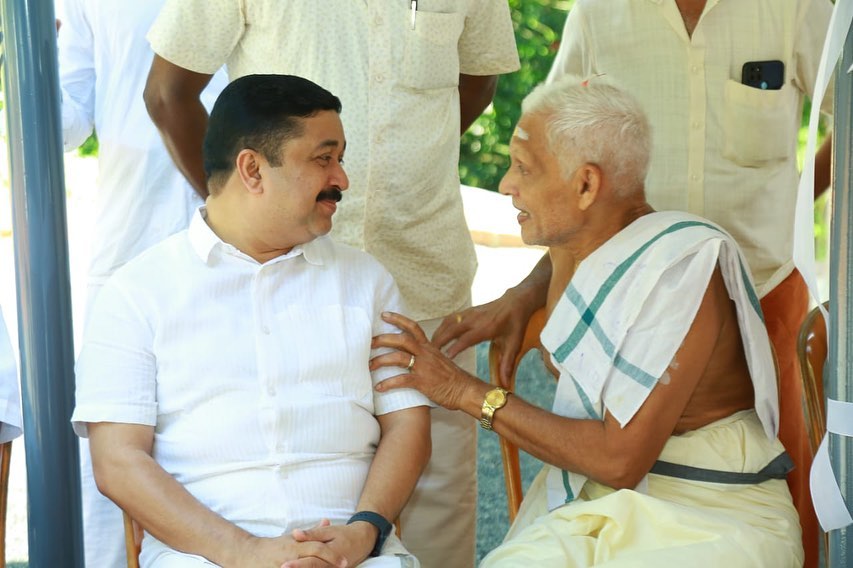 MLA Najeeb Kanthapuram in conversation with priest of the Ayyapa temple
He said by inviting him for the inauguration the temple committee has given a beautiful message of secularism and brotherhood.
He wrote in Malayalam and is translated as follows:
"This is a precious moment…The Ayyappan Kavu temple which is the sand of the constituency was dedicated to the devotees today.
"The centuries-old temple was made beautiful under the leadership of Trustee Sasiyettan.
"Pujas were conducted under the leadership of Mana Narayanan Namboothiri, Melshanthi Edathara Moothedathu.
"I see this recognition and love given by a community of believers as a great responsibility to bring this land together.
"As a representative of the people, what more joy to be able to stand with the lives of every human being."
He praised the temple committee for "presenting a beautiful message of secularism and brotherhood to this place."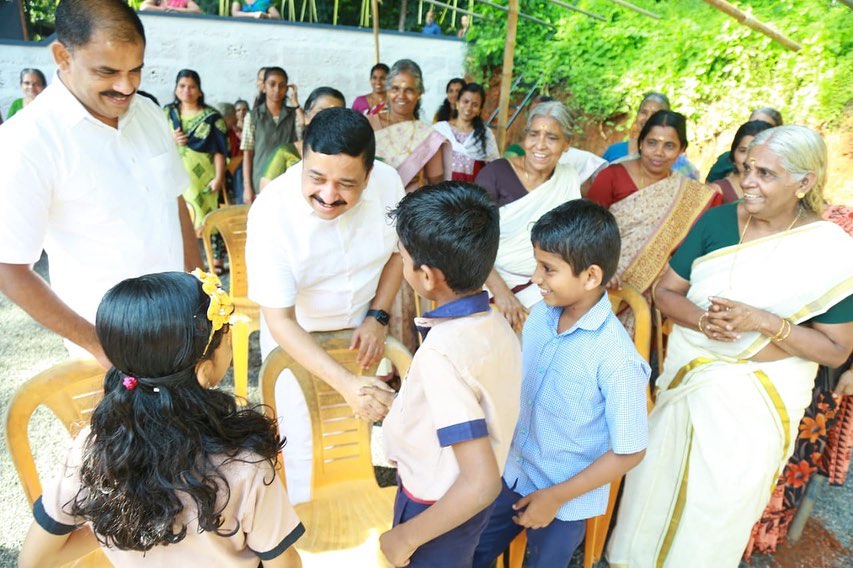 MLA Najeeb Kanthapuram interacting with children during the inauguration ceremony
Quoting the temple officials he said local panchayat members Majeed Master and Abdul Aziz have played a key role in supervising the restoration of the temple.
Sreedharan M, trustee of the temple said, 'The people of the village are helping each other, ignoring the religious divide. We had invited Najeeb Kanthapuram for the inauguration as cooperated in the restoration project."
ALSO READ: Why students of Sidra Village in Rajasthan love learning Urdu?
After the inauguration, a special Puja was held in front of the land donated by the MLA to the temple.