Imtiaz Ahmed/Gauwahti
The mid-May heavy rainfall had thrown life out of gear in southern Assam's hill district of Dima Hasao. Almost all infrastructure was damaged due to landslides and flash floods and the road and rail links got snapped. A month later, the situation remains unchanged.
Amidst this fury of nature, Deputy commissioner Nazreen Ahmed has been trekking through slush, waterways, and road filled with boulders and mudslides on the unmotorable uphill tracks to supervise restoration works and bring normalcy to the area. She hopes the normalcy will return as soon as the weather improves.
Speaking with Awaz-the Voice, Nazreen Ahmed said: "We were almost on the verge of restoring the roads and other basic infrastructure. However, the current wave of floods due to incessant rain has once again devastated everything. All roads, particularly the national highway from Haflong to Silchar, have been severely affected by landslides and floods. The roads have been washed by rainwater. And, above all, restoration work is affected by a heavy downpour."
r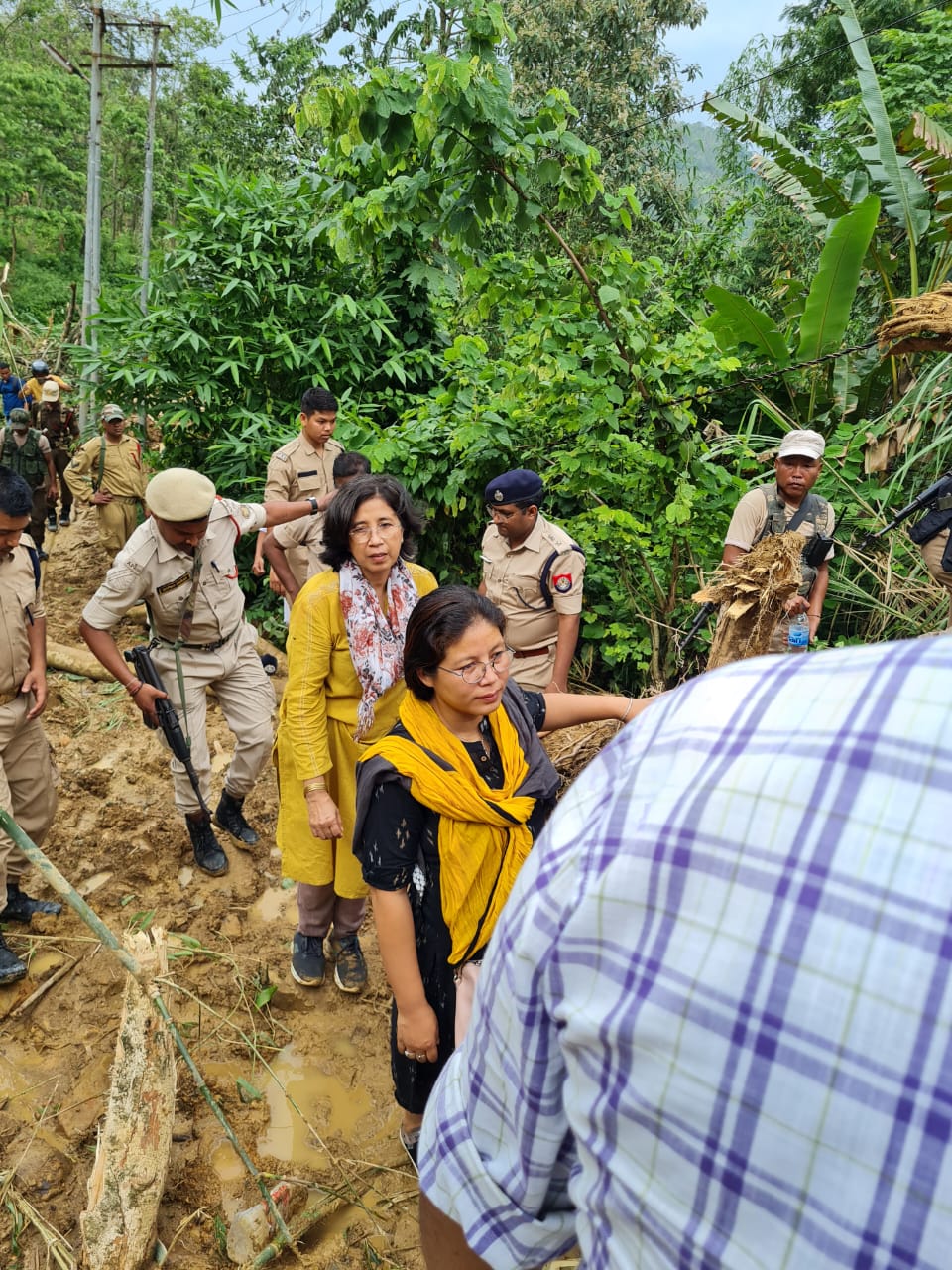 Nazreen Ahmed with the minister Nandita Gorlosa
Seeing her routine these days, media persons remember what she told them on the day of her joining as head of the district administration: "I am here to work".
Nazreen was all praise for the National Highway Authority of India (NHAI) as well as the state public works department (PWD) for their restoration work. "Both state PWD and NHAI are putting their best efforts. I am personally supervising everything so that they do not face any impediments. We are getting immense support from the NC Hills Autonomous Council in every step. It is the weather that has often been a cause of concern in maintaining continuity of work," she said.
She said the marooned areas were being provided with enough food grains and essential supplies., she said: "I am thankful to the Assam government for the prompt response to manage the disaster situation. Whenever we send indent for necessary food grain and other supplies, the government agencies concerned have been so prompt that the materials are airdropped without any delay. We now have sufficient foodgrain and other essentials in stock."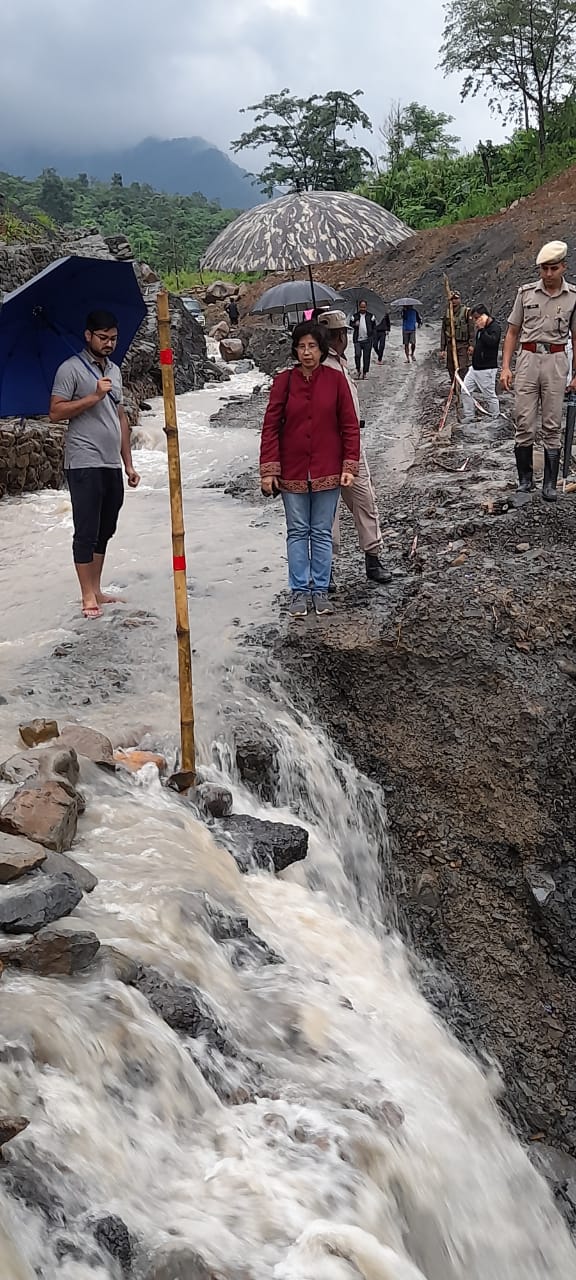 Nazreen inspecting a blocked road

An estimated population of 2.35 lakh mostly live in remote areas. The administration drops supplies to the remotest locations up to the last motorable point and the locals carry it further on their backs. Ahmed said, adding that the adjoining Cachar district administration was helping in the relief and restoration of the link to Haflong.
Railway tracks have been washed away at several points and the New Haflong station and a few tunnels are submerged by mudslides. NF Railway had announced it would take a few months to restore the rail link to the district.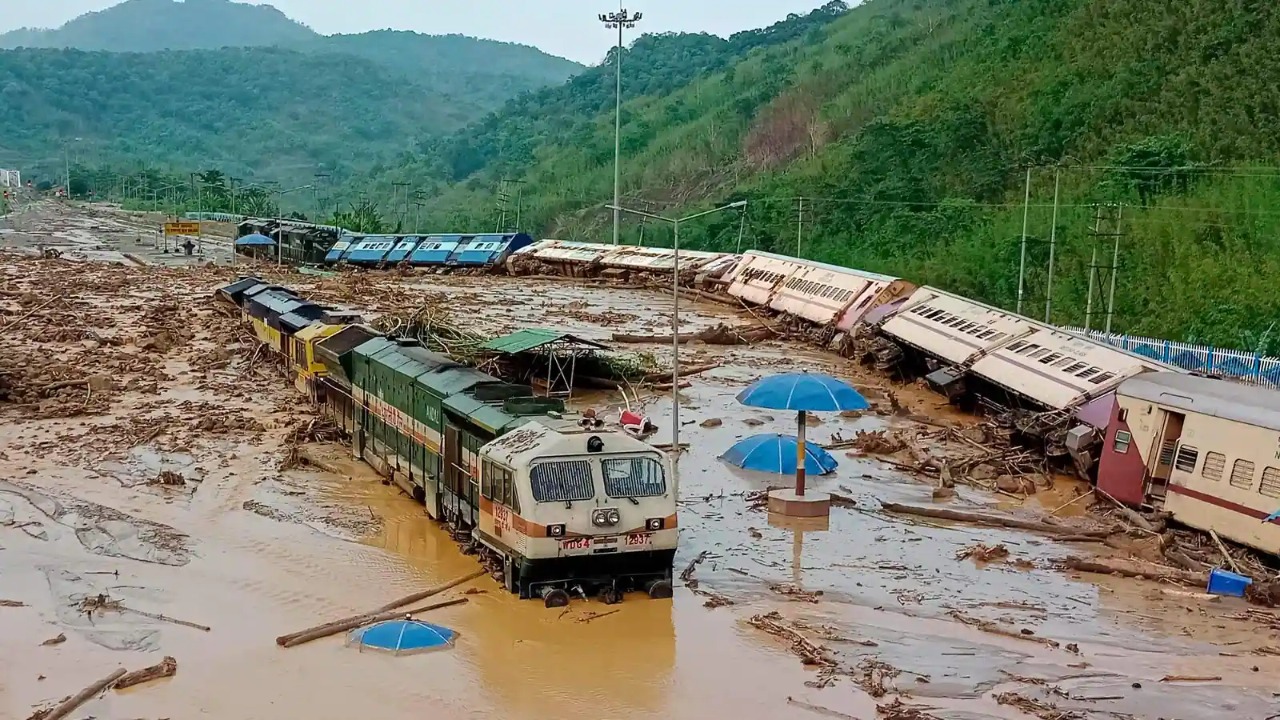 The Haflong Railway station
Also Read: Row over Nupur's remarks damaged India's reputation: NSA Ajit Doval
On her going out to the field every day, Ahmed said: "If one is zealous to discharge service, everything is possible and appears easy albeit all odds. It is my nature; I can't wait to complete a task the next day. Whatever comes my way, I tend to complete the task at the earliest. Besides, when you get the support from your team, you are additionally enthused to work more."
A 1992 batch Assam Civil Service officer and a former cricketer, Ahmed was posted as the deputy commissioner of Dima Hasao in November. Due to this peculiar situation, Ahmed has not been able to visit her family in Guwahati for a long time. She has been mostly on tours to remote locations, often on foot.