Saquib Salim
"The greatest achievement of the Momin Movement (All India Momin Conference) was that it changed the psyche of this (weaver) caste. Now instead of being ashamed of their caste identity they proudly announce it." These words were written by Professor Hafiz Shamsuddin Ahmad Shams, one of the founders of the All India Momin Conference (AIMC) and the President of its first session while reflecting upon the contribution of this organization in the lives of weaver/Ansari/Momin/Jolaha caste of Indian Muslims.
All India Momin Conference is commonly credited as one of the first large-scale attempts in modern India to challenge the caste-based inequalities in Muslim society. This organisation of weavers (Jolaha) led a movement to challenge the Upper Caste hegemony among Muslims which was later joined by other castes also.
Ashfaque Husain Ansari, a former Member of Parliament (MP) from Gorakhpur, in his authoritative book Documentary History of Momin Conference published in 2000 wrote that the first attempt to organise Pasmanda (lower caste Muslims) was started by eminent members of the weaver community in Kolkata in 1912. Maulana Hafiz Abdullah Ghazipuri, Shamsul Ulama Maulana Muhammad Yahya, Engineer Shamsuddin Ahmad, and editor of Al-Momin Mohammad Yahya started Jamiat-al-Momineen for the welfare work among Pasmanda with its office at European Asylum Lane, Kolkata. Soon, people across the country were contacted to form similar associations.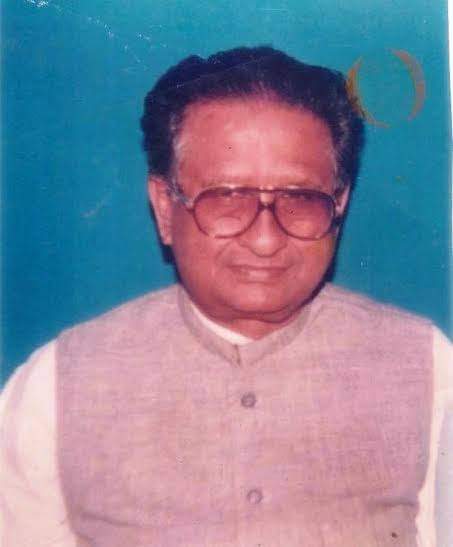 Ashfaque Husain Ansari

Maulana Muhammad Inamuddin Ramnagri in his address to the All India Momin Conference (AIMC) in 1976 said that the exact beginning of the movement could not be traced but there was no doubt that it was a book by Ahl-i-Hadith scholar, Maulana Abdul Salam Mubarakpuri of Khuda Bakhsh Library, which stirred the conscience of the community. Ashfaque also agrees that this book by Abdul Salam and his son Maulana Ubaidullah Mubarakpuri had a great impact on people as it raised serious questions about caste discrimination. It was only after this that people started feeling the need for an organization for Pasmanda.
Though the Momin Movement was aimed at the upliftment of all Pasmanda communities, it soon became a movement of weavers only.
Ashfaque wrote that from 1912 to 1915 Momin Movement spread from Kolkata to Bihar, Awadh, Punjab, Bombay, and other parts of India. Qazi Sheikh Abdul Jabbar played the most important role in the spread of this movement till his death in 1915. Hakim Abdul Ghani Ghazipuri, Maulana Abu Shoaib Saif Banarsi, Maulana Abu Shoaib Khurjavi, Shamsul Ulama Maulana Muhammad Yahya, Mohammad Yahya (editor), Maulana Abdullah Ghazipuri and others were pivotal to the movement till 1915. But, the death of Jabbar and the World War brought a halt to the movement.
After the War was over an Urdu newspaper dedicated to the issues of Pasmanda was started by Mohammad Yahya. This newspaper Al Momin, printed from Kolkata, helped in creating more awareness. In 1923, in the second week of December, delegates from all over the country met in Kolkata to revive Jamiat-al-Momineen. Maulana Muhammad Yahya, Maulvi Muhammad Yahya (MA, LLB), Maulvi Abdul Hasan, Kashif Sheikhpuri, Maulvi Abul Hasan Bismil, Master Himayat Husain, Munshi Shamsuddin Ahmad Tanti Bagh, Engineer Shamsuddin Ahmad and Mohammad Yahya (editor Al Momin) met at the home of Master Karamat to discuss the future of Momin Movement.
On 22 and 23 March 1925, the first session of the All India Momin Conference was held at Town Hall in Kolkata. The historic session was presided over by Professor Hafiz Shamsuddin Ahmad Shams of Maner (Bihar). His father Engineer Maulvi Zameeruddin was one of the pioneers of the Momin Movement in Bihar along with Hakim Maula Bakhsh (Noorani Dawakhana) and Master Mohammad Jan.
At the outset of his address, Shamsuddin paid a rich tribute to Maulana Abdul Salam Mubarakpuri for awakening the Pasmanda weaver community. Shamsuddin in his address asked, "My brothers first of all we have to identify who we are?" Answering the question he spoke, "A few people argue that our community is the original inhabitant of India, in the Hindu period we were called Tanti, and after converting to Islam under Muslim rule we got these names of Momin, etc. People who have researched this topic know that this understanding is wrong. It's possible that a few of our community members were actually ancient inhabitants of India but there is plenty of undeniable evidence which proves that most of us can trace our lineage to non-Indian races. Our ancestors were invited from countries like Turkey, Iran, Iraq, Arab, Yemen, etc. by Muslim rulers so that they could produce fine cloth in India."
Shamsuddin claimed that during the earlier Muslim rulers of India, the weaver community was prosperous and produced Islamic scholars. With time, since Akbar's reign, Hindu Brahminical customs started penetrating the state policy, and gates of educational institutions were shut down for the weavers and other such communities. Later British rule ruined the business of weavers also.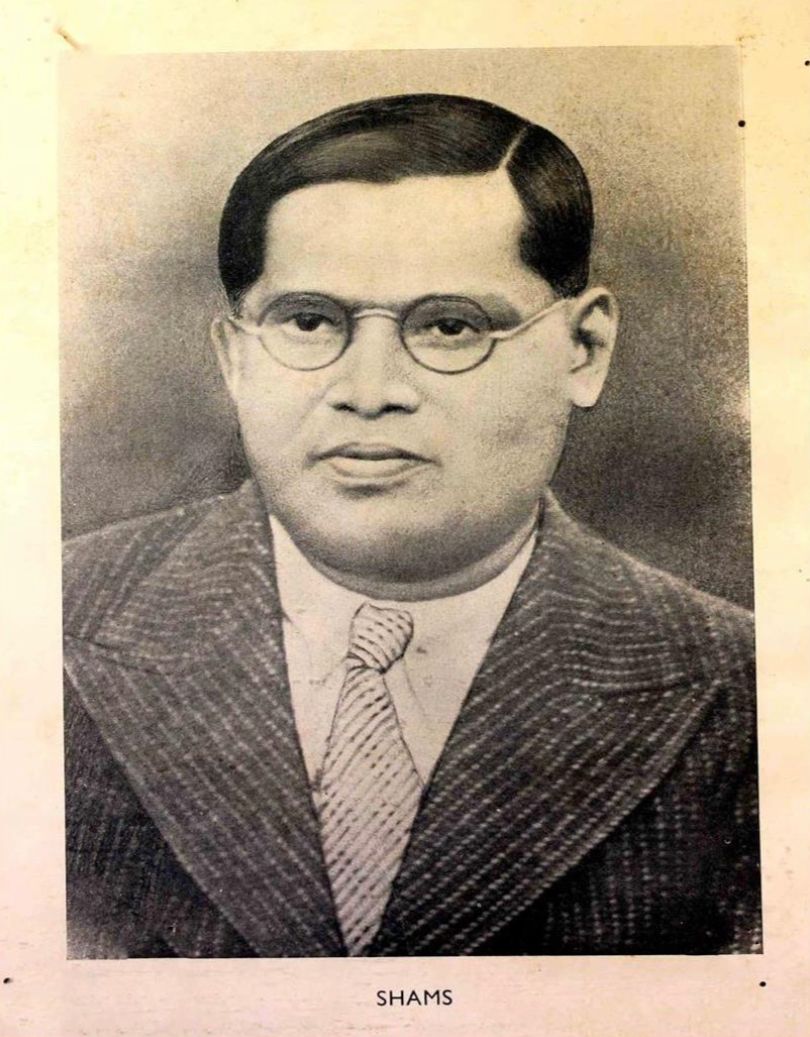 Prof Shamsuddin Shams

Shamsuddin in one of his writings also gives the origin of the term Momin. He wrote that a Sufi, Hazrat Momin Arif (R.A) came from Yemen and stayed at Maner in Bihar in the 12th century. He was an expert at weaving clothes. The people who accepted Islam under his influence, people who came with him, and his own progeny kept the art of weaving clothes alive across India and came to be known as Momin.
The Conference again met in Calcutta on 25 and 26 December 1926. Maulvi Abdul Aziz Abdul Latif, an MLC from Bombay was invited to preside over the sessions. Shamsuddin Ahmad, councilor of Kolkata Municipal Corporation, welcomed the delegates while Maulana Muhammad Ibrahim of Darbhanga read out the Presidential address.
Ashfaque believed that instead of the 1925 session, the session which was held in Kolkata on 7 and 8 April 1928 under the Presidentship of Maulana Abdul Majid Al-Hariri of Varanasi should be considered as the first AIMC session. In his view, the previous sessions didn't have national character like this one.
In his presidential address, Al-Hariri said that Muslims should go back to the egalitarian teachings of Islam. Islam came to demolish the distinctions of race, caste, etc but Indian Muslims had adopted the Brahmanical caste system. He blamed the so-called Ulema who had rejected Quranic teachings and adopted a system based on lineages.
Al-Hariri asked people not to take British jobs as it would harm the community in the long run. He asked people to learn Islam by understanding it in its true meaning.
Maulvi Sheikh Zaheeruddin of Ambala presided over the next session at Allahabad on 30 and 31 March 1929. He added a new dimension to the caste problem. He told people about the government policies against Pasmanda. In his view, Pasmanda should side with the global socialist movements of the time. People were asked to take part in national politics. While several activists were against the suggestion, it was the beginning of a political awakening among the Weaver community.
The next session was held in Delhi in October 1931 and was presided over by Khan Saheb Sardar Mohammad Islam (Honorary Magistrate of Gaya).
The next session held in 1933 at Lahore was presided over by Sheikh Murtaza Husain, Municipal Commissioner of Gorakhpur. Murtaza added another dimension to the movement. He asked people to protect their art of weaving. In his view, adapting to the time was necessary. The most important point he raised was the need for a cooperative fund so that weavers should not depend on money lenders for loans and trade activities.
ALSO READ: My Abbaji was reminded of his caste inside a mosque
AIMC was headed by Maulvi Zaheeruddin of Ambala from 1939 onwards. There was only one session, after the 1939 Gorakhpur session, at Delhi in April 1943 because of World War and the Quit India Movement till India gained independence. During this time, Zaheeruddin led AIMC-backed Congress against the Muslim League's demand of Pakistan. It was one of the 19 Muslim parties which formed the Azad Muslim Conference in 1940 to fight the Partition propaganda of Jinnah. Later it also joined the All India Muslim Majlis, a political outfit to fight Muslim League.