Mumbai
As the state gears up for the Ganesh Chaturthi festival, eco-friendly paper Lord Ganesha idol preparation is underway in Mumbai.

Around 18 feet tall eco-friendly paper Lord Ganesh's idol has been created by the sculptors in the city. These idols are being prepared with the objective of avoiding Plaster of Paris (POP) idols.
President of the Elphinstone Ganesha festival organising committee Sanket said, "Since the last 34 years we have been celebrating Lord Ganesha festival and for the last two years we are creating 18 to 19 feet eco-friendly paper idols initiated by Lalbaugcha
Raja Ganesh Chaturthi festival organisers. We have used 200 to 250 kgs of paper to create these idols and it takes 3 months to prepare them."
He further said that in the last 3 to 4 years talks have been going on regarding the POP ban.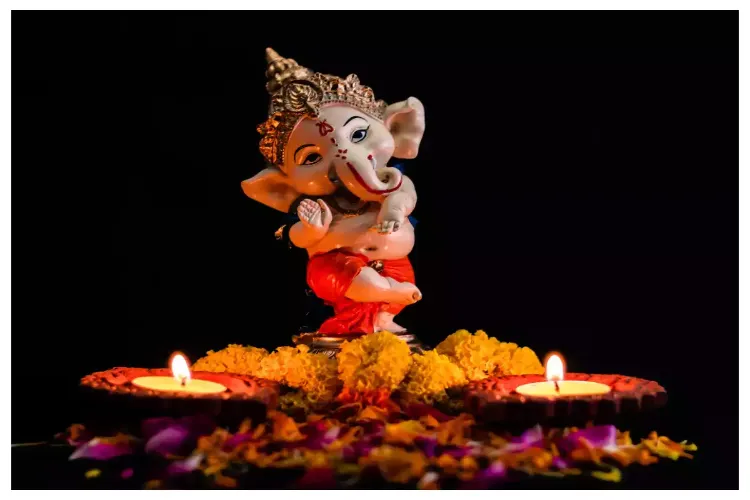 "As there are several restrictions regarding the height of POP idols, the organising committee had taken the decision to use different methods to prepare idols of 18 feet. After research, we came to know that eco-friendly paper idols can be made without compromising on height. Our sculptor agreed to work on it. These idols dissolved within 4 hours," he added.
The Ganesh Chaturthi festival, which falls in the Bhadrapada month of the Hindu calendar, marks the birthday of Lord Ganesha, son of Shiva and Parvati.
Also known as Vinayak Chaturthi or Ganeshotsav, the festival is marked with the installation of Ganesha's clay idols privately in homes and publicly on elaborate pandals (temporary stage).
The 10-day festival ends when the idol is carried in a public procession with music and group chanting, then immersed in a nearby body of water such as a river or sea, called visarjan on the day of Anant Chaturdashi.
The festival celebrates Ganesha as the God of New Beginnings and the Remover of Obstacles as well as the god of wisdom and intelligence. This year the Ganesh Chaturthi festival will begin on September 19 and will continue for ten days until September 29.